Biogz
'D'
Here you will find some short biographies (biogz) of solo artists whose surname commences with this letter or bands with names commencing with this letter (omitting any commonly used prefix such as 'The').
Click on the name below or scroll down the page at your leisure.
Daddy Long Legs
The Dale Sisters
Damian
The Damned
Dario G
Dave and the Arrows
Dave Dee, Dozy, Beaky, Mick And Tich
Ian Davidson
Warren Davis Band
Tania Day
The Dead End Kids
Dead Sea Souls
Hazell Dean
Jamie Dean
The Dedicated Jugmen
Deep Purple
The Delaneys
Delinx
Horace Demarco & The Kool Beats
Bobby Dene & The Dynamos
Tommy Dene & The Tremors
Nigel Denver
Deuce
Sydney Devine
Gwen Dickey
Barbara Dickson
The Different
Dillinger
Diz Disley
DJ Alligator Project
Dodger
Dogwatch
Doll By Doll
The Dollies
The Dollyrockers
Bill Douglas & His Broadcast band
Craig Douglas
Dev Douglas
Downtown Flyers
Robin Dransfield
The Draymin
Dream Frequency
Dream Police
Dream Warriors
The Drifters
The Drumbeats
John Dubarry
The Dubliners
Duke
Dum Dee Dum
The John Dummer Blues Band
The Aynsley Dunbar Retaliation
Archie Duncan
Simon Dupree & The Big Sound
Ray Durham
Dusty Hutt
Dutch Swing College Band
Liz Dyer
The Dykeenies
The Dynamos

Originally:
Steve Hayton - guitar, vocals
Kurt Palomaki - bass, clarinet, vocals
Cliff Carrison - drums
Later:
Moe Armstrong - vocals
Steve Hayton - guitar, vocals
Kurt Palomaki - bass, clarinet, vocals
Cliff Carrison - drums
Then:
Peter Arnesen - keyboards, vocals
Gary "Norton" Holderman - guitar
Kurt Palomaki - bass, clarinet, vocals
Cliff Carrison - drums
Lastly:
Gary "Norton" Holderman - guitar
Kurt Palomaki - bass, clarinet, vocals
Cliff Carrison - drums
Also:
Stephen Miller - keyboards
Ivan Chandler - keyboards

Originally formed in 1968 in America, they released a single 'High Again'/'To The Rescue' and their eponymous debut album 'Daddy Longlegs' in March 1970 after moving to England the year before. They played a mixture of blues and rock with country influences. (Stephen Miller of Caravan played on their first albums, which are now quite rare and collectable).

Then Armstrong and Hayton left the band to be replaced by Pete Arnesen and Gary "Norton" Holderman and with this line-up they recorded and released the 12-track 'Oakdown Farm' album (1971) which was re-released on CD in 1993. Shortly thereafter the line-up changed again with the departure of Arnesen, leaving the remaining three to sign with Polydor for their last two albums 'The Three Musicians' (1972) and 'Shifting Sands' (1972).
Later Peter Arnesen worked with 'The Rubettes', 'The Hunter Ronson Band' & 'The Hollies'.
Julie Dunderdale - vocals
Hazel Dunderdale - vocals
Betty Dunderdale - vocals
The Dale Sisters were a British vocal trio, who had limited chart success in the early 1960s. They are best remembered for their recordings of 'Heartbeat'and 'My Sunday Baby', both of which became minor hits in the UK Singles Chart. Other songs they sang included 'Billy Boy, Billy Boy' (1957), 'Road to Love' and 'All My Life'. Some of their work, when they were billed by their alternative name of 'The England Sisters', was arranged by John Barry.

They were born Julie, Hazel and Betty Dunderdale, which they later shortened to become the Dale Sisters. They were on the bill with Helen Shapiro and The Brook Brothers at the Odeon Theatre, Halifax, England on 7 April 1962, as part of a national tour. In January 1963 they played the Two Red Shoes Ballroom, Elgin, Scotland, just a week after The Beatles appeared there.
Their UK television show appearances included Thank Your Lucky Stars with Adam Faith, John Leyton, The Brook Brothers, Geoff Goddard and Dion in 1961.

The Dale Sisters tracks 'My Sunday Baby (un Telegrama)' and 'All My Life' appeared on the compilation album, 'Say When' Ember Sixties Pop Vol. 1 1960-1961.

They are not to be confused with a similar named, latter day American singing group composed of Ann, Lorri, Lynne, and Amy Dale.


Autographed photograph dedicated to Alex McKay (Hollywood Boulevard Manager) courtesy of Martin Robb.
Damian has entered the UK chart four times, though with only two songs!
In December of 1989 'Wig Wam Bam' (a reworking of the huge hit by seventies glam rock band 'Sweet') reached #49 and prior to that he hit #51 with 'The Time Warp 2' (his version of the song from the musical 'The Rocky Horror Picture Show') in December 1987. In August of 1988 a re-issue of the same song 'The Time Warp 2' charted once more and one year later in August 1989 'The Time Warp (re-mix)' - a re-mix of 'The Time Warp 2' - achieved top ten status with a No 7 position. He has appeared at the ballroom 4 times between 1987 and 1991.





1979 Line-Up Ray & Kay Smillie David McLaren Dunfermline Press
Dave Vanian (David Lett) - vocals, theremin
Captain Sensible (Raymond Burns) - bass then guitar (& sometimes keyboards)
Brian James (Brian Robertson) - guitar
Rat Scabies (Chris Millar) - drums
Later:
Gary Holton - vocals
Henry Badowski - bass
Brian James - guitar
Lu Edmunds - guitar
Jon Moss - drums
Kris Dollimore - guitar
Allan Lee Shaw - guitar
Rat Scabies − drums
Dave Berk - drums
Garrie Dreadful - drums
Spike Smith - drums
Algy Ward - bass
Paul Gray - bass
Bryn Merrick - bass
Paul Shepley - keyboards
Jason "Moose" Harris - bass
Patricia Morrison - bass
Roman Jugg - keyboards & guitar
Monty Oxy Moron - keyboards
Pinch (Andrew Pinching) - drums
Stu West - bass
One of the first UK punk bands and the first to release a single, 'The Damned' were formed in January 1976 when Vanian & Sid Vicious were invited to audition for the position of vocalist and Vanian got the job because Vicious failed to show-up! Sensible, Scabies and Vanian had been members of 'Masters of the Backside' with Chrissie Hynd while Brian James came from 'London SS'. 'The Damned' secured support gigs with 'The Sex Pistols' at the 100 Club by summer 1976 and were signed to Stiff Records in the September. In October a momentous event took place with the release of what is widely regarded as the first ever punk single 'New Rose' / 'Help'. Not content with that they then recorded and released the first ever punk album, 'Damned Damned Damned', with Nick Lowe in the producer's chair.
In March 1977, The Damned opened for T.Rex on their final tour and to complete a hat-trick of firsts, they were the first UK punk band to tour the USA (in April 1977).
Lu Edmunds joined as second guitar and soon afterwards Rat Scabies split. Dave Berk (ex-Johnny Moped) filled in until Jon Moss joined 'permanently'. In November 1977 the 2nd album 'Music For Pleasure', produced by Pink Floyd's drummer Nick Mason was released. Critics tore into the band and the record and they fizzled out in early 1978.
Edmunds & Moss would then form 'The Edge'. (No, not U2's guitarist!) Moss would later famously turn up in 'Culture Club'!

A variety of alternate avenues were explored by the members until Sensible, Vanian and Scabies formed 'The Dimmed' then 'The Doomed'.
In yet another 'first', in November 1978, they reformed as 'The Damned', joined by Algy Ward on bass and in May 1979 released the single 'Love Song' which hit #20 in the UK chart and was followed by several less successful chart hits.
They played the Kinema with this line-up (Sensible, Vanian, Scabies, Ward) supported by The Ruts & local band Activan on Tuesday 12th June 1979. 'The Local Heroes' was not the name of a particular band, it was merely an indication that a second support slot was available to a local band. Local bands were encouraged by The Damned (or their management) to write to the Dunfermline Press to offer their services and a random name was 'drawn from a hat'. In the case of this date, Activan were chosen.
Their 3rd album became their second UK album chart hit, doing slightly better than their first at #31. More personnel changes came when Ward was replaced with Paul Gray from Eddie And The Hot Rods. More minor hit singles followed but they were all eclipsed by the bizarre success of Sensible's novel solo hit for A&M 'Happy Talk' which soared to #1 in the UK!
Three more albums were released including a 'Best Of' but Sensible's parallel solo career seemed to cause tensions in the band and in 1984 he quit. Roman Jugg - guitar & keyboards and Bryn Merrick - bass joined Scabies and Vanian and they celebrated in 1986 with their UK singles chart career high at #3 with a cover of Barry Ryan's #2 hit from 1968, 'Eloise'.
The Damned continue to tour and record in various forms with various line-ups but they no longer trouble the chart. Vanian is the sole constant member.
Their set at the Kinema probably included the following which are known to have been played the night before:
Jet Boy Jet Girl
Teenage Dream
Stretcher Case
Ballroom Blitz
Machine Gun Etiquette
Burglar
Born to Kill
Looking At You
Melody Lee
New Rose
Help
Noise Noise Noise
So Messed Up
Love Song
Neat Neat Neat
Pretty Vacant
I Feel Alright
Overkill
All The Young Dudes
I'm So Bored
I Feel Alright
Scott Rosser
Paul Spencer
Stephen Spencer
Also:
Vanessa Quiñones - guest vocals
Ingfrid Straumstøyl - guest vocals
Dario G hail from Crewe in Cheshire, UK. They have released nine singles, three of which have peaked in the top ten (including a #2) and two albums 'Sunmachine' (1998) and 'In Full colour' (2001).
Paul Spencer and Scott Rosser met at college in 1989 while undertaking a Pop Music and Recording Course in Manchester. Upon completion they set up a studio in Paul's Cheshire home where they both produced their own records independently. They met Stephen Spencer in October 1996 and 'Sunchyme' resulted. They decided to name their association after local football team Crewe Alexandra's manager (Dario Gradi) who was regarded as something of a local hero following their league promotion.
Their first single 'Sunchyme' (1997) sold 2 Million Copies and acquired the #2 spot in the UK chart behind Elton John's re-released 'Candle in the Wind' and went straight to #1 in the Billboard Dance Charts but failed to cross over into the pop Charts.
The video was used by The Red Cross to promote racial equality and Nelson Mandella and was nominated for several awards in '98 most notably the Brit Awards.
Their second single 'Carnaval De Paris' became the unofficial anthem for the 98 World Cup and the band did their first live gig in the Olympic stadium in Berlin. Their second gig in Seville had an attendance of 100,000 people.
Dave Stephenson - vocals
Fraser Watson - lead guitar, vocals
Alan Day - guitar
Raymond Pagani - bass
George Grant - drums
Originally formed as 'Dave Hunter & the Arrows' in 1962 in Glasgow, they became known variously as 'Dave and the Arrows' and 'The Arrows' at different times. They enjoyed a residency at Glasgow's Barrowland Ballroom and split in 1965.
Fraser Watson would later join 'The Poets' and The Pathfinders / Jason's Flock / White Trash / Trash


Dave Dee and conversely, Tich, Mick, Beaky and Dozy!
Dave Dee (David Harman) - lead vocalist
Dozy (Trevor Leonard Ward Davies) - bass
Beaky (John Dymond) - rhythm guitar
Mick (Michael Wilson)- drums
Tich (Ian Frederick Stephen Amey) - lead guitar
They were probably as well known for having one of the longest band names in the history of pop as they were for their string of hits. Astonishingly, between 1965 and 1969, Dave Dee, Dozy, Beaky, Mick and Tich spent more weeks in the UK singles charts than the Beatles.
Dave Harman had been a Wiltshire police cadet at the time Eddie Cochran was killed near Chippenham during April 1960. Harman accompanied the police to the scene of the accident and thus became witness to one of the greatest tragedies in Rock and Roll history. He had retrieved Eddie's undamaged Gretsch guitar and had even taken it home 'to care for it' before it could be returned to Eddie's family. By the following year Dave Harman had formed his own group which became known as 'Dave Dee And The Bostons'.
Like many of the Merseybeat groups, the 'Bostons' learned their craft playing rock and roll in Hamburg, but graduated to touring with more established acts in the UK. For a time it seemed that opportunity was passing them by; even their first single releases failed to gain much record buyer response. It wasn't until the end of 1965 that they obtained a minor chart entry with their third attempt. At this time the 'beat boom' was in decline and 1966 was a poor year for most of the previously established beat groups. However, they distinguished themselves with a new 'sound' and a string of singles chart successes followed almost until the end of the decade.
Shortly after the release of their final chart entry as a five-piece, Dave Dee split from his friends. The abbreviated line-up; Dozy, Beaky, Mick And Tich soldiered on in the new form but without success. Sadly, Dave Dee's attempt to restart his career as a solo performer during 1970 was not a lot more fruitful with just one minor hit, and he eventually turned from singing to production and became head of A&R for WEA Records, signing many bands, including AC/DC, Boney M and Gary Numan.
They even reformed for a time in the 1990s but sadly, on the 9th of January 2009, Dave Dee lost his three-year battle with prostate cancer.
Info courtesy of: www.45-rpm.org.uk
Acclaimed Glaswegian folk singer/songwriter.
If you can add any further information to this piece please contact me here
Warren Davis Band

Jimmy Scott - vocals
Charlie Low – guitar
Kenny Robertson -
Rab Batton – drums

Later:
Alex Inglis – bass
Rab Hughes – keyboards, lead vocals

Formed in 1968 from the 'ashes' of a previous band called the 'Memphis Soul Band' they swiftly found success as a hard-working touring outfit in the pubs & clubs of Edinburgh and surrounding area including Frisco's, The Place, Mcgoo's, The Nash, The Caves, The International Club, Walkers and 'The Bird's Cage'. An early gig saw them supporting The Who at Perth Town Hall where they had to watch Daltrey & Co. smash-up their on-stage gear. Heart-Breaking.

Other supports included; 'The Searchers', 'Billy J. Kramer', 'Emile Ford', 'Ronnie Carrol', 'Alex Harvey' and 'Del Shannon'.

They also enjoyed a popular Sunday residency at Bilston Casino that lasted 24 months and attracted a large travelling support.

The times they were a-changin' though and the band split in 1975 with everyone moving to other bands.

Fast-Forward to 1989 and they reformed after Alex and Rab bumped into each other at a wedding. After becoming reacquainted and a 'test gig' they resumed live performance, but alas business commitments put paid to the plan and it was all over again within six months!

However fate was to step in once more in 2005 when they arranged a fund-raising gig for a friend and they reformed for regular gigs again with Low, Batton & Hughes.

Schoolgirl singer Tanya, sang with 'The Mark Dean Combo' in 1962 and by 1964 she had performed in Hamburg and Israel.
'Tanya Day & The Nu-Notes' recorded 'His Lips Get In the Way' / 'I Get So Lonely' (1964) featuring a very young session guitarist called Ritchie Blackmore on the 'A' side while the 'B' side featured Roger Dean (ex-John Mayall's Bluesbreakers).
My thanks to Susan Toft

Robbie Gray - lead vocals and harmonica
Ali Kerr - bass guitar and vocals
Davy Johnstone - keyboards
Ricky Squires - drums and vocals
The Dead End Kids formed in 1974 in Kilmarnock when local band, 'Vehicle' were looking at forming a band with some form of image or gimmick. The original 'Vehicle' line-up was Andrew (Drew) Clark - guitar and vocals, Alan Doc Bingham - drums, Davy Johnstone - keyboards and Alistair Kerr - Bass and vocals. They played at a rock concert in Castle Douglas and met another Kilmarnock band called 'Canyon' with lead singer Robbie Gray and after the gig Alistair asked Robbie if he wanted to audition for a new band.
The Dead End Kids took on a 'street' image based around the Bowrie Boys from the 'Angels With Dirty Faces' movie starring James Cagney. A trip up to 'Paddy's Market' in Glasgow kitted the band out with baggy trousers, braces, boots, collarless shirts and waistcoats....they bought some bunnets to top it off...but not from the market.
Colin Robertson of Lion Leisure became the band's manager/agent after they had built up a fair following gigging around Scotland. The boys came second in the National Evening Times talent contest in 1976 and decided to make a full time commitment to the band. They all gave up apprenticeships, except Alan Bingham who didn't want to take that chance with his engineering work. He is still an engineer, working in South Africa and still playing drums. Ricky Squires from Ayr took Alan's place and after some reorganisation, Drew Clark moved on to join '
Yankee
', then form his own band 'Hollywood' who worked around the circuit for a good few years and are still believed to be playing in 2016!.
Colin Ivory from Ayr, at 15 almost 16 years old, took Drew's place on guitar.
The Dead End Kids were on the road.
Their first full time professional date was 'Shopping Week' (a sort of Gala week) in Stromness, Orkney. The boys played for 7 days, a 1 hour set at lunchtime (open air) and a 4 hour set at night in the town hall. Then played around 5 or 6 days a week all over the UK.
The band played mostly cover versions of older songs and gave it a rocky drive. They also played covers of their musical heroes; bands like Queen,
Status Quo
and
The Sensational Alex Harvey Band
... how many people saw Robbie sitting on a dustbin on stage with the words to 'There'll be no Lights on the Christmas Tree Mama, they're Burning Big Louis Tonight' (Alex Harvey) written on a board for everyone to sing along.
The Dead End Kids supported
The Bay City Rollers
on what turned out to be their last UK tour (1976) and played Dundee Caird Hall, Edinburgh Playhouse, Glasgow Apollo, Belleview Manchester and Birmingham ABC.
CBS Records saw the reaction the fans gave the band and especially to the old Honeycombs hit, 'Have I the Right'. In 1977 an album contract and 5 singles followed, with Barry Blue producing the sounds. Sad to say though they were one hit wonders but, in 1977, with their single 'Have I the Right' reaching number 6 in the UK chart, number 1 in the Republic of Ireland and top ten in Germany, they attracted enough attention to tour UK, Ireland and Germany with regular TV appearances. On a radio station tour around Germany The Dead End Kids were supported on one gig by an Edinburgh based band,
Rosetta Stone
, with Ian Mitchell from
The Bay City Rollers
on guitar.
TV appearances on Top of the Pops, and all the popular music shows in UK and Germany had the band meeting up with
Marmalade
, Elke Brooks, Keith Chegwin, Mike Reid,
Boney M
, Twiggy, TV show and out to dinner with
Slade
and manager Chas Chandler and on a TV show and out to a disco with The Jackson Five (including Michael and his Dad) in Germany....to name but a few. (Still gets played on TOTP 2 and occasionally on the radio)
Last single was 'Heart Get Ready for Love' (1978) - produced by Dominic Bugatti and Frank Muskar and although probably the band's best recording work, it did not do the business. The music scene had changed in 1977-78 with Punk and then Disco. The Kids played their last gig in their second home 'Shuffles Disco' (now the Garage in Sauchiehall Street) in 1978.
Colin still plays guitar and is busy on the wedding circuit, Alistair plays a wide range of styles and had a ceilidh band with his daughters, Robbie and him met up recently and have had a couple of acoustic sessions in a pub in Kilmaurs. Ricky is still chasing the dream and Davy still plays keyboard.
Robbie was on 'Never Mind The Buzzcocks' in 2001 as a mystery guest. He was spotted by Fish from Marilion and the late Jon Lees (Feeder).
The band have fond memories of the Kinema where they played a quiet first set then bouncing for the second.
My thanks to Robbie Gray for the text above.
Colin (Cbas) Sneddon - vocals, guitar
Gary Burns - vocals, bass
James (Sem) Sweeney - guitar
Dave Clark - drums, percussion
Dead Sea Souls (aka DSS) were formed in Whitburn, West Lothian, Scotland circa 2006. Their music has been described as
"a gargantuan dose of filthy, disco inspired bedlam".
They have toured extensively in Scotland including three sell-out shows at King Tuts, Glasgow Barrowlands (main stage), HMV Picturehouse, Liquid Rooms, Doghouse and the Cavern Club in Liverpool (with travelling support of 130).
Notable supports have included 'The Sunshine Underground', 'The Invisible', 'Complete Stone Roses' & 'Sergeant'.
The band is in the process of releasing an E.P. in the autumn of 2010, with self funded album to follow early in 2011.
"An amazing live act that really took me by surprise" - Jim Gellatly XFm Scotland.

Hazell Dean had eleven UK chart singles in seven years (three of which hit top ten) commencing in 1984 though her career began in the seventies with regular recording and live performances including one at The London Palladium.
With chart success came the exposure that would take her performances all over Europe and worldwide. She was voted 'The Best Live Performer' on three occasions by the Federation of American Dance Clubs and although she continues to perform, her talents now include song writing and producing.
Her better known UK hits include:
'Searchin' (I Gotta Find a Man)' (1983)
'Whatever I Do (Wherever I Go)' (1984)
'Who's Leaving Who' (1988)
'Maybe (We Should Call it a Day' (1988)
Solo female vocalist Jamie Dean recorded and released 'Love Child' (1987) [a cover of the 'Diana Ross & the Supremes' song] & 'Heartbreak Avenue' (1988)
Ray - ?
Roger - ?
Mick - ?
Geoffrey Stinton - whistle
Ronnie Copas - jug
Paul Birkbeck - banjo
Lynne Birkbeck - Guitar
(Two of the band may have been known as 'Wink' & 'Seth'?)
The Dedicated Jugmen (aka The Dedicated Men Jug Band) were a seven piece jug band who released two 45s in 1965 'Boodle-Am-Shake' / 'Come On Boys' & 'Don't Come Knocking' / 'Out Time Blues' on Piccadilly.
If you can add any further information to this piece please contact me here
Info from: The Tapestry Of Delights Revisited by Vernon Joynson & Bruce Tinker?



MKII Line-Up Kinema Ad
16/11/69
Originally:
Rod Evans - vocals
Jon Douglas Lord - keyboards
Richard Hugh (Ritchie) Blackmore – guitar
Nick Simper - bass
Ian Paice - drums
MkII at the Kinema:
Ian Gillan – lead vocals
Richard Hugh (Ritchie) Blackmore – guitar
Jon Douglas Lord – keyboards, organ, backing vocals
Roger Glover – bass, backing vocals
Ian Paice – drums, percussion
Later:
Roger Glover - bass
David Coverdale - vocals
Glenn Hughes - bass, vocals
Tommy Bolin - guitar
Joe Lynn Turner - vocals
Steve Morse - guitar
Don Airey - keyboards
Formed in February 1968, Deep Purple was the brainchild of ex-'Searchers' drummer Chris Curtis. An early-to-mid-'60s Merseybeat group whose popularity in Britain once rivalled that of 'The Beatles', 'The Searchers' had built their success on covers of American hit songs. 'The Drifters' "Sweets For My Sweet" was their first #1 hit as well as "Love Potion Number Nine", a huge hit in the U.S. By 1967, a combination of the psychedelic explosion brought about by the release of 'The Beatles' Sgt. Pepper album and the devastating effect of the appearance of Jimi Hendrix on the scene, had led to a rash of brilliant heavy-rock outfits.
Free expression was the order of the day, and by 1967, Curtis had already broken away from 'The Searchers' and had a hit with "Let's Go To San Francisco" under the alias of 'The Flowerpot Men' - essentially Curtis and a bunch of session guys. Now he wanted to go one step further and form a proper band.
Curtis was "a very '60s man," Jon Lord recalls, "who had this very off-the-wall idea for the time." Namely, that he and Lord should form the nucleus of a band, along with a dazzling new guitarist named Ritchie Blackmore, whom Curtis had recently unearthed. That, as Lord puts it, "[we] should be the centre of the roundabout and other musicians could jump on and off the roundabout as they chose." It was "a lovely, psychedelic sort of idea," he adds.
Born June 9, 1941, in Leicester, Jon Douglas Lord was a classically trained pianist who appeared to give up classical music entirely - much to the consternation of his father - when in 1960, he moved to London to study drama. It was there that Lord began listening to jazz. Lord also plied his trade behind the scenes as a session musician; his biggest claim to fame before Deep Purple was his piano work on The Kinks' 1964 #1 U.K. hit, "You Really Got Me." Lord readily agreed to Curtis' proposal to form a more experimental group.
And so it was that the embryonic Deep Purple first came together as "Roundabout", with a loose line-up that included Blackmore (guitar), brothers Chris and Dave Curtis (vocals), Lord (keyboards), Nick Simper (bass), and Bobby Woodman (drums). Woodman was a veteran skinsman who, under the name Bobby Clarke, had played in '50s rocker Vince Taylor's backing band. At age 22, Simper was less experienced but had played in a number of short-lived '60s beat combos, most notable of which was Johnny Kidd & The New Pirates. But when Kidd died in a car crash in October 1966, Simper found himself back doing session work.
No sooner had Curtis talked everyone else into his "lovely, psychedelic sort of idea" than he himself got cold feet and dropped out of sight, taking his brother Dave with him. Blackmore was not impressed, and it wasn't until Lord and Simper had organized suitable replacements and set up a string of practice dates in Denmark that the errant guitarist agreed to "stay long enough to see what happened."
Richard Hugh Blackmore was ten when his father bought him his first guitar and paid for him to have classical lessons. A gifted student, Blackmore was still in school when he began playing electric guitar in local outfits and by the time he was 17, he was cutting records.
By 1967, Blackmore was living in Hamburg, Germany. Like Lord, after years of playing other people's music, he was itching to try something different. When the invitation to join Roundabout arrived, he was ready. With Curtis gone and Woodman deemed too out of touch with the new psychedelic scene, vocalist Rod Evans and drummer Ian Paice completed the line-up. Evans and Paice had met and played together in The MI5, which later changed its name to The Maze and released a couple of (flop) singles in 1967. In fact, when Evans auditioned for Simper, Lord, and Blackmore in March 1968, Paice tagged along, unaware that the band also needed a new drummer. Invited to sit in while Evans auditioned, Paice was surprised but delighted when the band then offered them both jobs.
Evans' contribution to the early Purple sound has been unfairly overlooked. By the time he joined, the band had already auditioned a number of different singers, including Rod Stewart, who, according to Simper, "was pretty awful." They had also asked Mike Harrison of Spooky Tooth to take the mike, but, as Blackmore recalls, "he didn't want to know."
Just 21 years old, Evans' only previous musical experience was with small-time outfits such as The Horizons, and The MI5/The Maze. But as Simper once observed, "Rod Evans was magic."
With the new line-up intact, the band launched a brief tour of Denmark. But the wave of changes wasn't yet behind them. A new name was in order; "Roundabout" just wasn't doing the trick. Initially opting for "Fire", they were informed that there was already a group by that name. No matter. Ritchie had come up with something better. The title of an old Nino Tempo/April Stevens soul tune, "Deep Purple" didn't win over the entire group - not everybody was convinced the name held the right connotations - but Deep Purple it stayed. It would not be the last time Ritchie would get his way.
The group's first release as Deep Purple, was the single "Hush." Written and originally recorded by American country artist Joe South, the song was later covered by Billy Joe Royal as a short, snappy pop/soul number. Royal's was the only version the group knew, and they extended it into a lengthy rock jam that included a 90-second Hammond organ solo - a touch which, at the time, was unheard-of. "It was my idea to do 'Hush,'" Ritchie claims. "I heard it in Hamburg. So I mentioned it to the band, and we did it."
Recorded at Highleigh Manor, a spooky tenth-century manor house in the quaint English village of Balcombe, "Hush" was completed in just two takes, during the non-stop 48-hour session that produced all the tracks on Purple's first album, "Shades Of Deep Purple."
Released in the U.K. in June of '68 on Parlophone Records, "Hush" missed the U.K. pop chart by miles. Much to the band's astonishment, however, the song became a Top 5 smash in the United States and won them a deal with the Tetragrammaton label.
The band maintained the same formula for their second album, "The Book Of Taliesyn", released in the U.S. in October 1968. Two tracks, a full-bodied rendition of Neil Diamond's "Kentucky Woman" and a somewhat over-ambitious attempt at "River Deep-Mountain High" were released as singles and were successful enough to push "The Book Of Taliesyn" into the Top 20 albums in the States.
Their next album, simply titled "Deep Purple" and released in the States in June of '69, was their first to actually warrant the term "heavy". While "Hallelujah (I Am The Preacher)", another cover of an old hit not included on the album but released as a single, trod the well-worn commercial path, "Lalena" was indicative of their new style, with hefty riffs and pounding percussion pushed to the fore. Neither had much success on the top 100 charts.
Live onstage however, was where the band's music first exploded. They were not just a pop group anymore, and one night, when Deep Purple opened for Cream on their farewell U.S. tour, the headliners were booed off stage, as the audience wanted only "Purple".
With his penchant for holding the guitar close to the amp, creating what he calls "chance music" out of the screaming distortion that ensued, Blackmore quickly became the star of the show. No longer content with just churning out the hits, he wanted to take the group's new sound even further. The success of such British contemporaries as Led Zeppelin and Black Sabbath demonstrated the public's taste for such ideas. But to fulfil their full-bore potential, the band would need to make drastic changes. So out went Rod Evans and Nick Simper and in came vocalist Ian Gillan and bassist Roger Glover.
Gillan says he was elated at joining the band. "When I first heard them, I had never been moved musically so much in my life." At last the singer could write lyrics that meant something to him, while the band improvised around him. "We don't plan things," Gillan told Melody Maker in September 1971. "If Ritchie wants to play a 150-bar solo, he'll play it and no one will stop him."
When Gillan went to audition for Purple, Glover accompanied him, much as Paice joined Evans on his audition the previous year. They ended up recording a studio jam with the band, and Glover was unexpectedly offered a job. He initially turned it down, but, thankfully, changed his mind the very next day. "I felt very awkward at first," he says. "I was signing copies of the group's album which had Nick's face on it." Musically, Glover would provide the anchor the rest of the band needed, while Gillan's extravagant vocal style perfectly suited their new, adventurous musical approach.
The new, improved line-up of Deep Purple commenced with an album that barely hinted at what they were capable of: "Concerto For Group And Orchestra". Credited to "Deep Purple and the Royal Philharmonic Orchestra", 'Concerto' was recorded live at the Royal Albert Hall on September 24, 1969, and released in the U.S. three months later.
The quintessential Purple sound as we fondly remember it today, however, was first heard on "Deep Purple In Rock". Released in the U.S. in September 1970, "Deep Purple In Rock" contains many of the classic cuts we now associate with the name Deep Purple. The album was a monster success on both sides of the Atlantic, staying in the U.K. Top 30 for more than a year. its follow up, "Fireball" was released in the U.S. in July of '71, and was another commercial success.
But the biggest album Deep Purple ever recorded is "Machine Head". Released in March 1972, Machine Head was the critical and commercial apotheosis of the Purple. Not only is it jammed with classic cuts, but it also went to #1 in the U.K. and sold more than two million copies in the U.S., where it spawned another Top 5 hit, "Smoke On The Water."
The genesis of "Smoke On The Water" lay in the band's decision to record Machine Head "live", at the Casino in Montreux, Switzerland. Taking with them The Rolling Stones' 16-track mobile studio, they tried to capture their dynamic onstage sound, which they felt they had heretofore failed to do in the relative sterility of the recording studio.
However, the day before Purple was due to begin recording, Frank Zappa And The Mothers Of Invention were playing the Casino. Halfway through the Mothers' set, fire broke out. Someone who escaped in the confusion had fired a flare gun into the ceiling. Thankfully, there were no serious injuries, but the old Casino was burned to the ground. Forced to look for a last-minute alternative, Purple settled on the Grand Hotel.
As it turned out, the Grand Hotel had its own hazards. Not two hours into their first recording session, the group received a dubious welcome by local police. It seems several neighbours had called the cops, complaining about the noise. But the band was cooking on a track for which Blackmore had already come up with the riff, and for which Gillan was hurriedly writing new, lyrics. Hence the opening line: "We all went down to Montreux . . ."
Reluctant to interrupt the flow of their session, Purple left the Swiss police to bang on the locked studio doors while they frantically tried to finish the track. "The police, who had a fleet of cars outside, kept hammering at the door," Blackmore recalls. "We didn't want to open up until we knew we had gotten the right take."
It would surely be impossible to come up with a follow-up that could beat Machine Head. And so it proved. Released in the U.S. in December 1972, "Who Do We Think We Are" would be the last studio album for nearly 12 years, thus bringing to an end the golden age of Deep Purple. Recorded partly at a villa outside Rome, where they again drew complaints about the noise (the locals kept asking, "Who do they think they are?"), and written at a time when personal tensions within the group were reaching the boiling point, "Who Do We Think We Are" was seen as something of a disappointment after the massive success of its three illustrious predecessors. Its restless tone, a reflection of the band's deepening inner turmoil.
Fittingly, their last performances together, on tour first in Japan and then Germany at the tail end of 1972, were some of the most powerful they had ever given. The band fortunately taped some of those final shows in Japan. The resultant live double album, "Made In Japan", released in the U.S. in December 1972, was an enormous tribute to a great band operating at the very peak of its powers. "The original conception of the live album was to get as close to a natural sound from all the instruments as possible - the presence of an audience bringing out something in the band that could never be replicated in a cold studio," Blackmore explains. Well, it certainly did that, and Made In Japan is now regarded, alongside The Who's "Live At Leeds" and the Stones' "Get Yer Ya-Ya's Out!", as one of the greatest live albums of all time.
Ian Gillian and Roger Glover both announced their retirement from Deep Purple at the same time. Exasperated with Ritchie's moods and the punishing tour schedule, Gillan vanished from the music scene completely, turning his attention to a motorcycle manufacturing company, a recording studio in London, and an English country club/hotel, only to return three years later with his own Ian Gillan Band. Glover merely wished to step out of the limelight for a while and concentrate on the production work he was being offered.
In June 1973, the three remaining members of Deep Purple decided to find replacements and soldier on. Enter vocalist David Coverdale and bassist/vocalist Glenn Hughes.
Coverdale began his musical journey playing the guitar, but switched to singing after receiving encouragement from friends. Though he had been a member of several short-lived local bands, he was actually working in a fashion boutique when he answered the ad that Purple had placed in Melody Maker.
Glenn Hughes' major claim to fame before joining Purple was his work in "Trapeze", which had released a clutch of fine albums in the early '70s, most notably their 1972 classic, "You Are The Music . . . We're Just The Band". But their popularity in the U.S. was not sufficient to keep the line-up from fragmenting, and when, in June of '73, Hughes was offered the job of replacing Roger Glover in Deep Purple, he leaped at it.
The first album from this version of Deep Purple, titled simply "Burn", was released in February of '74. It was a marvellous comeback. Coverdale's deep, rich vocals and Hughes' higher-pitched, soulful backup reintroduced a more bluesy feel to the band's sound while adding extra layers of power. Tracks such as the frenetic "Burn" and the surprisingly funky first single, "Might Just Take Your Life," proved a superb showcase for the twin-vocal line-up, hinting at new depths to the band's music. When the smoke cleared, "Burn" was recognized as the band's finest hour since "Machine Head".
"Stormbringer" followed in November 1974, but aside from the epic title track, the album was a disappointment after the rekindled promise of Burn. Blackmore was becoming increasingly disenchanted with the band's move toward a funkier, white soul sound, and he now admits that he had begun keeping his best songs for his planned solo album. The result: Blackmore's decision to leave the band in April 1975 and form the first incarnation of his solo vehicle, "Rainbow". It would prove to be a terrific blow, but the rest of the band refused to go down without a fight, and to the surprise of many long-time observers, actually announced a replacement for the previously considered irreplaceable Man in Black. His name was Tommy Bolin, and the arrival of the young American opened up a new and exciting chapter in the band's story.
It was Coverdale who had suggested auditioning Bolin. "He walked in, thin as a rake, his hair coloured green, yellow, and blue with feathers in it. Slinking along beside him was this stunning Hawaiian girl in a crochet dress with nothing on underneath. He plugged into four Marshall 100-watt stacks and . . ." The job was his. Bolin had been a member of many now-forgotten mid-'60s bands - Denny & The Triumphs, American Standard, and Zephyr, which released three albums from '69-72. But before Purple, Bolin's best-known recordings were made as a gun-for-hire on Billy Cobham's 1973 jazz fusion album, Spectrum, and on The James Gang's "Bang" (1973) and "Miami" (1974). He had also jammed with such luminaries as Dr. John, Albert King, and Alphonse Mouzon and was busy working on his first solo album, "Teaser", when he accepted an invitation to make history as a member of the new Deep Purple.
The resulting album, "Come Taste The Band", was released in the U.S. in November 1975. Despite mixed reviews, the collection revitalized the band, bringing a new, extreme funk edge to their hard-rock sound. Bolin's influence was crucial, and with encouragement from Hughes and Coverdale, the guitarist came up with much of the material. "Gettin' Tighter," a Bolin tune with words by Hughes, who also sang lead, was an album highlight that would become an onstage favourite, typifying the band's new direction.
But not all the members of the band were convinced about the new, soulful direction, and when Bolin's own personal problems with drugs began to manifest themselves in cancelled shows and missed cues, the writing was on the wall.
The end came on tour in Britain in March 1976, before Blackmore's immense following, when the pressure to show what he could do proved too much for the increasingly addled guitarist. At the final show in Liverpool, during his solo spot, Bolin's nerve failed him, and he completely dried up. Coverdale walked off in tears. It was all over. "It was a tragedy," Coverdale says. "Tommy was a brilliant guitarist, but he just couldn't . . . help himself."
Undeterred, Bolin had just finished recording his second solo album, "Private Eyes", when, on December 4, 1976, the real tragedy struck. In Miami, during a tour supporting Jeff Beck, Bolin was found seemingly unconscious by his girlfriend. Unable to wake him, she hurriedly called paramedics, but it was too late. The official cause of death: multiple-drug intoxication. He was 25 years old. That night Ritchie Blackmore, touring Japan with Rainbow, dedicated a song to his memory. Bolin was buried back in Sioux City, wearing a ring his girlfriend had given him. It had been on Jimi Hendrix's hand the day he died.
By the dawn of the '80s and the onset of such post-Purple rockers as Van Halen, Mötley Crüe, and Iron Maiden, the name Deep Purple had been consigned to history. So when it was announced in April 1984 that the line-up of Blackmore, Gillan, Lord, Paice, and Glover were back together again, the news was greeted with surprise. None of the members of Purple had been idle in their years apart. Gillan had formed his own, eponymously named band and enjoyed a string of hits everywhere except the States, where his only solo success had been his performance on the soundtrack to the million-selling early-'70s rock opera Jesus Christ Superstar. His stateside fortunes improved with his one-off album, 1983's "Born Again", and subsequent tour with Black Sabbath, where, bizarrely, he replaced former Rainbow vocalist Ronnie James Dio. (Even more bizarrely, Sabbath guitarist Tony Iommi originally offered the job to David Coverdale, who turned it down.)
Nevertheless, encouraged by the renewed boom in heavy metal, the reincarnated Deep Purple came back stronger than ever with "Perfect Strangers", the album which launched Deep Purple back onto the U.S. charts. Their first get-together was in a conference room in Greenwich, Connecticut, overlooking the harbour. Lord, who was "nervous as a kitten," hadn't seen Ritchie in ten years. "And when he walked into that room, and suddenly these five people were together for the first time in ten years, everyone just started smiling. And I think it was Ritchie who said, right then, 'Well, let's do it.'"
Certainly the energy always crackled when these five were in the same room. The question was: how long could they channel that energy into positive results before their egos drove them apart again? Predictably, the answer was: not long. There was a follow-up re-formation album, 1987's "The House Of Blue Light", but it was becoming increasingly clear that things were not working out again. And by the time they released the live "Nobody's Perfect" album in the summer of '88, Gillan had announced that he was leaving ... again.
Many fans thought the group would splinter again, but they confounded all expectations by continuing with the surprise recruitment of former Rainbow vocalist Joe Lynn Turner, recording one good-but-not-great album together, "Slaves And Masters", released in October 1990. Turner began his career in the mid-'70s fronting a Purple covers band called Ezra. Before replacing Graham Bonnet in Rainbow, he had recorded three albums with New York rockers Fandango. When Blackmore iced Rainbow to return to Purple, Turner released a solo album, 1985's "Rescue You", paying the bills with session work (that's Joe singing backup on Cher's 1987 hit "We All Sleep Alone"). Being invited to replace Gillan in Deep Purple was, he said, "a lifelong dream come true."
The '90s saw another splintering of the Deep Purple line-up, this time when Ritchie left yet again and the band replacing him with former Dixie Dregs / Kansas guitarist Steve Morse. Their most recent album, 1998's "Abandon", is a decent enough offering, if lacking a certain crucial element. But, then, as Gillan says, "You can only be Ritchie Blackmore's backing group for so long!"
In 2001, Don Airey replaced Jon Lord on keyboards to form what devoted fans referred to as Deep Purple Mk VIII.
Time and time again Deep Purple are cited as the band that crafted heavy rock to a fine art. Along with Led Zeppelin and Black Sabbath, they remain the genre's undisputed leaders.
Info courtesy of: www.classicbands.com
Jonny Watt (Jonny Delaney) - lead vocal, guitar
Joe Milligan (Joby Delaney) - bass, backing vocals
Nikolas (Nitro) Hernandez - drums
As-yet unsigned Scottish 3-piece, The Delaneys who hail from Dunfermline in the kingdom of Fife were formed in the summer of 2007. Within nine months they were playing their self-penned tunes live (the first ever gig was on March 4th 2008 at Coady's pub in Pilmuir Street Dunfermline) and soon a 5-track demo, 'Black & White' was recorded at Attic Studios in Dunfermline with producer Rab Reilly. Tracks included 'Black & White' / 'I'm Alright' / 'Joe Strummer' / 'You Know Too Much' & 'Back To The Start'.

They enjoyed the process there so much they have returned for another bash and recorded a 3-track SP entitled 'New Ethics' ('We Disagree' / 'Don't Call Me A Nuisance' & 'You Don't Know').

Notable supports have included 'The Law', 'Val Verde', 'The Draymin', 'Beatnic Prestige', 'The Rutlands', 'Tango in the Attic', 'The Black Arrows' and 'The Ray Summers' in a variety of venues such as 'The Doghouse', 'Dundee University' Glasgow's 'Barrowland Ballroom' and of course now 'Velocity'.






Ballroom Ticket Kinema Advert Bruce Watson The Delinquents Delinquents (early rehearsal)
(Thanks Mel) (Thanks Bruce) On the Kinema stage Ray, Jock, Bruce, Jimmy hidden)
supporting The Stranglers
Joe Public (aka Bruce Watson) - guitar & vocals
R.Sole (aka Raymond Davidson) - bass
P.Brain (aka John Brown) - vocals
Jim Hate (aka Jimmy Love) - drums & vocals
Jim Campbell - keyboards
Martin Patterson - bass & vocals
Bugs - Original vocalist (only for their debut gig!)
Bruce William Watson (born 11th March 1961 in Timmins, Ontario, Canada) and some school friends formed 'The Delinquents' in November 1977 in Dunfermline, Fife some five months after 'The Skids' were formed. Four months later their debut appearance took place at Our Lady of Lourdes Chapel, Aberdour Road, Dunfermline with original vocalist 'Bugs' (who only lasted one gig). Their set lists consisted largely of fast punk covers together with some self-penned efforts such as a re-lyriced version of 'Wild Thing' that 'The Troggs' would never have approved of if had they the privilege to hear it! What their performances lacked in musicianship was more than made up by their frantic stage presence. They were always worth seeing / hearing with songs such as 'No Future', 'Black Panther', 'Plastic Lover', 'Lip Cha Cha', 'Cabbage', 'Fetish', 'She's So', 'Closet Queen' and '90 Questions'.
Abbreviating their name to 'Delinx' in mid 1978 seemed to have the desired effect on the availability of gigs then they replaced Raymond Davidson (brother-in-law of Stuart Adamson of The Skids) & John Brown with Martin Patterson with Bruce taking on lead vocals. Soon Bruce had to balance his musician commitments with those of a labourer in the Royal Dockyard at Rosyth as they were soon busy supporting 'The Skids' and other local outfits such as 'Trax' & 'The Deleted' in Scotland.
October 1978 was a memorable month for the band.
3rd October 1978 ... Pano (The Skids' manager) called Bruce to ask him if they'd like The Stranglers support slot at the Kinema because Bill Simpson had broken finger(s) after a fight the night before at Bridlington Spa!
21st October 1978 ... they support a very early line-up of Simple Minds in The Carnegie Hall Annex (a wooden building adjacent to the hall's Music Institute). The wooden building has since been replaced (though not necessarily due to the above event).
On Sunday 17th June 1979 Delinx supported 'The Skids' at the Kinema along with 'The Edge' whose line-up included Lu Edmunds & Jon Moss (both ex 'Damned'). Jon Moss would later join 'Culture Club').
'The Delinx' split in late 1979 and some months later in June 1980 Bruce was experimenting with bass playing and auditioned for the remnants of 'Trax' following their demise, but to no avail. (I still have tapes of Neill, Dougie, Bruce and yours-truly filling in on drums!).
Bruce then played with Clive Ford - Synths; Michael Jobson - Bass; Keith Maine - Vocals; Rusty Russell - Drums in Eurosect, later (Allan Glen, bass guitar/vocals & Deke Coll, drums) before being approached to play with Stuart Adamson (ex 'Skids') and 'Big Country' was born. After the demise of 'Big Country' in 2000 Bruce was involved with many other projects including some guest spots such as with 'Waking The Witch'. He also joined the short-lived 'A Few Good Men' / 'Four Good Men' before rumours began that the remaining members of 'Big Country' may play together again.
As Bruce, Tony & Mark experimented with the notion of playing again, his services were required to assist in the 30th anniversary of his old pals 'The Skids' by standing-in for Stuart. Rehearsals with both outfits were undertaken simultaneously with the Skids' performances on 4th/5th/7th July followed only two weeks later by the 'Big Country' 25th anniversary celebration tour.
Horace Demarco & The Kool Beats



Images from 'The Dunfermline Press'.


Image courtesy of Jim & Margo Kirkpatrick.
Horace Demarco - alto Saxophone
David Kirkpartrick - piano
David Jack - vocals
Chic Thomson - trumpet
David Dow - drums
Horace Demarco & David Kirkpatrick had previously been members of The Topnotchers.
Horace Demarco & The Kool Beats played at the ballroom 192 times between 1963 & 1964. Horace also appeared on Scottish TV for 13 weeks on the programme 'Dance Party Roof' in 1957.
David Dow also played with the big band at the ice rink and played regularly at Doaks and the Burlington.
Thanks to Richard Dow (son).
Once on the occasion of one of Horace Demarco's birthdays, Horace played each and every instrument in the band, each band member leaving the stage as Horace took over, ending the performance on the drums as the band returned to the stage and resumed playing!
Thanks to Andrew McGregor.
If you can add any further information to this piece please contact me here


Image courtesy of Brian Nobile & Watty Robertson.


Image from Bygone Dunfermline dated Winter 2004 page VIII.
Bobby Dene (Robert Gilmour) - vocals
Jim Smart - rhythm guitar
Watty Robertson - lead guitar
Rab Farrell - bass
Ernie Girdler - drums
Also:
(Sem) William Simpson - lead guitar
Mark Ellen - drums
Willie McLeod - manager
Originally formed as 'The Apaches', they reformed in January 1963 and changed their name to 'Bobby Dene & The Dynamos'. William (Sem) Simpson (ex Mike Satan & The Hellcats) took on lead guitar duties from Watty Robertson who left in November 1963 to join 'The Red Hawks'. Watty Robertson also had spells with 'The Change', 'The Jim Brown Showband', The KB Bands & 'Paris'.
I now have it on good authority that the Caithness 'Dynamos' (who later became 'Manson Grant & The Dynamos') formed in 1963 and didn't play this far south till much later than 1964 and so it is presumed that the 'Dynamos' who played The Kinema in 1964 were this band who sometime in June 1964 renamed as simply 'The Dynamos'?
Marc Ellen also played with The Falcons, The Sole Generation and Vanity Fare





Publicity Pic Publicity Pic Original Tremors Palace Ballroom 1961/2
Hamburg 1965
Don, Dennis, Mike, Byron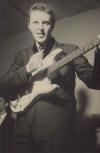 Don Stuart Don Stuart Original Tremors Don Stuart Recent pic of Tommy Dene
Tanz Cafe Hamburg Marburg 1966
Flensburg
Tommy Dene - vocals
Byron Grant - lead guitar (from Brechin)
Mike Reoch - bass guitar (from Brechin)
John Roft - rhythm guitar
Dennis Morrison - drums (from Aberdeen)
Don Stewart - rhythm guitar (from Aberdeen)
Billy Bremner (later of 'Rockpile)
Pat King - guitar
This combo from Aberdeen soon took on regular local support duties for visiting bands at The Palace Ballroom. In July 1963 the band took the decision to turn professional and John, whose marriage was imminent, left the band. He was replaced by Donald Stewart from rival outfit 'Midnighters Incorporated'. They toured extensively throughout Scotland and were immensely popular in Dundee where they were regularly mobbed. They shared equal billing with The Beatles, Cilla Black and Tommy Quickly at the Caird Hall and were voted North of Scotland Rock Band Champions by their reported 2000-strong fan club.
After a foray to London to record some unsuccessful demos and a tour which generated some tensions between Tommy and the rest of the band, they went their separate ways in 1964. The Tremors went to beat club spots in Cologne and Frankfurt, Germany to polish their craft and returned to a heavy, very low-billed UK touring schedule with The Roulettes, Frank Ifield, The Small Faces and The Paramounts and completed some recording over the next couple of years until they split in two in 1966. While Don & Dennis came home, Mike & Byron stayed on in Germany to form 'John Law & The Tremors'.
Meanwhile, around February 1966 Tommy Dene replaced Philip McLeod in The Blackhawks and they began a residency at the Raith Ballroom in Kirkcaldy, taking over from the Andy Ross Orchestra, where they did two half hour spots.
Tommy left The Blackhawks again in September of 1967 and I understand that he's still singing regularly in Aberdeen.
Pat King (also from 'Midnighters Incorporated') later joined The Luvvers (Lulu's backup band) and recorded with Paul Raven (later aka Gary Glitter), appeared in Eurovision song contests and played with Billy Ocean, Cat Stevens and Manfred Mann's Earth Band.
I'm most indebted to Don Stuart for most of the photographs shown above

Nigel Douglas McKenzie Denver was born in Glasgow and began singing with Allan Glen's Skiffle Group. He was a member of The Glasgow Eskimos with Morris Blytheman, Josh McRae, Ian Wade, Hamish Henderson, Jackie O'Connor and Jim McLean and they produced a homemade album entitled 'Ding Dong Dollar'. After years of various fund-raising adventures in Europe he became based in London and often performed at folk venues there, also becoming a compare and it was in this capacity that he met 'and did not get on with' one Robert Zimmerman or Bob Dylan as most know him.
Nigel has released several albums, often recording songs penned by his friend Jim McLean. In 1965 he moved to Lincon to manage a folk club and he was able to book many contemporary folk singers. He was voted star of the Cambridge Festival in 1967 (the same year he visited The Dunfermline Folksong Club at the ballroom).
In 1977 he set up a regular 'session' in Birmingham with Ian and Lorna Campbell which he continued for a further twenty-five years with an ever changing band. His guest performers included, Billy Connolly, The Dubliners & Hamish Imlach amongst others. Nigel has now officially retired although an occasional fundraiser isn't out of the question.
Steve Tawse - vocals
Rab Adams - guitar
Brian Grieve - bass
Brian Headrick - drums
Covers & blues originals band from Abbeyview in Dunfermline who played alongside contemporaries such as Cadiz & The Subject at local Dunfermline venues such as: The Unitas Hall , The Glen Pavilion, The Brucefield Hotel etc. These 16/17 year-olds played material from The Stones & Rory Gallacher etc.
Brian Headrick later played with another local covers band 'Coconut Dog'.

Sometimes described as "Scotland's own rhinestone cowboy" or "Steak and Kidney" in rhyming slang, Sydney Devine MBE began performing in his early teens and first came to a wide audience with eight years of touring with the White Heather Club. He also toured extensively with the late Alex Harvey (later of The Sensational Alex Harvey Band). Once his interest in country music was kindled by fellow musician Joe Moretti, he never looked back. His recording career has spawned album sales in excess of fifteen million. He played at the ballroom on Monday 12th May 1975 and again on Tuesday 16th September 1975. Tickets were priced at £1.50 for both shows.

Gwen Dickey is best known as the vocalist with Rose Royce. Her voice is probably best known on the hits: 'Car Wash' (1976), 'I Wanna Get Next To You' (1977), 'Wishing On A Star' (1978), 'Love Don't Live Here Any More' (1978), 'Is It Love You're After'(1979).

Born on September 27, 1947 in Dunfermline, Scotland, Barbara showed an early interest in music and by the tender age of five had already taken up the piano. By the age of twelve Barbara had also started to play the guitar and upon leaving Woodmill High School Dunfermline at seventeen, she moved to Edinburgh, combining a job in the Registrar General's office with evening spots as a folk singer in local pubs and clubs.
In 1969, Barbara was offered a short-term contract singing at a club in Copenhagen and when she was refused time away from her day job she resigned, deciding to try her luck as a professional singer. The late 60's and early 70's saw Barbara 'paying her dues' as a singer on the Scottish folk club circuit, gradually building her reputation and working with the likes of Archie Fisher, Billy Connolly and Gerry Rafferty.
Three albums for Decca Records in the early 1970's were well received, but Barbara began to become disillusioned with the fading Scottish folk scene of the time, and on the advice of Hamish Imlach and Christy Moore she began to look for work south of the border in the booming folk scene of the North of England.
It was in Liverpool that Barbara first became acquainted with writer Willy Russell, himself a well-known face on the Merseyside folk circuit. Their friendship led to Barbara being offered a major role in Willy's 1974 musical 'John Paul George Ringo...& Bert', staged at Liverpool's Everyman Theatre. Barbara was on stage throughout the entire show, singing the songs of The Beatles at the piano, and the show became an instant success, quickly transferring to London's West End. There the show was seen by music impresario Robert Stigwood who signed Barbara to his record label, RSO Records. In 1976 she enjoyed her first UK hit with the single 'Answer Me'. TV exposure in shows including "The Two Ronnies" quickly followed and she soon became a familiar face on British TV screens.
Andrew Lloyd Webber and Tim Rice, who had also seen Barbara in 'John Paul George Ringo...& Bert' invited her to sing on the studio cast recording of their new musical 'Evita', and the subsequent single release, 'Another Suitcase In Another Hall', released early in 1977, provided Barbara with another major hit.
1980's 'January, February' gave Barbara her biggest hit to date, with the accompanying LP, 'The Barbara Dickson Album' quickly going gold in the UK. 1982's phenomenally successful "All For A Song" album shot to the top of the British charts, achieving platinum status and cementing Barbara's status as a major recording artist. In 1983 Barbara accepted the lead role of Mrs. Johnstone in a new Willy Russell musical, 'Blood Brothers', which again opened in Liverpool. The show, which provided Barbara with her first major acting role, earned her rave reviews, a West End transfer and the first of many 'Best Actress' awards from the Society Of West End Theatres.
Barbara was also firmly establishing herself as a must-see concert artist, with lengthy sold-out concert tours, which took her to every major town and city within the UK, culminating in shows at London's prestigious Royal Albert Hall. Barbara's 1986 duet with Elaine Paige, 'I Know Him So Well', from the musical 'Chess', reached number one in the UK singles' chart, clocking up sales of over 900,000 copies, and the 'Gold' album for K-Tel the same year achieved platinum status.
As the 1990's dawned, Barbara began to rethink her career, moving back towards her folk roots with 1992's "Don't Think Twice It's All Right" and 1994's "Parcel Of Rogues". Away from the pop treadmill, she diversified more and more into acting with parts on radio and television, including a guest role in STV's popular crime series, 'Taggart'. In 1995 she accepted the role of Anita Braithwaite in Kay Mellor's gritty TV drama series 'Band Of Gold', about the lives of a group of Bradford prostitutes and the role won Barbara universal acclaim. The show went on to run for three highly successful seasons.
Barbara then returned to the theatre, joining forces with Director Chris Bond to develop her own award-winning one-woman show "The 7 Ages Of Woman", and in 1999 she scored another huge success on the London stage with the lead role of Viv Nicholson in the new musical 'Spend, Spend, Spend'. The show won Barbara her second Laurence Olivier award, and she was also named as Best Actress in a Musical at the Critics' Circle Awards that year.
In 2001 Barbara was honoured by Her Majesty the Queen with an OBE in the New Years' Honours List for her services to music and drama.
2004's "The Platinum Collection" CD for Sony Music provided Barbara with the 15th hit album of her career, and she followed this with a sell-out return season in "Blood Brothers" at the Liverpool Empire and a critically-acclaimed new album, 'Full Circle', which took her back to her first love - folk music.
Singer, actress, songwriter and presenter - Barbara Dickson is one of the most versatile and in-demand performers working today, and with the imminent release of her new album of The Beatles' love songs and a major 2006 UK concert tour, she shows no signs of slowing down!
Info from: barbaradickson.net
There is only one published appearance for Barbara at the ballroom (Tuesday 20th February 1973 for 'Folk At The KB', supported by 'Causeway Folk') though she has appeared at The Carnegie Hall four times in 1977, 1995, 2004 and 2005 with a planned date in 2007. She also sang many times for The Dunfermline Folksong Club in its original location at The Howff in Bruce Street then The Brucefield Hotel between 1964 and 1966 and thereafter many times at the ballroom, though as stated these were not published. She was also a performer with The Great Fife Roadshow with artists such as: Jimmy Hutchison, Rab Noakes, Pete Sheppard, Artie Trezise, Cilla Fisher, John Watt, Davey Stewart, Davie Craig, Noel Farrow and Jim Herd, playing folk clubs & village halls.
If you can furnish me with ballroom appearance dates I'd be most grateful. Please mail me here.



Thanks to Mel for these images
Billy Paterson (Bowsh) - vocals
Rodney Comrie - guitar
Wilfred 'Wolfie' Surman - bass
Deke Coll - drums
The Different were a sometime punk band from Dunfermline area and contemporaries of Trax and Delinx with whom they sometimes blagged gigs. I remember very little about them other than their charismatic guitarist, Rodney Comrie sometimes appeared in white face paint. Also they had a self-penned tune called 'Sod The Whale' and covered 'Belsen Was A Gas'. They were kinda stuck in 1976 and I doubt if the most ardent of their followers would mind if I suggested that they weren't exactly 'musicians', ... more, participants in the punk ethic? Wolfie was the spitting image of Sid Vicious.
They also spent time in London for a few months squatting and got heavily involved in the punk surge around the Kings Road areas. They actually squatted in the notorious flats in Brixton for most of the time. A gig in the ballroom with the UK Subs was agreed when they were in London but never came through.
Bowsh spent some time in the army and also DJed in Hong Kong playing 70/80 classics. He now lives in New South Wales, Australia.
Rodney Comrie later joined 'The Alternative' as Rodney Relax then with 'Shellsuit Massacre' and is now a performance poet. He has become known as 'Edinburgh's Punk Poet Legend'.
Ghoulz 2006. (Additional info - Billy Paterson)
See The Change / Air
If you can add any further information to this piece please contact me here


Diz (seated) seen here with Stéphane Grappelli
William C Disley was a brilliant jazz guitarist (born in Canada but brought-up in England) who was strongly influenced by Django Reinhart. He also led the Hot Club Trio although he became something of a folk music comedian in the mid sixties pre-dating acts like Billy Connolly. He then became important in persuading Stéphane Grappelli back to live performance in the early seventies and often collaborated with him.
He remained an active musician well into his later years until his death at the age of 79 on 21st March 2010.
DJ Aligator Project (aka Aliasghar Movasat) is a Danish male producer with two UK chart hits with the same song, 'The Whistle Song', firstly in September 2000 (#57), then a re-mix hit #5 in 2002.
If you can add any further information to this piece please contact me here
Joe Coyle - bass, vocals
Derek Park - guitar, vocals
Gerry Dickson - drums
Known for their tight and energetic live stage show Dodger were three musicians who worked hard on stage with that rare ability to make it look easy although they were only armed with a bass, one guitar, drums and vocals, each member was more than capable of playing their part in the band, this shone through no more so than in songs like "All Get Up And Laugh" and "Choosing the President" combining good song writing with more than enough ability and charisma. Dodger played all over the country from the north of Scotland to the south of England as well as appearing in several T.V. shows.
Dodger formed in the late 70s in Cumbernauld (in the West of Scotland) with all three members having stayed in the same street and all being involved in the local band scene, in 1978 Joe Coyle and Derek Park asked Gerry Dickson who was playing in a band called "Stag" to join their band to go on a tour of Germany but the tour fell through, they carried on to play as a covers band in places like the El Paso in Barlarnark (near Easterhouse) and The Maltings in Cumbernauld Eventually moving onto the bigger pub circuit in the centre of Glasgow.
In 1979 they decided to concentrate on original songs and to take Dodger down the same path as their musical influences, the power trios like Cream, Rush, The Jam and The Police. The punk era of 76 / 77 not only influenced but added to the excitement and kick ass sound of Dodger's songs.
By 1980 offers of work were pouring in from all over the U.K. Dick James in London offered Dodger a British tour with their band of the moment "The Fabulous Poodles", then Ginger Baker (drummer with Cream) Offered Dodger the Scottish leg of his world tour.

In 1981 The band were headlining their own British tours which included gigs from places like Sky and Wick to the "In" London venues of the time like "Dingwalls" and "The 101 Club". In their four years of existence Dodger left the power trio legacy which was carried on by bands like Nirvana, Blink 182 and Muse.

In 1982 the band starred in their own T.V. special Called "Back on the streets" hosted by Tom Ferrie ,the show allowed the band to showcase six of their own songs in front of a live audience, they also appeared on "Street Buzz" in 1982 and "The Untied shoelaces Show" in 1983.

What are the band members doing today? Gerry Dickson is still living in Cumbernauld and is teaching drums at Paul's Halls Studios in Cumbernauld, Derek Park was the lead guitarist with Mac Floyd for many years but has recently moved and is now living in Spain. Joe Coyle is now living and working in Bosnia as far as we know.
Info from: www.glasband80.co.uk
Glasgow born Joe Coyle (vocals & bass) now plays 'high energy rock' with Brian Hillson from Manchester (guitars & vocals) and Bosnian Serb Nebojša Stupar from Banja Luka (drums) in 'The Joe Coyle Band' in Bosnia.
Cathy Feeny - vocals, organ
Rab (wee Rab) Howat - guitar
Robert (Big Rab) Russell - bass
Jim ? - drums
Formed some time prior to 1968, Dogwatch were from Penilee and gigged as far a field as Hamburg.
Cathy now lives in London playing keyboards for 'Never The Bride' and co-wrote a song called 'The Living Tree' for Dame Shirley Bassey!
Both Rab (wee Rab) Howat and Big Rab Russell also played with Chris McClure.
If you can add any further information to this piece please contact me here

Jackie Leven - vocals
Jo Shaw - guitar
David McIntosh - percussion
Jackie Leven (born in Fife in 1950), Jo Shaw and David McIntosh formed Doll By Doll in 1976. Between 1978 and 1982 they released four albums and recorded a fifth which was not released: 'Remember, Gypsy Blood, Doll By Doll, Grand Passion & A Last Flick Of The Golden Wrench, none of which troubled the UK chart. They disbanded in 1982.
If you can add any further information to this piece please contact me here
<![if !vml]>

<![endif]> <![if !vml]>
<![endif]>
Jill Davies - vocals
Carole Parkes - vocals
Rea Bancroft - vocals
Gerri Oswald - vocals
Later:
Davina Goldstein - vocals
Maureen Chapman - vocals
Diana Pearson - vocals
Francine Rees - vocals
The Dollies were an all-girl group originally from Altrincham Manchester who specialised in supporting other successful acts. In 1965 they were all 16 or 17 years old. Their lead singer (Jill) was engaged to Carl Green of Herman's Hermits at one time. Francine Rees (later of The New Seekers) was also a member. They often toured British & US military bases abroad to entertain the troops and appeared over the years as a three or four-piece.
They probably split sometime in 1970.
They released three singles:
'You Touch Me Baby' / 'I Can't Go On' (1965)
The European Cup Final Souvenir Record 'The Old Trafford Chant' / 'The European Cup's All Yours' (1968)
"Hurry on Home" (1969)

Ghoulz (2006/10)

Dickie Fleming - vocals
Duncan Brown - guitar
Colin Hepburn - organ
Andy Grossart - bass
Colin Paterson - drums
Andy Hampton - sax
Tam Cherwichk - sax

Local band, 'The Dollyrockers' played the Kinema on 16 occasions between 1968 and 1970. Andy Grossart was approached by Wattie Robertson to join 'The Change' which he did around 1970 and gradually Duncan Brown & Colin Paterson followed his example. Andy lives in Baltimore, USA as of 2016 and is still making music.

If you can add any further information to this piece please contact me here
I'm much indebted to Andy Grossart for the information above.
Bill Douglas & His Broadcast Band
Fiddler Bill Douglas and his Scottish Band / Broadcast Band were in great demand in Scotland for many traditional social gatherings such as dances, functions & ceilidhs not to mention many broadcasting engagements for Radios Forth and BBC Scotland. He recorded several albums of work on the Thistle label in the 1970s.
If you can add any further information to this piece please contact me here

Craig Douglas was one of Britain's first 'Pop' singers. His achievement was really remarkable because he'd found a musical niche that appealed to teenagers and to their mums and dads too - sadly, it couldn't last. He was too lightweight to be considered rock and roll and yet nor was he a 1950s style crooner. He had still been a milkman when he got an opportunity to appear on TV's 'Six-5 Special' by winning a talent contest. Through this he secured a recording contract with Decca, but the two singles they issued were ignored. Luckily he was given a second chance by the new 'Top Rank' record label. His early songs were, almost without exception, covers of carefully selected material from American artists of the time. He was extremely successful, and even reached #1 with Sam Cooke's 'Only Sixteen' when the great man could only struggle to #23 with the original.
Craig Douglas' pleasant singing voice maintained its appeal until the onset of 'Merseybeat'. By this time he was singing more original songs, but had not sufficiently changed his 'sound' to gain new fans. He made one belated attempt at updating his style with 'Come Closer' in 1964 which he recorded with a group calling themselves 'The Tridents', but by early 1963 his chart career was over. However, Craig had by then built up a sufficient repertoire of material to fuel an act on the cabaret and nostalgia scene for many years to come.
Info courtesy of: www.45-rpm.org.uk

Dev Douglas (real name David Tenney) is a guitarist who has been described the equal of Eric Clapton! He was managed by his mother and his career as a session guitarist took him to London. Audience members were said to cry when he played 'Scarlet Ribbon' but somehow the breaks never quite found him.
He contributed some of the character voices for the UK #1 hit single 'Star Trekkin' by 'The Firm' (1987). He still lives and plays in Hull.
Singles by Dev Douglas included:
'I Don't Like Being Posh' (1963)
'I Won't Miss You' (1963)
'I'm Writing To The Guy Who Stole My Girl' (1964)
'I Need You' (1964)
'How Does It Feel' (1965)
'I Don't Know' (1965)
'I've Got Lovin' (1966)
'What Am I Doing Here With You' (1966)
Unfortunately, none of them charted.
If you can add any further information to this piece please contact me here
Ian Muir - vocals
Jim Ward - guitar
Davie Deacon - keyboards
George Caldwell - bass
Murray Ward - bass (from 1976)
Jim Anderson - drums
Others included:
Ian McNab (drums)
Andy Burke (drums)
Mike McMillan (drums)
Paul Stevenson (vocals)
Ronnie Costly (vocals)
Mick Boyle (vocals)
Michael (Mick) Loftus (guitar)
Jim Smith and Bob McBean - roadies
The Downtown Flyers formed when Glasgow band 'Blint' split. They were: Steve Barnfather (vocals), Davie Deacon (keyboards), Jim Ward (guitar), Jack McGrory (bass) & George White (drums). Murray Ward had been the bassist of 'Fagin'.
The Flyers played the usual Scottish circuit of town halls and ballrooms, performing a capable mix of original material and covers by the likes of 'Bad Company', 'The Doobie Brothers' and 'The Eagles'.
They signed to Wayne Bickerton and Tony Waddington's 'State Records' (Stablemates: The Rubettes, Mac and Katie Kissoon). They recorded material for their first album and a potential single 'Why Do I Love You', penned by the band's guitarist Jim Ward. However politics, naivety and financial wrangling meant that neither was released. Jim was later replaced by Mick Loftus.
At a gig in 'Tiffanys' in Glasgow's Sauchiehall Street on 14 July 1976 (for the American Bi-centennial celebrations with Radio Clyde) they announced to 1500 stunned fans that this would be their last gig.
(Brian Geary recalls: "Nobody was more stunned than me Ghoulz, I had only with been with them for a week and was now made redundant!" "Not for long though". That night, the Flyers were sharing the bill with 'Frenzy' and I started with them next day!")
George Caldwell (bass) joined up with 'The Glasgow Blues Legends' (who became 'Big George and the Business' and 'Rev Doc and the Congregation'). He then played with 'Wildcat' (who became 'Glasgow' with Archie Dickson and Mick Boyle) then moved to London where he played bass for 'The London Guns' with Jim (Jimmy) Ward.
Between them, George and Jimmy recorded at Abbey Road, Sky and Orinoco studios and played with Tommy Boyce (Monkees). Jimmy signed to and recorded with, RAC Records with a band called 'The Autographs' who released a single which charted. He still lives in London, writes great songs, records and plays amazing R&R guitar. George became a music editor for a major independent television company working out of London and New Zealand and is now a Music-Psychology researcher and published scientist. He still plays bass and teaches in and around Glasgow.
Davie Deacon (keyboards) is now a chartered surveyor. Jim Anderson (drums) is a fireman.
The 'Flyers' also played a 'Rock' set at various pubs around Glasgow in the 70s e.g. Burns Howff, The Maggie and so on... ,
Ian Muir joined 'Flying Squad' (a new name for 'Rogue'), changed his name to 'Fin Muir' and later fronted metal band 'Waysted' with ex-UFO man, Pete Way.
Murray Ward (bass) went down to London to join 'The Blue Max': Danny Peyronel (keyboards UFO and Heavy Metal Kids), Robin Millar (guitar - went on to produce hundreds of acts incl. Sadé) & Ross Elder (drums). They made one album on Charisma. He then went on to join 'Extraballe' with Danny Peyronel's brother Michelle, on drums. They made a couple of albums (produced by Robin) and had top-ten chart success in France. Murray then returned to London where he did a lot of session work (incl. work for Robin Millar) before joining Ian Mitchell from the Rollers and toured with him and ex-Roller Pat McGlynn all over Europe and the Far East for a few years. They recorded an album under the name of 'Bachelor of Hearts'. Murray now lives in Germany.
Mick Loftus went on to play for another Glasgow band called 'Trilogy'.
Jim Anderson joined Scottish folk rock outfit 'The Picts' in 2004.
My thanks to Brian Geary (the bear), Murray Ward & George Caldwell for much of the info above.

Originally from Nottingham, Robin (acoustic guitar & vocals) used to perform with his younger brother Barry (fiddle and vocals) in a bluegrass outfit called 'The Crimple Mountain Boys' and by 1969 they decided to go it alone as a professional duo (simply called 'Robin & Barry Dransfield'). 'Country & Northeastern' was the term they used themselves to describe the bluegrass vocal harmonies for which they became known at the Harrogate Folk Club.
Their wholly acoustic era ended with the addition of voice/keyboards/bass and drums in the shapes of Charlie Smith and Brian Harrison respectively resulting in the production of albums entitled 'Rout of the Blues' and 'Lord of All I Behold'. a successful tour with Ralph McTell preceded their acquisition of a recording contract with Warners. However the loss of a tour offer with Steeleye Span and subsequent support duties for Tom Paxton caused frictions which ultimately led to their going their separate ways and a final album 'The Fiddler's Dream' returned disappointing sales.
Robin became Dave & Toni Arthur's roadie and some years later in 1977 they reformed for another acoustic vinyl outing 'Popular to Contrary Belief' but it was a brief encounter with Robin releasing a solo effort, Tidewave, in 1980. The brother's total output was released in 1997 with 'Up to Now'.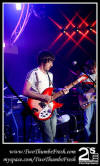 V:Live 19/02/08 Dunfermline Press
TwoThumbsFresh Thurs 14/08/08
Fraz Penman - lead vocals, guitar, keyboards
Gec Livingstone - bass, synth, backing vocals
Craig Penman - guitar, synth, backing vocals
Garry Louch - drums, vocals
The Draymin started out in Rosyth, Fife, Scotland in 2005. They bought an old garage, they dismantled it, rebuilt and soundproofed it and 'The Hut' was born! They are inspired by bands such as The Verve, The Stone Roses and BRMC to name but a few.
In October 2006 they were given the chance to record a 3-track demo at EMI Publishing studios in London and have recorded a few radio sessions.
They have supported bands such as: The Skids at The Glen Pavilion, Dunfermline in July 2007; The Enemy at King Tut's, Glasgow; The Bluetones at V:Live (Kinema), Dunfermline on Sunday 19th January 2008 & The Complete Stone Roses at Fat Sams, Dundee. They played 'T in the Park 2007' and the SXSW Festival 2007 in Austin, Texas not to mention almost selling-out the Kinema on 8th August 2008 for their headlining 'Pushing Boundries' EP launch with Val Verde & The Rutlands (see newspaper article above).
They were tipped by the 'News of the World' Sunday newspaper as one of the bands to watch out for in 2007.
Their name is derived from the name of their local pub spelled backwards (The 'Yard' = 'Dray') coupled to Fife slang for man, 'min'.
Many speculated that they would be signed very soon but unfortunately the band split after Fraz decided to pursue a career as an R.O.V pilot offshore in the oil industry in late 2008. They played their last gig on 27th December 2008 only to reform in July 2009 when it became clear that the commitment was not as great as anticipated and they released another EP (launched at Velocity on December 5th).

Ian Bland
Debbie Sharp
Joanne - dancer
Josephine - dancer
Ian Bland formed Dream Frequency in 1990 and released 'Live the Dream' garnering favourable reviews. He released five singles between '91 and '94, all minor hits though 'Feel So Real' came close to the UK 'twenty'. Pioneering appearances were made at venues/events such as Amnesia, Galactica and Rezerection in Scotland.
With the addition of Debbie Sharp they toured in America and Australia and performed for 50,000 at the Tokyo Dome. Other projects include: 'Dancing Divaz', 'Quake', 'Dejure' and various recording/producing activities including house label 'Propergood Records'.

Hamish Stuart - vocals, guitar
Matt Irvine - keyboard, vocals
Joe Breen - bass, vocals
Charlie Smith - drums, vocals, guitar
Davie Bachelor - vocals
Onnie McIntyre - ?
Ted McKenna - drums
Hamish Stuart led a band of this name around 1967 before putting it on hold to try his luck with Alan Gorrie (future mainstay of the Average White Band) in London with the Scots of St James. All did not work out and late '68 saw the Dream Police active again. A very adventurous band in the numbers they covered such as Joni Mitchell's 'Carrie' and Traffic's 'No Face, No Name, No number'. The band quickly became one of Scotland's bigger crowd pullers along with Chris McClure Section, The Poets, The Stoics, Tear Gas and The Bay City Rollers! They also made the usual forays to London in search of the big time including a spot at The Marquee.
Dream Police released three singles on Decca:
'I'll Be Home' / 'Living is Easy' (1970)
'Our Song' / 'Much too Much' (1970)
'I've Got No Choice' / 'What's the Cure for Happiness?' (1970)
Lack of chart success seems to have led members of the band to jump ship. Charlie Smith replaced Dougie Henderson in The Marmalade. Ted McKenna moved from 'Bubbles' to replace Charlie'. The end came when Hamish and Matt quit to form Berserk Crocodiles with Wullie Munro (drums) from Tear Gas and Frazer Watson (Trash) in late 1970/1971.
Charlie later resurfaced in The Marmalade and Blue (several times), Joe Breen was briefly in the '74/75 Marmalade, had a solo album out and is still writing. Hamish of course went on to fame with the Average White Band and later was in Paul McCartney's band 'Wings'. He had a solo album out in 2002 with a classy jazz blues late night club feel. Matt Irvine went into session work with Squeeze and Paul Young.
Info courtesy of: www.rockingscots.co.uk

King Lou (Louis Robinson) – vocals
Capital Q (Frank Allert) – vocals
Later also:
Spek (Hussain Yoosuf) - vocals (1994-1997)
DJ Luv aka LA Luv (Phillip Gayle) (1994-1997)
Originally a Canadian hip-hop duo from Toronto formed in 1988, they released their first single 'Wash Your Face in My Sink' in 1990, reaching #16 in the UK. They added Spek (Hussain Yoosuf) & DJ Luv aka LA Luv (Phillip Gayle) in 1994, returning to a duo in 1997.
Singles:
'Wash Your Face in My Sink' (1990) UK #16
'My Definition of a Boombastic Jazz Style' (1990) UK #13
'Ludi' (1991) UK #39
'Follow Me Not' (1991)
'Day in Day Out' (1994)
'California Dreamin' (1995)
'Float On' (1996)
'What Do You Want Ladies?' (1996)
'Sound Clash' (1996)
'Road of Many Signs' (2002)
'Breathe or Die' (2002)
'Unstoppable' (2002)
Albums:
'And Now the Legacy Begins' (1991) UK #18
'Subliminal Simulation' (1994)
'The Master Plan' (1996)
'A Decade of Hits 1988–1998' (1999)
'The Legacy Continues...' (2002)

Alan Patrick
Anderson William
Baldwin David
Baskerville Charles
Baughan David
Blunt Joe
Brent William
Brown Clyde
Bynoe Victor
Chandler George
Clark James
Cofie Joe
Danbridge Dan
Davis Billy
Ellis Jonah
Evans Tommy
Ferbee Willie
Fredericks Bill
Grant George
Green Dock
Hemmings Roy
Hendricks Bobby
Hobbs Elsbeary
Hughes Charlie
Jackson Tony
Jenkins Gene
John Keith
Johnson James
Kimber Reggie
King Ben E
Kitchings Grant
Lamarr Peter
Leake Butch
Leigh Jason
Lewis Billy
Lewis Ray
Lewis Rudy
Mann Butch
McPhatter Clyde
Millinder Jimmy
Moore Johnny
Oliver Jimmy
Pearson Gene
Pinkney Bill
Poindexter James
Price Louis
Sheppard Rick
Terry Johnny
Thomas Charlie
Thomas Don
Thrasher Andrew
Thrasher Gerhart
Thurston John
Turner Milton
Turney Rohan Delano
Van Dyke William
Williams Johnny Lee
This outfit were formed in May 1953 and first billed as 'Clyde McPhatter and The Drifters' with Clyde McPhatter, David Baughan, William Anderson, David Baldwin & James Johnson.
The Drifters history is long and chequered. As Billy Connolly once said "I've seen the Drifters 3 times and I've seen 12 different guys." (There have been over 53 people who can legitimately call themselves ex members of the Drifters.) Their story is an oft told one so I won't repeat it here, but in 60s UK they were probably one of the most covered bands and their chart performances suffered as a result. Some examples, "Sweets For My Sweet" was # 1 for The Searchers, "Please Stay" was a hit for The Cryin' Shames, "I'll Take You Home" was a top 50 hit for Cliff Bennett. In the UK their most fertile period was 1972 – 1976 when a combination of reissues of their Atlantic material and new songs written and produced by Roger Greenaway and Roger Cook scored 11 Top 40 entries.
The current (2007) line-up is Peter Lamarr, Rohan Delano Turney, Patrick Alan & Victor Bynoe.
Judy Murphy - vocals
'The Drumbeats' (formed by Charlie Friel) was a Scottish pseudonym adopted by an eight-piece show band from Lifford Donegal in Ireland, known throughout Britain as 'The Playboys'. They assumed this Drumbeats alter-ego when playing in Scotland because another band who went by the same name had toured the highlands some years previously and acquired a 'reputation'. The Drumbeats' singer, Judy Murphy, was a glamorous talented singer who knocked-out an emotionally intense version of 'The First Cut is The Deepest' by P.P. Arnold. On later tours they would maintain their own name.
Gregory Donaghey (front right) moved from 'The Drumbeats' to 'The Polka Dots' and on to 'The Cadets'.
A folk musician (perhaps originally from Cornwall) known to have played alongside, Hamish Imlach, Barbara Dickson, Aly Bain, Mike Whellans, & Rod Sinclair in the late sixties. He is believed to have gone off to Denmark with Rod Sinclair to perform as a duo.
If you can add any further information to this piece please contact me here

From Dublin (where else?) – this bearded Irish folk band with lead singer Ronnie Drew were formed in 1962 as "The Ronnie Drew Folk Group". Their music encapsulates Irishness better than any pint of Guinness ever could and in 1967 on their first hit (recorded in one take) 'Seven Drunken Nights', the band were only allowed to sing the first 5 as the last 2 nights were a little too graphic for 1967. They are still taking bookings.
If you can add any further information to this piece please contact me here
Duke were a five-piece band playing mostly covers and based on the west coast of Scotland, active from 1975 - 1979. They played at the Kinema fifteen times between 1976 and 1979.
Their line-up comprised: vocals, twin lead guitars, bass & drums and they sported "absurd Mud/Elvis style cat suits!
If you can add any further information to this piece please contact me here

Left to right - Tommy 'Tuck' Taylor, Ian Haddow, Jim Robertson, Colin Fairley and Ian Robertson
Jimmy Robertson - vocals and sax
Ian Robertson - bass Guitar
Tom (Tuck) Taylor - organ

Richard Ligman - drums
Colin Fairley - drums
Formerly The Ardennes
Based in the Levenmouth area they toured Scotland and supported most of the big groups of the 60's.
In 1970 Colin left to join The Chris McClure Section and had success with them before joining Beggars Opera.

If you can add any further information to this piece please contact me here
Info courtesy of: Ian Haddow & Martin Ligman

John Dummer - drums
Dave Kelly - vocal, guitar
Roger Pearce - guitar
Steve Rye - harp, vocals
Tony Walker - bass
Later:
Bob Hall - piano
John O'Leary - harp
Ian 'Thunder' Thompson - bass
Tony McPhee - guitar
Adrian Pietryga - guitar

Also:
Jo-Ann Kelly - vocal
Steve Miller - piano
Keith Tillman - bass
John Dummer was born on 19th November 1944 in Surbiton. He began drumming with a band at school and formed 'Lester Square And The GTs' in 1963 touring Britain and Germany. He then formed 'The John Dummer Blues Band' in London in the summer of 1967 (aka 'The John Dummer Famous Music Band' and 'John Dummer Oobleedooblee Band' and just 'John Dummer') releasing eight albums overall.
John later worked for MCA, then Electra as a Promotion Manager. Later he joined the doo-wop group 'Darts'.
Tony McPhee joined 'Groundhogs'.
Dave kelly joined 'The Blues band'
The Aynsley Dunbar Retaliation

Victor Brox - trumpet, keyboards, vocals
Aynsley Dunbar - drums
John Moorshead - guitar, vocals
Keith Tillman bass
Alex Dmochowski - bass
Tommy Eyre – keyboards
Albums:
'Aynsley Dunbar's Retaliation' (1968)
'Dr. Dunbar's Prescription' (1969)
'To Mum From Aynsley And The Boys' (1969)
'Remains To Be Heard' (1970)
'Blue Whale' (1970)
Singles:
'Warning/Cobwebs' (1967)
'Watch'n'Chain'/'Roamin' And Ramblin' (1967)
Liverpudlian Dunbar had played with The Mojos, John Mayall and Jeff Beck prior to forming his own blues-based band in 1967. An early version of the band comprised Dunbar, Peter Green, Jack Bruce and Rod Stewart recording a song called "Stone Crazy" for Blue Horizon but it was not issued at the time. It appeared several years later on "History Of British Blues" along with "Cobwebs", the flip of their first 45.
The early albums are fairly routine blues records. "Blue Whale" veered more towards progressive rock with lots of improvisation. It includes four long tracks written by the band's vocalist Paul Williams and a version of Frank Zappa's "Willie The Pimp". The best track is "It's Your Turn".
Later in the seventies he moved to America. First, joining Frank Zappa's The Mothers Of Invention, then subsequently moving into session work for David Bowie among others. In 1974 he filled the drummer slot in 'Journey', a San Franciscan band, and in 1979 fulfilled the same role for 'Jefferson Starship'.
Info from: The Tapestry of Delights - The Comprehensive Guide to British Music of the Beat, R&B, Psychedelic and Progressive Eras 1963-1976, Vernon Joynson ISBN 1 899855 04 1
Archie Duncan was a Scottish accordionist and member of 'Lomond Folk'.
If you can add any further information to this piece please contact me here
Simon Dupree and the Big Sound

Derek Shulman - vocals
Phil Shulman - vocals, saxophone, trumpet
Ray Shulman - guitar, violin, trumpet, vocals
Pete O'Flaherty - bass
Eric Hine - keyboards
Tony Ransley - drums
The three Shulman brothers, Derek (vocals), Phil (vocals, saxophone, trumpet), and Ray (guitar, violin, trumpet, vocals). first formed 'The Howling Wolves', then renamed themselves 'The Road Runners' with Pete O'Flaherty (bass), Eric Hine (keyboards), and Tony Ransley (drums), and played on their home turf, Portsmouth. (Not to be confused with The Road Runners from Liverpool).

After a couple of non UK chart singles they finally made it at the end of November 1967 (under their new name chosen by their manager) with the psychedelic, oriental flavoured 'Kites', peaking at #9. Ironically the band disliked it because it was so unrepresentative and the band didn't want to record it but changed their minds when they had the opportunity to record and produce it in September 1967 at the famous Abbey Road studios in London where only months earlier, The Beatles had completed the album Sgt Pepper. This afforded them the opportunity to use the obscure instruments that The Beatles had utilised on Pepper such as the mellotron, finger symbols, woodblocks and the strange wind effects.
Unsurprisingly, the next single 'For Whom The Bell Tolls' only reached #43 and despite their third, 'Broken Hearted Pirates', featuring Dudley Moore on piano they could not repeat the event.
Reginald Dwight played on a few sessions and came close to membership after a tour of Scotland in 1967 (for which he was paid the princely sum of £25 a week), however he decided to go it alone with a name change to 'Elton John'.
Six days after their first appearance at the ballroom on Sunday 31st March 1968 they went off to support Gene Pitney on his UK tour which also featured 'Amen Corner', & 'The Status Quo'. They have also played with The Walker Brothers and The Beach Boys and toured in Sweden, Germany, Belgium, Holland and all over the UK playing over 300 gigs a year.

They released one album during their time together 'Without Reservation' in 1967, recorded a second which was not released at the time and released compilation called 'Amen' in 1980, ten years after they split.

The Shulman brothers then formed progressive rock band 'Gentle Giant'.
Ray Durham played guitar with Tommy Makem in the early seventies.
If you can add any further information to this piece please contact me here
Norman Lawrence - vocals, harmonica
Ronnie White - guitar
Billy Logan - keyboards
Ian McNair - bass
Iain Lambert - drums
From: Mauchline / Cumnock / Dalmellington
Formed: 1969
Disbanded: 1971
Musical Style: Pop & R&B covers
They gigged everywhere supported everyone.
Manager - Jim Reddy from Catrine.
Roadie - Robert 'Miff' Smith - renowned singer & guitarist.
Info courtesy of: www.rockingscots.co.uk
If you can add any further information to this piece please contact me here

Members have included:
Rob Agerbeek - piano
Dick Bakker - banjo
Martin Beenen - drums
Chris Bender - double bass
Ton van Bergeijk - banjo, guitar, vocals
Bert Boeren - trombone
Henk Bosch van Drakestein - double bass
Adrie Braat - double bass
Bill Brant - trombone
Han Brink - drums
Wybe Buma - trumpet
Bob Dekker - drums
Kees van Dorsser - trumpet
Henry Frohwein - double bass
Otto Gobius - guitar
Marcel Hendricks - piano
Huub Janssen - drums
Dick Kaart - trombone
Ray Kaart - trumpet
Frits Kaatee - clarinet, baritone saxophone, soprano saxophone
George Kaatee - trombone
Bob Kaper (leader) - clarinet, alto saxophone, vocals
Dim Kesber - clarinet, soprano saxophone
Oscar Klein - cornet, trumpet
Wim Kolstee - trombone
Bert de Kort - cornet, vocals
Arie Ligthart - banjo, guitar
Louis de Lussanet - drums
Rod Mason - trumpet, sousaphone
Fred McMurray - piano
Arie Merkt - drums
Jan Morks - clarinet
Tony Nüsser - drums
Joost van Os - trumpet
Bob van Oven - double bass
Peter Schilperoort (leader) - clarinet, alto saxophone, baritone saxophone, tenor saxophone
Joop Schrier (leader) - piano
Koos Serierse - double bass
Chris Smildiger - double bass
Michael Varekamp - trumpet
Frans Vink Jr (leader) - piano
Andre Westendorp - drums, trumpet
Klaas Wit - trumpet, flugelhorn
Peter Ypma - drums
At the time of their ballroom appearance the line-up was:
Peter Schilperoort (leader) - clarinet, alto saxophone, baritone saxophone
Ray Kaart - trumpet
Dick Kaart - trombone
Arie Ligthart - banjo, guitar
Koos Serierse - double bass
Louis de Lussanet - drums
A popular saying goes: "There are two kinds of music, good music and bad music". For the true fan of good traditional jazz music the choice is simple, because there is only one Dutch Swing College Band.
The Dutch Swing College Band started out as an amateur-college combo on liberation day (1945, may 5th) and through the years it has grown into a world famous jazz ensemble that has toured all five continents to much acclaim. The DSC played a prominent role during the post-war period. At the time many youngsters fell under the spell of the original American music: jazz. The band, which has existed for more than sixty years, has given concerts all over the world and the sounds have been registered on practically all types of sound recordings since 1945. The band also appeared frequently on TV and in film productions. Through the years many big names in jazz music were backed by the DSC, from Sidney Bechet, Joe Venuti and Rita Reys to Teddy Wilson.
The expression "The Haque School" was born out of the big influence of the DSC on the Dutch jazz scene. Deservedly many jazz fans consider the DSC almost as an institution. Fortunately, the Dutch Swing College Band has never presented itself as a show or glitter orchestra. The musicians have always succeeded in capturing the public's attention with their excellent jazz performances. Cheap show tricks were absolutely out of the question.
In 1960, the DSC turned professional. Throughout the music's evolution and in spite of quite a number of personnel changes (and contrary to many imitators) the DSC remained the showpiece of Dutch traditional jazz music. Bob Kaper heads the current line-up, in succession to Frans Vink Jr (1945-'46), Joop Schrier (1955-'60) and Peter Schilperoort (1946-'55 and 1960-'90). From the very beginning the most striking characteristic of the band has always been its unique and recognizable sound. In other words, no recordings of American virtuosos were ever copied: the DSC created their own interpretations, arrangements or compositions. An entirely personal approach. The current line-up of the highly experienced band has proved that the old name Dutch Swing College Band still guarantees professional performances of traditional jazz music of international standard!
Herman Openneer/Nederlands Jazz Archief
Info courtesy of: www.dscband.nl
Liz Dyer is a folk singer who was married to Dave Goulder from 1969 to 1981 and together they recorded two albums for Argo in 1969 and 1971 - 'January Man' & 'The Raven & The Crow'.
Liz is still still singing in 2015. She is a regular at the old Derby Gaol Folk club (run by Keith Kendrick). She says she hasn't had a professional booking as a singer since the 1970s!
If you can add any further information to this piece please contact me here






5-piece Album Edinburgh Castle 4-piece Velocity Poster
Brian Henderson - vocals, keyboards
Alan Henderson - lead guitar
Andrew Henderson - bass guitar, backing vocals
Steven Ramsay - guitar, backing vocals
John Kerr - drums, backing vocals
The Dykeenies are a Scottish indie rock band from Cumbernauld near Glasgow, whose unusual name came from the dialogue of the fantasy film 'Willow' (where unusually tall people were referred to as "daikinis"). Their music has been described as "an arty but enthusiastic fusion of pop, rock, and electronic accents".
The three brothers Henderson formed the band with two friends in mid 2005 and before the year was out they had sold-out all 350 tickets for their first headline gig at the ABC2 Glasgow; been named 'Artist of the Month' in the DF Concerts 'Your Sound' competition at King Tut's Wah Wah Hut and had a song 'New Ideas' included in a compilation album called 'Have Yourself a Filthy Little Christmas'.
In July 2006 they played the T Break stage at the T in the Park festival and released their first single 'New Ideas'/'Will It Happen Tonight?' The 'Waiting for Go'/'Things You Cannot See'/'Feels Like Sleep'/'Dark Time' EP followed
Several prestigious tours and supports followed and they released three singles in 2007: a new recording of 'New Ideas', 'Clean Up Your Eyes' and 'Stitches' (though just failing to break into the top 50) and an EP, 'Live at the Apple Store, Glasgow'.
Their debut album, 'Nothing Means Everything' was released late the same year and they supported The Proclaimers at their sold-out Edinburgh Castle gig in Mid 2008 but with in six months lead guitarist Alan Henderson left the band in December 2008 due to "musical differences"
The remaining four-piece continues to tour, record and experiment with new influences and instrumentation.
A free download song 'Are You With Me Now?' was released through the band's website and MySpace followed by another single release 'Sounds of the City' in April 2009 along with some festival appearances including T in the Park once more.