Biogz
'C'
Here you will find some short biographies (biogz) of solo artists whose surname commences with this letter or bands with names commencing with this letter (omitting any commonly used prefix such as 'The').
Click on the name below or scroll down the page at your leisure.
Cadiz
Cado Belle
Forrie Cairns (& The Clansmen)
The Californians
Camera
Angus Cameron
Alex Campbell
The Ian Campbell Folk Group
Canute
Canyon
Capricorn
Steve Carlton
Ronnie Carroll
Carterbar
Cascada
The Casuals
Cat Violet
Causeway Folk
The Change
Don Charles
Tina Charles
Dick Charlesworth (and His City Gents)
The Chase
The Chemists
The Cherokees
The Chessmen
Chicken Shack
Chorda
Neil Christian (& The Crusaders)
Lou Christie
Cinnamon
Cirkus
The Citroens
Johnny Claes And His Clae Pigeons
Malcolm Clarke and the Crestas
The Clash
Cleo's Mood
Climax Chicago
The Clique
Clockwork Orange
Clouds
The Clutha
Cochise
Billy Collis & His Band / Billy Collis' Swingsters
Colosseum
Colour Blind
The Complete Stone Roses
The Concords
Festy Conlon
Billy Connolly
Contraband
The Controls
Copperfield
The Copycats
The Ed Corrie Concord Jazz band
The Corries
Elvis Costello & The Attractions
The Cotters
The Country Gospel Four
Wayne County & The Electric Chairs
Tina Cousins
The Coventry Automatics
Eddie Cox & The Woodchoppers
Ian Crawford & The Boomerangs
Jimmy Crawford And The Ravens
John Crawford Quartet
Crayons
Cream
Creation
Crisp
The Crofters
Sandra Cross
Bobby Crowe
Liz & Maggie Cruickshank
Curly
The Currie Brothers
Curved Air
The Cyclones
Nick Grieve - vocals
Keith More - guitar
Nelson McFarline - bass
Kenny Macdonald - keyboards
Tom Archibald - drums, vocals, harmonica
Rock band from Edinburgh, active 1979 - 1981?
Nick has also played with 'Panzer', 'Chasar', 'Limelight Robbery', 'Snakebite', 'Alden Bald' and currently 'Adrenalyn' from Musselburgh.
Keith has also played with the Michael Schenker Group and dated Leslie Ash.
If you can add any further information to this piece please contact me here.
Maggie Reilly - vocals
Stuart MacKillop - keyboards
Alan Darby - guitar
Gavin Hodgson - bass
Davy Roy - drums, percussion
Collin Tully - sax, flute
Stuart MacKillop asked Maggie Reilly to join his band 'Joe Cool' and in October 1974 they merged with 'Up' to produce a band often described as 'Scottish Soul' and were often favourably compared to 'The Average White Band'. Cado Belle released one eponymous album in autumn 1976 on the Anchor label and an EP in 1977 ('It's Over' / 'September' / 'Play It Once For Me' / 'Gimme Little Sign') but they were to split in 1979 when Gavin Hodgson left for Ireland and Stuart MacKillop went off to work with ABBA. At the same time, their label Anchor became bankrupt ...
Maggie turned to session work in numerous studio jobs, worked with the trio 'Riotous Assembly' [with jazz musicians Jimmy Mullen - guitar and the late Dick Morrissey - saxophone] and had considerable exposure with Mike Oldfield. She famously opted for a nominal one-off session fee of £500 for Oldfield's hit 'Moonlight Shadow' (1983) over worldwide royalties .. Oops! She also recorded a solo cover of the Rolling Stones' 'As Tears Go By' (1984) and contributed to many different projects with stars and legends such as Jack Bruce, Dave Gilmour, Mike Batt and George Harrison.
Guitarist Alan Darby has gone on to work with such luminaries as Eric Clapton, Van Morrison, Robert Palmer, Paul McCartney, Sting, Elton John, Bonnie Raitt, Ronan Keating, Burt Bacharach, Rod Stewart, Bryan Adams, Mark Knopfler, Westlife, Marti Pellow, Paul Young, Jon Anderson, and John Martyn. As well as producing his own solo album, he continues to work in film, television and notably for stage with the musical 'We Will Rock You'.
Founder member, saxophonist and flautist Colin Tully, went on to write the scores for Bill Forsyth's early films, 'That Sinking Feeling' and 'Gregory's Girl' and play on the Eurovision Song Contest winner in 1980, 'What's Another Year' sung by Johnny Logan (a number one hit in nine countries) and form the Celtic jazz group, 'Sensorium'.
Forrie Cairns ( & The Clansmen)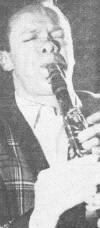 There were a number of fine clarinettists who emerged during the jazz boom of the fifties. One of the finest, and the very finest still active, is Forrie Cairns. He brings an energy and commitment to his playing which is admired by the young lions of Scottish jazz

Forrie started playing clarinet when he was 13 and joined his first jazz band when he went to university. A year later he joined Jim McHarg's Jazz Band which won an award for being Scotland's best. After forming his own band he joined the Clyde Valley Stompers and was one of the reasons they went to the top of the tree.
In 1960 he was named Best Clarinettist in a newspaper poll. In 1962 he formed the Clansmen with Fionna Duncan and moved to London where he later freelanced particularly with Bob Wallis and the Storeyville Jazzmen with whom he was associated over a 20 year period.
In the late 70's he moved to Switzerland while continuing to play with Bob and in the early 80's he took part in the first in of several Reunion concerts with the Clyde Valley Stompers.
In 1989 he joined the Piccadilly Six, one of Europe's best known professional jazz bands and has been one of the moving spirits behind the Scottish Jazz All Stars.
Info courtesy of: www.scottishjazzallstars.com
John O'Hara - lead vocals
Roger Clark - guitar, vocals
Peter Habberley - bass, vocals
Keith Evans - drums
Later:
Robert Trevis - drums
Mick Brookes - guitar, vocals
Geoff Parkes - vocals
Adrian Ingram - guitar
A close harmony group formed in Wolverhampton in May 1966 when Sheila Deni left 'The Black Diamonds' who acquired the label 'The UK's Beach Boys'. They travelled the length and breadth of the UK during the latter half of the sixties, unsurprisingly becoming very popular amongst American servicemen on USAF bases here, chalking-up many TV & radio appearances including one major package tour in 1967 with Jimi Hendrix, Cat Stevens, Englebert Humperdink and the Walker Brothers before they split in 1970.
Trivia - both drummers Evans & Trevis played drums standing up and when Evans left the band he later became a DJ.
Singles:
'Golden Apples'/'Little Ship With A Red Sail' (1967)
'Follow Me'/'What Love Can Do' (1967)
'Sunday Will Never Be The Same'/'Can't Get You Out Of My Mind' (1967)
'Congratulations'/'What Is Happening Baby' (1968)
'Out In The Sun (Hey-O)'/'The Sound' (1968)
'Mandy'/'The Cooks Of Cake & Kindness' (1969)
'Sad Old Songs'/'Weep No More' (1969)
'You've Got Your Troubles'/'Early Morning Sun' (1969)

Album as session singers:
'Anvil Flutes & Capricorn Voices' by 'The Mike Sammes Singers'
Born in around 1935 in Kirriemuir, Angus began classical violin lessons at the age of eight and was heavily influenced by his father, Will Cameron, who was one of three brothers who performed as 'The Cameron Men'. Angus won the 1952 Alyth Fiddle Festival (at the age of 17) and soon afterwards he also won the Scottish Fiddle Championship and began playing frequently on BBC radio and television.
As well as playing with his own Scottish Country Dance Band, he is no stranger to variety theatre and he has reintroduced the 'Angus Strathspey and Reel Society' which he conducted for more than 13 years. He is often credited with inspiring Yehudi Menuhin wit a love of Scottish fiddle music and he recorded the two solo albums above, playing his trademark Vincenzo Panormo violin made in 1637.
His array of awards include: The Golden Fiddle Award (1977).
His BSc in mathematics led to a professional career as a Maths teacher.


Pic courtesy of Charles Allen
Charles Allan - vocals
Alan Proudfoot - lead guitar
Frank Christiansen - rhythm guitar
Frank Mitchell - bass
Alan Courtney - drums
Camera were a 5-piece from Alloa, formed in 1966 who played the Kinema twice in 1971 before splitting that same year.
Charles emigrated to South Africa and joined a band there in 1974 called 'The Staccatos' who managed to have a #1 single there with a song called ''Cry To Me'. He's now semi-retired and living in Cheshire, playing in a duo called 'Slice The Ice' in the clubs of Northwest England.
Alex Campbell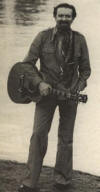 "Alex Campbell was the most important and influential folk singer of the folksong revival in Europe, admired, respected and loved by his fellow performers and his audiences. An outrageous, hard drinking, hard travelling, hard living man." - Allan Taylor.

"he was not a 'technical' folk singer, he sang from experience and with feeling." - The Guinness Book of Folk Music.

Alex Campbell was a Glaswegian folk singer, born circa 1925 and one of the grand old men of the Scottish folk revival. He learned his trade the hard way, busking on the streets of London & Paris. He sang and performed in many styles, traditional songs and his own compositions and is probably best known for the song 'Been On The Road Too Long'. He may have featured on more than one hundred albums, including 'Alex Campbell With His Friends' (1966) which included Sandy Denny, Johnny Silvo and Cliff Aungier. He died in 1987.


Lorna Campbell - vocal
Brian Clark - guitar & vocal (joined in 1963)
John Dunkerley - guitar, banjo, mandolin
Dave Phillips - guitar (left in 1963)
Dave Swarbrick - violin, mandolin (left in 1966)
Dave Pegg bass - guitar (joined in 1967)
Andy Smith - banjo, mandolin (joined in 1969)


The Ian Campbell Group are likely the most well known and respected folk music group to come out of Birmingham. Ian Campbell was born June 10, 1933 in Aberdeen, Scotland and his family moved to Birmingham in 1946. He formed the Clarion Skiffle Group in the mid 1950s along with his sister Lorna who was also the singer. They were later joined by guitarist Dave Phillips and banjo player Gordon McCulloch, and by 1958 were known as the Ian Campbell Four.

By 1960, McCulloch had been replaced by John Dunkerley and the group was also joined by violinist Dave Swarbrick (born April 5, 1941 in London). The group became well known on the local folk music scene and played regularly around Birmingham, often appearing at The Crown Pub on Station Street. It was there that they played on a live recording that was released as Ceilidh At The Crown in 1962. The following year, the group was signed to Transatlantic Records and released their first album entitled This Is The Ian Campbell Folk Group. At around this time, Dave Phillips left and was replaced by Brian Clark.

The Ian Campbell Group are likely the most well known and respected folk music group to come out of Birmingham. Ian Campbell was born June 10, 1933 in Aberdeen, Scotland and his family moved to Birmingham in 1946. He formed the Clarion Skiffle Group in the mid 1950s along with his sister Lorna who was also the singer. They were later joined by guitarist Dave Phillips and banjo player Gordon McCulloch, and by 1958 were known as the Ian Campbell Four.

The Ian Campbell Group soon established themselves as a highly proficient live act who became well known for their instrumental abilities as well as Ian Campbell's talent as a songwriter. Tours and television appearances followed, and in March of 1965 the group even managed to get a hit single with their rendition of Bob Dylan's The Times They Are A-Changin'. The group's major strength however, lay in their live performances where the line-up was often supplemented by top session musicians.

In 1966, Dave Swarbrick left to become a major player in the British folk scene and later joined the well known group Fairport Convention. Bass player Dave Pegg from the Birmingham group The Uglys joined the Ian Campbell Group in 1967 and a few years later would also leave to join Fairport Convention.

Despite many further personnel changes, the Ian Campbell Folk Group continued to tour and release records throughout the 1960s and 1970s although tragically, John Dunkerley died of Hodgkinsons disease in 1977 at only 35 years old. The group disbanded in the late 1970's but their status in folk music circles has continued to increase since then as one of the earliest significant British folk groups.

Note: Ian Campbell is also father to Ali and Robin Campbell of Birmingham's internationally famous reggae group UB40.

The Ian Campbell Folk Group 1960's Record Releases (highest UK chart position in brackets)

Singles:
The Sun Is Burning/The Crow On The Cradle 1964
Marilyn Monroe/The Bells Of Rhymney (Decca) 1964
Kelly From Killane/Boys of Wexford (Transatlantic) 1965
The Times They Are A-Changin'/Across The Hills (Transatlantic) March 1965
Come Kiss Me/The First Time I Ever Saw Your Face (Transatlantic) 1966
Guantanamera/Mary Anne (Transatlantic) 1966
One Eyed Reilly/Snow Is Falling (Transatlantic) 1966
Lover Let Me In/Private Harold Ham's (Big T) 1967
Break My Mind/Govan Cross Special 1969
Albums:
Ceilidh At The Crown 1962
This Is The Ian Campbell Folk Group (Transatlantic) 1963
Across The Hills (Transatlantic) 1964
Coaldust Ballads (Transatlantic) 1965
Contemporary Campbells (Transatlantic) 1966
Tam O'Shanter (Transatlantic) 1968
The Circle Game (Transatlantic) 1968
Ian Campbell With The Ian Campbell Folk Group And Dave Swarbrick (Music For Pleasure) 1969
Info courtesy of: www.brumbeat.net
Canute

Guitarist Canute Edwards was one of the original members of the popular, highly successful UK soul / jazz / funk band 'Linx' with David Grant, Bob Carter, Andy Duncan and Peter Martin and played on their first UK hit 'You're Lying' which peaked at #15 in September 1980 before the band reduced to a duo.

Then between 1983 and 1985 he then released three drum machine based pop-funk solo singles, simply as 'Canute', though they failed to trouble the charts, 'Turn It Up' (1983), 'Amazing Mind' (1984) and 'No Looking Back' (1985).
Robbie Gray - lead vocal, harmonica
Band from Kilmarnock around 1974.
Robbie went on to join The Dead End Kids
If you can add any further information to this piece please contact me here.
Capricorn were the later incarnation of 'Sweet Blindness'. Please click to read a biography of 'Sweet Blindness'.
If you can add any further information to this piece please contact me here.




RCA recording artist Steve Carlton released two singles in 1986, the same year he performed at the ballroom, 'Easy' / 'Back to Square One' and 'Keep on Walking' / 'Heart of the Matter'.
If you can add any further information to this piece please contact me here.

Tracey Carmen (perhaps aka Tracey Karmen?) released a single 'Rescue Me' in 1986.
She may be a member of 'Yolanta Sy' and/or the artiste featured on 'Happiness Happening' by 'Lange'.
If you can add any further information to this piece please contact me here.

Ronnie Carroll's chart career coincided with the formative years of rock and roll although his singing was still very much set in the style of a traditional crooner. His career had begun in his home city where he gained a reputation for his ability to emulate black American singers of the day- notably Nat 'King' Cole. He would apply black make up to gain a credible visual effect much in the way that the then popular 'Black & White Minstrels' did on TV at around that time. It was certainly this that gained him the nickname 'The Minstrel'. These beginnings are undoubtedly seen today as bizarre, but even in the late 1950s it was an unusual start. Despite this he was recognised as having an exceptional singing voice in his own right and found it relatively easy to find work in the variety theatre. It was on one such show that he met and fell in love with his first wife, singer Millicent Martin. It was shortly after they were married that she became familiar to UK TV audiences through her weekly appearances on the 'That Was The Week That Was' TV show. As a result of the couple's commitment to work they settled at this time in north west London.
Although somehow never quite breaking through into the very top flight of British singers, Ronnie Carroll's output on disc was well enough received. He was chosen as the singer for Britain's entry in the Eurovision song contest in 1962 and with 'Ring-A-Ding Girl' achieved a creditable fourth place. This success was followed by two top10 hits during 1962 and 1963, but unfortunately a lack of good material meant that he could not sustain a chart presence. By 1965 he had gone two years without even a minor hit and his marriage had broken down leading to a separation.
Ronnie Carroll never managed to kick start his chart career again and by the end of the decade even his TV appearances had become few and far between. During the early 1970s he abandoned his singing career and undertook a disastrous business venture in the Winward Isles. Although he eventually returned to London, he has not attempted to perform regularly again, but has subsequently used his knowledge of the entertainment business in a management capacity.
Info courtesy of: www.45-rpm.org.uk
Jimmy Powells - mandolin
Gerard Dott - clarinet
Graham Blamire - double bass
?
An Edinburgh based four-piece harmony folk group including guitars, double dass, mandolin, banjo, concertina, penny whistle and later clarinet of all things when Gerard Dott joined. Gerard had just spent a year in America playing with the Incredible String Band. A trained clarinet player with a jazz background, Gerard had previously played with their double bass player and bought a Gibson banjo in a pawn shop in America and basically figured it all out in a couple of months!!
He also picked up Jimmy's mandolin and with the scale worked out in two minutes, proceeded to play harmony mandolin when they did Lara's Theme in their commercial gigs.
They practiced long and hard often spending four or five hours on the vocals of one song. Double Bassist Graham Blamire (who started the band) had endless energy and would sit up into the early hours writing out their harmonies. The end result was two and a half years of gigs all over Scotland (part-time) including memorable weekends to The Isle of Skye.

They performed for a week on Radio Scotland on Alistair McDonald's show but the band broke up before the production of a record.
Info courtesy of: http://www.jimmypowells.co.uk/biog.htm
Natalie Horler
A singer & dancer, German/British born Cascada was born Natalie Horler in Bonn, Germany on 23rd September 1981 and is of English descent.
Cascada's first single 'Miracle' was released in Germany in March 2004. It would go on to be a success in that country and consequently grab the attention of Robbins Entertainment, the American label responsible for breaking European club and rhythmic artists like DJ Sammy, Lasgo, Ian Van Dahl, Narcotic Thrust and D.H.T. onto the US pop market.
Cascada would go on to release three more singles in Germany: 'Bad Boy', 'Everytime We Touch', and a cover of the 1992 Roxette song 'How Do You Do!'
Cascada's single, 'Every Time We Touch' from the debut album of the same name features her dramatic and passionate vocals married with the musical backing of DJ/producers, Manuel Reuter (DJ Manian) and Yann (Yanou). Scottish vocalist Maggie Reilly originally sang it and they've kept the chorus but changed the verses.
The album, features covers of Savage Garden's 'Truly Madly Deeply' and Kim Wilde's new wave nugget 'Kids In America'.
Cascada has been busy touring America as well as Austria, Ireland and Germany.
Info from: www.cascada-music.de
Malcolm Cook - vocals
Donnie Macleod - guitar
Andy Sinclair - keyboards
Michael Yellop
Richard Begg
The Casuals were based in Wick and were noted for having no country & western in their set.
Andy Sinclair also played with 'The Rhythm Four', 'Impact' & 'Them and Us'.
(They should not be confused with another band of 'Casuals' from the same era, who plied much of their trade in Milan.)
If you can add any further information to this piece please contact me here.
Roy Clark - guitar, vocals
Ronnie Glen - keyboards
Charlie Dyer - bass
Hamish Miller - drums
Later:
Jim Marshall - guitar, vocals
Formed in Falkirk, Scotland in 1970 by Ronnie Glen & Roy Clark (ex 'Alex Hamilton & The Blue Sabres') and Hamish Miller & Charlie Dyer (ex 'Friendship'). They played a series of open-air gigs in Callendar Park in Falkirk in the summer of 1970, after which Jim Marshall (guitar & vocals, ex 'Manuela & The Dops') joined. Charlie Dyer later formed 'Thrush', the last ever band to play at the Glasgow Apollo.
Info courtesy of: www.falkirkmusicscene.co.uk
Hugh O'Donnel - lead vocals
Archie Todd - guitar
Jimmy Dunn - accordian
Lindsey Porteous - jews harp, bohdran, mouth bow
Mark Milligan - bohdran
Later also:
Jack Beck - vocals. guitar
Causeway Folk were unsurprisingly, a Scottish folk group, from Newmills in Fife active from around 71/72 until 1974/5 when all but Hugh and Archie would form fairly successful and well travelled local folk outfit 'Heritage'.
My thanks to Jim Gibson for much of the above information.
If you can add any further information to this piece please contact me here.


Image courtesy of
Brian Nobile & Watty Robertson.

1971 Line-up (l-r): John Hearne / Andy Grossart / John Malcolm / Duncan Brown / Colin Paterson.
Image courtesy of
Andy Grossart.
Personnel included:
1st line-up:
Watty Robertson - lead guitar
Alfie Murray - bass
Jack Greig - drums
Dave Graham - keyboards
Jim Scott - vocals
Dougie Stronge - vocals
2nd line-up:
Watty Robertson - lead guitar
Andy Grossart - bass, vocals (1971-73)
John Hearne - keyboards, vocals
Colin Paterson - drums, vocals
John Malcolm - vocals
Also:
Jack Crawford - alto sax
Jack Marshall - tenor sax
Eddie Martin - trumpet
Alan Jordan - vocals
Duncan Brown - guitar
Dave Valentine - piano
Bobby Robertson - keyboards
Stuart Tosh - drums
John Nicol - drums
Tam Annan - drums

The Change evolved from the ashes of The KB Bands and The Dollyrockers and were often resident at the ballroom (playing some 394 times between 1969 & 1973). The band's name was changed to 'Air' in July 1973, and again to 'Dillinger' in April 1974 when they signed a record deal and subsequently toured Australia, New Zealand, Singapore, and the Far East & Germany. The band had two completely different line-ups with the exception of Watty Robertson who also had spells with Bobby Dene & The Dynamos, The Red Hawks, The Jim Brown Showband & The KB Bands. He formed 'Paris' in 1973 and won 'The Best Band in Scotland' title in a Daily Record competition in 1975.
John Malcolm had a solo career under the name Joey Valentine and Dave Valentine had a major record deal with his band 'RAF' while Stuart Tosh went on to join 'Pilot' then '10cc'. John Nicol later played with 'Cafe Jacques'.
Andy Grossart moved to London and played or recorded for artists as varied as 'The Supremes', 'Tina Turner', 'Jerry Lee Lewis', 'Lonnie Donegan' & 'Roxy Music' through to Roy Castle and Tommy Cooper. He wrote the theme for the 'Record Breakers' TV series along with Roy and toured and travelled with him up until Roy's death. He lives in Baltimore, USA and is a regular member of 'The Tornados' and has also been with 'The Manfreds'.
In 2009/10 Dougie Stronge went on to form a 5-piece local covers band (60s to present) called 'The Kinemas' after the ballroom of course! Find them here: http://www.myspace.com/thekinemas & here: http://www.facebook.com/pages/The-Kinemas/151424641574823
Other members re-emerged as covers band 'Loose change'.


'Loose Change'
(I'm much indebted to Watty Robertson, Andy Grossart & David Graham for much of the information above.)

Born Walter Stanley Scuffham (aka Don Bennett) in England on 10th December 1933, his first recording was the single "Paintbox Lover" (1961) produced by George Martin. Later he joined Joe Meek's stable of acts at Decca, adopting his stage name at Joe's suggestion. His only UK chart appearance came in 1962 with 'Walk with Me My Angel' at No 39. A cover version of 'The Hermit of Misty Mountain' and 'It's My Way of Loving You' failed to repeat their predecessor's success.
1963's 'Angel of Love' was banned by the BBC because of the lyric - "Everyone has an angel of love, Way up in the heavens above". Nowadays such a decision would result in stratospheric sales - not so however, in the early 60s, and his career was badly damaged. (How times have changed!).
Subsequent releases bombed, Meek and Charles left Decca and eventually Charles retired after more chart disappointments. Music's loss was however the used car business's gain and he wrote a successful book called 'How to Buy a Used Car (And Save Money)'. He died on the 4th of December 2005 aged 71.
Joe Meek is quoted as having said to Charles - "You are my only legit artist".
Renowned as the little girl with the big piercing voice, Tina Charles was born 10th March 1954 and she attended the Coroner Academy of Arts and Drama.
In 1969 at the age of 15 Tina recorded three singles, including 'Good To Be Alive' featuring a young, unknown backing vocalist called Reginald Dwight (Elton John). She also had a six-week spot on 'The Two Ronnies', singing covers. Regular theatre and stage work complemented more high profile appearances with such as Englebert Humperdink, Tom Jones and Gilbert O'Sullivan.
In the early seventies she joined a cover versions band called 'Northern Lights' and worked with 'Kilburn & The High Roads' (Ian Dury & The Blockheads). She sang backing vocals on the UK chart No 1 - 'Make Me Smile (Come Up And See Me)' by Steve Harley and Cockney Rebel, and on the '5000 Volts' top ten hit 'I'm On Fire', both in 1975. As it turned out, her own fame was just around the next corner.
In early 1976 she was introduced to and sang for the well known producer, Biddu, resulting in a CBS deal and the UK chart No1 and worldwide 26 million seller, 'I Love To Love (But My Baby Loves To Dance)' with which she toured the world. In the following two years she released six other singles including 'Dance Little Lady Dance' and 'Dr Love' (both UK chart top ten hits) and an album 'Heart 'N' Soul' which peaked at No 35 in 1977.
The birth of her son caused a career change away from touring to more studio work. A few years later a return to recording produced disappointing results, however 'I Love To Love' was remixed in 1986 and became a top ten hit in many European countries including fourteen weeks at No 2 in France.

Ghoulz (2006)
Dick Charlesworth and His City Gents
Richard Anthony (Dick) Charlesworth was a highly respected self-taught trad-jazz clarinettist from Sheffield and leader of the City Gents 9who wore bowler hats and black pin-striped jackets).
As a teenager, he bought his first clarinet with the proceeds from selling his bicycle and fishing rods! He formed his first group in 1956 (aged just 24), winning the south London jazz band championship 12 months later! They became known as his 'City Gents' in 1959 and played the ballroom on Friday 4th May 1962.
They worked constantly in the UK and Europe and appeared frequently on TV (The Morecambe & Wise Show and and Sunday Night at the London Palladium) & radio. Dick split the band up in 1964
He later formed a management company based around 'The Graham Bond Organisation' before taking a position as an onboard bandleader for P&O for many years, then moving to Spain to run a music bar and ultimately returning to the UK in 1982 and reformed The City Gents.
He died April 15th 2008 aged 72.

Jim Slaven - vocals
John Pettigrew - guitar
John Boyd - bass, vocals
Ernie ? - - bass, vocals
Jim McWhinnie - keyboards
George ? - drums
Pop band from Saltcoats in the mid 60s to mid 80s. Their style turned heavier in their later days.
If you can add any further information to this piece please contact me here.

Johnny Benn - vocals
Sam James - lead guitar
Dave Betts - rhythm guitar
Wayne Jones - bass
Matt Albon – drums
Bristol indie guitar rock quintet 'The Chemists' take their name form the fact that Johnny & Sam shared a flat (where they rehearsed) above a Chemists shop and became friendly with the owners. Wherever they are on tour they always try to keep in touch with the results of their hometown football team Bristol Rovers. Sam knew Wayne from College, Matt answered a local newspaper advert they placed for a drummer and Matt introduced Dave who is from York.
Although many tag their niche as indie guitar rock, they find that too limiting and prefer to cite influences such as 'Queens of the Stone Age', 'The Pixies', 'The Police' and 'Doves'.
Their Kinema appearance is part of this year's two-month tour with The Music (October) and Feeder (November), having already played with The Bluetones, The Crimea and The Delays.
Their current single 'Something for the Weekend' / 'Tazmanian Devil' will be followed by 'Radio Booth' in December and both precede the release of their debut album in 2009.
Trivia:
When Wayne's not playing his bass, his day job involves uplifting cadavers!

John Kirby - vocals
Terry Stokes lead guitar
David Bower - rhythm guitar
Mike Sweeney - bass
Mike Ibbetson - drums
Jim Green - drums
Formed in 1962 in Leeds, The Cherokees were a 5 piece band from Leeds featuring John Kirby on vocals. Following their debut single on Decca they moved to Columbia where they scored a number 33 hit 'Seven Daffodils' / 'Are You Back In My World Now' in 1964 which they were unable to follow up with any of their three subsequent singles for Colombia between 1964 and 1966 despite backing by Mickie most, tours of Hamburg and an appearance in a comedy film with Terry Thomas called "You Must Be Joking"
Acouple of years later they later changed their name to 'New York Public Library', covering The Rascals' 'I Ain't Gonna Eat Out My Heart Anymore' and The Doors' 'Love me Two Times'.
They split in 1975.


The Chessmen (signed by John Kyle)
Roddy Mill - vocals, rhythm guitar, piano
John Kyle - lead guitar, vocals
Johnny Martin - bass, vocals
David Splitt - drums
Bobby Berwick - tenor saxophone, flute
Jackie (Big Jake) Marshall - baritone saxophone, alto saxophone, clarinet, piano, accordion
Arthur Owen - bass
Formed in Fife around 1963, with a traditional two guitar, bass & drums line-up, a year later they added their two wind instrumentalists to 'flesh-out their potential repertoire. This semi-professional outfit had a Saturday afternoon residency at the Raith Ballroom in Kirkcaldy. They were active throughout the first half of the sixties and beyond.
Arthur also played with Argus & Mike Satan & The Hellcats & The Nameless Ones & Curly
I'm much indebted to Bill Nisbet who provided this information from a copy of 'Scottish Sounds'and to Alan Kyle for the photograph.
Stan Webb - guitar, vocal
Andy Silvester - bass
Dave Bidwell - drums
Christine Perfect (McVie) - vocal, piano
Paul Raymond - piano, organ
Chicken Shack evolved from a Stourbridge based band called 'Sounds Of Blue' who were performing in the West Midlands area by early 1964. The original members included singer and pianist Christine Perfect, bass guitarist Andy Sylvester, guitarist Stan Webb, and saxophonist Chris Wood.

Talented guitarist Stan Webb is regarded by many as one of the great un-sung heroes of British blues music. He was born in London on February 3, 1946 and at a young age moved to Kidderminster with his parents. During the 1950s, he started playing guitar in local skiffle bands and eventually formed his first group called 'The Blue Four'. By this time, Webb was heavily influenced by American blues and R&B music and later formed Sounds Of Blue.

Christine Perfect (born July 12, 1943) was from Bearwood, Birmingham and coming from a musical family, she learned to play piano at an early age and was also a talented singer. She later attended Moseley College of Art where she played in a group called 'The Bobcats' which later became 'The Rockin' Berries'. After leaving this group, Christine Perfect formed a blues duo with well known local performer Spencer Davis and they became regulars on the Birmingham blues circuit, often appearing at the Golden Eagle pub on Hill Street (see The Spencer Davis Group). By 1964, she had joined 'Sounds Of Blue' and remained with them until 1965 when they changed their name to 'Chicken Shack' and headed over to Germany for an extended engagement at Hamburg's famous Star Club where many British acts, including The Beatles, had got their start.

Another early member of the band was saxophone player Chris Wood who was also from the West Midlands and lived in Cradley Heath. He attended Stourbridge Art College in 1963 and learned to play the flute before later graduating to saxophone. By March 1964, he was performing with 'Sounds Of Blue' although he left the following year before they went over to Germany as 'Chicken Shack'. Chris Wood then joined 'The Kansas City Seven' and later became a founding member of 'Traffic'.

In 1967, 'Chicken Shack' had returned from Germany and Christine Perfect re-joined the line-up with the group playing throughout the West Midlands and most often at the Seven Stars Blues Club in Stourbridge. There were various drummers during this period before Dave Bidwell from London joined the band. The combination of Stan Webb's bluesy guitar virtuoso and Christine Perfect's emotionally charged vocal gained 'Chicken Shack' many followers and they soon caught the attention of London producer Mike Vernon who operated his own Blue Horizon record label. Vernon signed the group to a contract and their first album entitled 'Forty Blue Fingers Freshly Packed And Ready To Serve' was released to critical acclaim in 1968.


'Chicken Shack' also toured the U.K. in 1967 along with labelmates Fleetwood Mac whose bass guitarist John McVie struck up a friendship with Christine Perfect. The pair kept in touch after the tour and a long-distance relationship developed. In September 1968, 'Chicken Shack' performed for the first of several times at the influential "Mothers" club in Birmingham.

During the next year, 'Chicken Shack' put out a few singles and a second album entitled 'OK Ken?' but it was not until the release of the Etta James cover 'I'd Rather Go Blind' in 1969 that the band had their first chart success. The record featured a lead vocal by Christine Perfect and won the group many admirers. By this time, Fleetwood Mac was enjoying much chart success. After they returned from an American tour, John McVie proposed to Christine and she accepted after deciding to leave 'Chicken Shack' to become a housewife. Ironically she had just been voted best female vocalist for 1969 by the NME reader's poll, but her "retirement" from music was not to last long.

Paul Raymond from the group 'Plastic Penny' was chosen as Christine Perfect's replacement and another 'Chicken Shack' single 'Tears In The Wind' made the charts in September 1969. The next few 'Chicken Shack' albums met with less interest and in 1970 Stan Webb had a falling-out with Mike Vernon which resulted in the group being dropped by their record label. There were also disagreements within the group which resulted in the departure of Dave Bidwell and Paul Raymond who both left to join the famous London blues outfit 'Savoy Brown'. Undaunted, Stan Webb continued with a new line-up which included bass guitarist John Glassock from 'Jethro Tull' and Paul Hancox on drums but by the mid 1970's and after various other personnel changes, 'Chicken Shack' finally disbanded. Since that time, the group's 1960's recorded legacy has attracted the interest of many British blues fans.

Christine Perfect (now known as Christine McVie) went on to become a pivotal member of her husband's group 'Fleetwood Mac' in 1970 whom she joined after the departure of their brilliant guitarist and founding member Peter Green. That band achieved massive and worldwide success during the 1970's, particularly in the U.S.A. where they continue to maintain a huge following.

Stan Webb remains a much respected guitarist whose contribution to early British blues music continues to gain recognition. He still occasionally performs today as both a solo act and also sometimes with various new line-ups of 'Chicken Shack'.

Singles:
It's Okay With Me Baby/When My Left Eye Jumps (1967)
Worried About My Woman/Six Nights In Seven (1968)
When The Train Comes Back/Hey Baby (1968)
I'd Rather Go Blind/Night Life (1969)
Tears In The Wind/Things You Put Me Through (1969)
Albums:
Forty Blue Fingers Freshly Packed And Ready To Serve (1968)
O.K. Ken (1969)
100 Ton Chicken (1969)
Info from www.brumbeat.net
John Croall - lead vocal
A folk quartet from Edinburgh. In 1971 they dropped the "Cleich" and were known simply as Chorda. Lead singer John Croall later helped form Jock Tamson's Bairns.
Chorda Cleich came 3rd in the 1971 Scottish Folk Group Annual Championship (the dream child of Bill Houston and Watt Nicoll which was never repeated). There were an astonishing eighteen heats, with semi finals being held in Glasgow and Dundee, and the grand final in the Usher Hall Edinburgh, with The Corries as guest artists. All proceeds went to the Scottish Council for the Care of Spastics. The winners of the Championship were The JSD Band, whose prize was an album deal and contract with EMI.
Chorda Cleich & the other six finalists received six-month contracts and were featured on an LP 'Folk Philosophy' performing the following songs: 'Until it's Time for You To Go' (Buffy St Marie) & 'Three Score and Ten' (trad).
Info courtesy of: www.nigelgatherer.com
Neil Christian (& The Crusaders)

Most likely line-up for the ballroom gig in October 1966 was probably:
Neil Christian (Chris Tidmarsh) - vocals
Ritchie Blackmore - lead guitar
Avid Andersen - bass
Tony Marsh - keyboards
Tornado Evans - drums
Other line-ups included:
Jimmy Page - lead guitar
Jumbo Spicer - bass
Paul Brett - lead guitar
Matt Smith - keyboards
Albert Lee - lead guitar
Phil McPill - lead guitar
Mick Abrahams - lead guitar
Dave Cakebread - bass
Stan Thomas - baritone saxophone
Graham Hill - drums
Alex Dmchowski - bass
Graham Waller - keyboards
Bernie Hetherington - baritone saxophone
Carlo Little - drums
Tony Dangerfield - bass
Rick Brown - bass
Nicky Hopkins - keyboards
Born in London, Neil (real name Christopher Tidmarsh) moved to Basildon , Essex where he started his first band. Over the years his backing group included Jimmy Page, Albert Lee. Mick Abrahams and Ritchie Blackmore, all of whom went on to greater fame than Christian himself ever achieved.
He recorded on Columbia from 1962 to 1964 with no success and only struck lucky on Strike – a new label with ex 'Hedgehoppers Anonymous' singer Mick Dallon at the helm. He also had some success in Germany, but after 1966 he had no luck in the UK.

Lou was born Lugee Alfredo Giovanni Sacco in Glen Willard, Pennsylvania in 1943. He co-wrote his first American hit "The Gypsy Cried" when he was 19, but what was unusual was his writing partner was classically trained pianist Twyla Herbert who was Lou's senior by 22 years.
Whatever the age gap, the partnership worked well scoring a further American hit with "Two Faces Have I" and then there was a three year gap between hits then "Lightning Strikes" hit # 1 in the USA and gave him his chart debut in Britain.
His UK follow up "Rhapsody In The Rain" suffered from lack of airplay (and accusations of being sexually explicit) and stopped short of the top 30, but Lou continued making good music and almost made the top spot in 1969 with 'I'm Gonna Make You Mine' but was denied by Bobbie Gentry and 'I'll Never Fall In Love Again'. Still a popular live act, his web page shows he still has bookings coming in.
Bubblegum-pop band who released a single 'Oh Elaina (Black Sheep of my Mind) in 1972.
If you can add any further information to this piece please contact me here.







Band Cirkus One (front) Circus One (back) Future Shock Cirkus Two III - Pantomyme
1973 1977 The Global Cut 1994 1998
Paul Robson - vocals
Dog - guitars
Derek G Miller - keyboards
John Taylor - bass
Stu McDade - drums, percussion, backing vocals

Alan Roadhouse - vocals, saxophone, flute

Respected symphonic Geordie prog-rockers Cirkus were formed from bands called Moonhead and Lucas Tyson. They recorded their debut self-financed album 'Cirkus One' in 1973 and pressed only 1000 copies, hence it's scarcity and value to collectors.

Vocalist Paul Robson left the group in 1975 to be replaced by Alan Roadhouse from 'Halfbreed'. They are most unusual in that their principle song writer was their drummer, McDade.

Cirkus then released the soundtrack to a musical theatre production in 1977 called 'Future Shock' though they did not write the lighter-flavoured material.

They split in the early 1980s, then a new line-up including only Miller from the original band was formed and 'Cirkus Two - The Global Cut' was released in 1994 followed by the return of Stu McDade and 'Cirkus III - Pantomyme' in 1998 with flautist Alan Roadhouse.
(This 'Cirkus' who played at the Ballroom in 1974 is not to be confused with the Glasgow band of a similar era who did not commence live performance until 1976).

John MacPherson - vocals
Johnny Gammack - lead guitar
George Nisbet - Rhythm Guitar
Bobby Whiteford - bass
Jimmy Munro - drums
Covers band from Alloa three of whom became 'Harry Wragg' after 1970. (John, Johnny & Jimmy).
Thanks to Ann & Jim Munro from https://www.facebook.com/groups/STIRLINGSHIREMUSICSCENE50s70s/
Johnny Claes And His Clae Pigeons

Johnnie Claes was born in London in 1916, his mother was Scottish and his father came from Belgium. From an early age he and his mother travelled extensively and his schooling ranged from Brussels to the South of France, Italy, London and on to the Lord William's Grammar School in Oxford. Whilst not an outstanding scholar he was a good rugby player, a keen swimmer and always popular amongst his classmates. It was during his final terms at Oxford that he bought his first trumpet and with little musical background began the challenging task of mastering the instrument. Master it he did, sufficiently well to be able to play as a semi-pro around London during his time at university.

Whilst playing in the band at the Tufnell Park Palais he was spotted by Billy Mason and invited to join his band at the 'De Cabin' night spot in Shaftsbury Avenue. This turned out to be a rather unfortunate move, the club closed within three weeks and Johnnie did not get paid. His first professional engagement turned out to be somewhat of a disaster.

Undeterred he joined Victor Collins at the Nest in the West End, long hours midnight to 5-30am, seven days a week, all for the sum of £4.00. However the atmosphere at the 'Nest' was terrific, visiting coloured artists and musicians gathered there after hours and young Johnnie Claes was learning fast and associating with many of the greats including The Mills Brothers, Jimmie Lunceford, Benny Carter, Fats Waller and Valaida.

Buck Washington of Buck and Bubbles fame, who also played trumpet and piano was able to guide Johnnie along the righteous jazz path. Swing music was not yet in vogue in England at that time and often attempts to play 'hot' were rebuffed. However this was not the case at the 'Nest' and with the introduction of trombonist George Chisholm the band improved greatly backing the all-coloured cabaret artists. The Nest became the 'Hot Centre' attracting an ever increasing clientele.

Having heard Johnnie Claes play at the Nest cabaret star the delightful dusky vocalist / trumpet player Valaida invited him to join her band for an engagement at the Tabaris Dance Hall in the Hague. The band also included Derek Neville, Reg Dare on reeds and Gunn Findley quoted to be a phenomenal boogie-woogie pianist and arranger. The band was highly acclaimed by the Dutch audiences as they appreciated jazz to a greater degree than many did in this country. The show moved on to Zurich to perform at the Café Shilporte where once again the audience approval was highly responsive. The band returned to London and recorded for the Columbia label before Valaida returned to the States and the band's contract terminated.

Earlier Johnnie had met Coleman Hawkins who was now fronting an out-and-out swing group in Holland. When invited to do so he had no hesitation in joining the 'Hawk' at the Mephisto Negro Palace in Rotterdam. Johnnie Claes was indebted for the experience the Hawkins experience gave him; it was the start of a lengthy spell of playing with top continental bands throughout Europe.

But there were bad times ahead and as high standard swinging engagements became scarcer and as Johnnie would not readily accept a reduced standard of remuneration, he found himself at a low ebb, roughing it and almost penniless.

He joined a band in Switzerland but they only played sugary commercial dance music which was not really his scene. However his fortune did change in the September of 1938 when he joined the Dutch tenor saxist Johnny Fresco who was leading a band at the Tabaris Dance Hall. Johnnie Claes was once again happy to be part of the swing scene on the continent. Incidentally, featured with the band was Max Geldray, the Dutch jazz harmonica player who later was to play a part in the Goon Show along with the Ray Ellington Quartet.

Within a year, Europe was in turmoil, borders closed and the threat of war was on the horizon. The future seemed very uncertain and thus reluctantly Johnnie listened to his father's advice that he should abandon music and join one of his father's companies in Belgium. Starting at the bottom as a trainee crane driver, he was soon operating the sixteen ton monster without his workmates knowing he was the boss's son.

But the draw of music was too great and soon Johnnie Claes was playing at weekends and occasionally on one night stands with Jack Kluger's Band. This was one of Belgium's top broadcasting and recording bands who were chosen to play opposite the Jimmy Lunceford Orchestra at the Zurich Exhibition.

Late 1939 Johnnie was set to go on a six week vacation to New York and he arrived in London to collect his U.S. visa, only to find that Germany had invaded Poland and consequently all visas were cancelled. He stayed for a month in London but was forced to abandon his trip to America and return to Brussels once again to work in one of his father's factories. He returned to England on a business trip during March 1940 where he was forced to remain as the Nazi forces had invaded the Low Countries.

Returning to his first love, the music scene, he played with various pick-up groups at the Boogie-Woogie Club in Denman Street before joining Teddy Joyce and His Band. Billed on the variety hall circuit as the 'Canadian Stick of Dynamite' the Joyce band included future prominent musicians Duncan Whyte, Reg Dare and Bobby Midgely. When Teddy Joyce died suddenly in February 1941 Johnny returned to London

Johnnie was immediately approached by club owner Jack Leon of the Beach Underground in Wardour Street to form a swing band that could also play for dancing. Grabbing the chance to form his own band, an achievement he had eagerly longed for, he gathered around him musicians of high standing. The eventual line-up of the Clae Pigeons included Reg Dare, Spike Hornett on reeds, Rube Stoloff on trombone, Charlie Short on bass, Carlo Krahmer on drums, Art Thompson on piano, plus the addition of West Indian trumpet virtuoso Dave Wilkins. The band was sensational and attracted much attention from other fellow musicians who came to hear the band. So great was their interest that Johnnie was forced to instigate a strict rule that no visiting musician be allowed to 'sit-in' with his band.

Having heard a young jazz-style vocalist Benny Lee singing at Glasgow's Piccadilly Club Johnnie had no hesitation in sending for him to join the band. By the end of April 1941 the Melody Maker was acclaiming the band to be 'the best English swing group ever'. Besieged by offers to take his band into other night-spots Johnnie decided to accept an offer from the management of a new restaurant The Montparnasse in Piccadilly Circus. This move necessitated a four sax line-up and saw the introduction of Harry Hayes and Aubrey Franks into the fold. The Montparnasse, like the Beach, soon became the rendezvous for musicians to gather in order to listen to the Claes Band.

Earlier in his career Johnnie Claes had taken a lesson or two from fellow bandleader Nat Gonella and when Nat heard him play at The Montparnasse he was so impressed that he arranged for the Clae Pigeons to audition and record for EMI. With the addition of Nat on trumpet the small swing group made their entry into the recording scene. The Columbia management were not slow to recognise that here was a band that warranted further opportunities to display their talents and they were signed up to record a further eight tracks. The issue of these later recordings being strictly controlled by the wartime shortage of shellac supplies to the recording companies.

Johnnie Claes always employed top musicians and arrangers to ensure the band's high standard of playing was maintained at all times. This of course was an expensive policy to adopt and when The Montparnasse management suggested cuts within the line-up Johnnie refused and terminated the engagement.

However, it was not long before the band found a residency at the Nut House and in addition was able to make their debut at variety theatres. Surprisingly by this time swing music played in the Claes fashion was deemed to be a winner with music hall audiences and opened new avenues for further engagements for the Clae Pigeons. Once again he was faced with management interference at the Nut House: they wanted to replace Benny Lee with an additional sax player. Again expressing musical solidarity his decision was to refuse this request and leave.

One night stands, variety hall appearances featuring guest stars including Harry Parry and Doreen Villiers helped promote the band to wider audiences. Their performance at the 1942 Swing Concert at the London Coliseum was a further indication of their new found success.

Whilst playing at the 'Nut House' Johnnie Claes and His Clae Pigeons impressed film producer Pattison-Knight of Piccadilly Productions and their entry into the world of film making followed. Their first film was Escape To Justice in which the band performed in the night club scenes and Johnnie, the tall, good looking, well groomed personality was given a leading role as a German agent. The film company were anxious to sign him as an actor and although he enjoyed his short filming career his heart was in music rather than celluloid.

The band's success continued with contracts to play at the Panama and the Cuba Club; in addition they were able to undertake weekend one nighters. Always on the lookout for new talent Johnnie featured Coleridge Goode on bass, Bernie Fenton on piano and Lauderic Caton on guitar.

Their next achievement was to replace Harry Roy and His Band at the Embassy Club for a six week engagement. The Embassy maintained a strict policy of featuring only top ranking bands and the appointment of the Claes band is further proof of their high standing in the profession and their popularity with the public. Johnnie Claes within fifteen months of forming his band had achieved acceptance and respect amongst the leading bandleaders in wartime England. It was during his spell at The Embassy that a young Scottish vocalist with a vivacious, infectious personality, Billie Campbell joined the band. She gave up a coveted plum job at Hatchetts in order to sing with the band, such was her faith in the future success of the group.

During his career Johnnie Claes faced various set backs and at this stage there was more to follow. Fortunately his tenacity and determination ensured that he overcame adversity. Such was the situation when he was scheduled to play the swanky night spot Romano's. The club were forced to cancel his appointment as they failed to obtain a licence to re-open their premises. A bitter blow to the ambitious bandleader, yet once again his keenness to achieve even greater success was paramount.

A new fashionable night club The Astor was about to open in Park Lane and Johnnie and The Clae Pigeons were first choice. The club soon established itself as a magnet for the many stage and screen stars amongst its patrons. The band was in top form and their one month contract was immediately extended to three months. Next came a lucrative move to the Potomac Restaurant in the West End where the progressive management claimed to give its patrons 'London's Best Dance Music'.

Johnnie Claes had blazed the trail from the Beach Club to the Montparnasse on to the Nut House, the Embassy, the Astor and now the Potomac maintaining a standard of matchless achievement. His inspiration, respect for his musicians and his comradeship ensured he fronted a happy, friendly band throughout his career in this country.

After the war Johnnie Claes returned to Belgium, opening his own club in Blankenberge, the year 1946. The following year he started an import / export company and surprisingly gave up playing professionally. He soon became increasingly active as a racing car driver and in the 1950s competing on the International Circuit at Goodwood, Silverstone, Monaco and Le Mans where in 1955 he claimed third position driving his Ecure Belge Jaguar. It was tragic that he became seriously ill having contacted tuberculosis.

The trumpet of Johnnie Claes fell silent, he sadly passed away in February 1956.
By Bert Booth
Info from: http://www.memorylane.org.uk/previous_articles.htm
Malcolm Clarke and the Crestas
Malcolm Clarke - vocals
Richard Harding - guitar
John Harding - bass
Johnny Casson - drums
(Not to be confused with Johnny Peters and the Crestas (from Manchester)!
Originally 'The Cresters' were formed in Bramley near Leeds in Yorkshire to back-up singer Mike Sagar. They were known as 'Mike Sagar and the Cresters', 'Malcolm Clarke and the Cresters' 'The Cresters' and lastly with a subtle spelling change, as 'The Crestas'.

The band signed to HMV and recorded two singles, 'Deep Feeling' / 'You Know' (1960), 'The Brothers Three' / 'Set Me Free' (1961) as 'Mike Sagar and the Cresters' followed by two more, both for HMV in 1964, 'I Just Don't Understand' / 'I Want You' and 'Put Your Arms Around Me' / 'Do It With Me' as 'The Cresters'. Also Richard Harding released an instrumental solo single 'Jezebel' / 'Temptation' in 1961. It appears that ''Malcolm Clarke and the Cresters' never released a disc.
Doubtless they will never forget supporting The Beatles in 1963 but most will remember them for Richard Harding's technical ability on guitar which was and continues to be much admired, as was his Gretsch White Falcon guitar, so far out of the financial reach of most at £700 (18 months wages for most at the time!) albeit acquiring the guitar may have had something to do with his father owning a music shop!
Their last single (for Fontana Records) 'To Be Loved' / 'When I Fall In Love' as 'The Crestas' was released in 1965 before they evolved into cabaret work in the eighties with Malcolm Clarke on vocals until he died and John took over on vocals. They eventually called it a day in 1984.
John Harding had a 3-year solo career following their demise and drummer, Johnnie Casson is now a successful club comedian with TV appearances under his belt, while Richard Harding is currently a member of country band, Dillinger.

Ghoulz (2011)








Clash Tour Truck Kinema Poster Kinema Poster Kinema Ticket for Gig Review Kinema 'Kingdom Come' Fanzine The Clash
blackmarketclash Mon 24/10/77 Thurs 6th July Thurs 6th July 1978 Mon 24th October 1977 Report on Scottish dates by Caroline Coon
1978 (Smid) From 'Cripes' 1978
(Clive Ford / Cob)
Joe Strummer - vocals, guitar
Mick Jones - vocals, guitar
Paul Simonon - bass, vocals
Nicky 'Topper' Headon - drums
Above - The Clash's tour truck outside The Kinema Ballroom (from the film 'Rude Boy') and a ticket for the same night (Thursday 6th July 1978). They were supported by US outfit, Suicide and 'The Coventry Automatics' who later became 'The Special AKA' / 'The Specials' and all for £2! Also a gig review for the earlier gig in 1977 from 'Bruce's' record shop free fanzine 'Cripes' (probably around issue No.80?)
Mick Jones' band 'London S.S.' evolved into The Clash in the spring of 1976 with Paul Simonon, Keith Levene, Terry Chimes & Joe Strummer of the 101'ers, then Keith and Terry promptly left leaving only Mick, Joe and Paul.
They released their first two singles 'White Riot' and 'Complete Control', released their first album 'The Clash' and recruited Nicky "Topper" Headon all in 1977. The album just missed a top ten UK chart position at No 12 though the next two, 'Give 'Em enough Rope' (1978) and 'London Calling' (1979) managed Nos 2 & 9 respectively. 'Rolling Stone' magazine voted the latter 'The Best Album Of The 80's'. Meanwhile their singles sold respectably, though avoiding the magic top ten, however the title track of 'London Calling' came tantalisingly close at No 11.
'Sandinista!' (1980), a triple album, stalled at No 19 and shortly afterwards Headon's drug habits contributed to his exit. He was replaced by the returning Terry Chimes for a short while only to be replaced by Pete Howard in 1982. Their next album 'Combat Rock' (1982) came close to a No1 and this would be the last album before Mick Jones left the band in an acrimonious split in September 1983. Jones went on to form 'Big Audio Dynamite' with some success. Meanwhile in January 1984 guitarists Vince White and Nick Sheppard were brought in and a last 'proper ' album followed in 1985 - 'Cut The Crap' with a good chart position at No 16.
The band split in November 1985 and shortly afterward Strummer would work with BAD.

The Clash were perhaps unusual at the time in their exploration of juxtaposed styles though the public would never see past the 'Punks' label. In 1995 Jones & Strummer tuned down $7 million to regroup for Lollapalooza (an American music festival).
They played the ballroom twice. Once on Monday 24th October 1977 as part of 'Get Out Of Control' tour (Tickets £1.75)(supported by 'Richard Hell & The Voidoids', 'The Skids' & 'The Lous') and on Thursday 6th July 1978 on the 'On Parole Tour' (Tickets £2.00) supported by 'Suicide' and 'The Coventry Automatics'. The latter date followed the only other Scottish dates, The Apollo, Glasgow and The Music Hall, Aberdeen the two nights before.
The Kinema gig on Thursday 6th July 1978 ended during the encore of 'White Riot' when the stage was invaded and Topper walked-off. The episode was caught on camera and a clip appears in the film 'Rude Boy'. Some footage was also broadcast on Scottish Television (STV) the next day. This episode is described in an article in 'Kingdom Come' fanzine (see above) and corroborated by a friend of mine. The disturbance fell very far short of the near riot reported elsewhere.
The band became so disenchanted with the film, that by its release, they had badges made stating "I don't want Rude Boy Clash Film".
The footage of 'White Riot' below is taken from this performance at the Kinema and appears as an extra in the 'Directors Cut' DVD of 'Rude Boy' (1980).


The footage of 'Tommy Gun' below is taken from this performance at the Kinema on 'Rude Boy - The Directors Cut'.

https://www.youtube.com/watch?v=VBm_OQtAky0
In another scene from the film, the western approach to Dunfermline from the Crossford road (from Urquart Cut) can be seen where anoraks like me will spot continuity errors through the window as the van must have been driven both in & out of the town as they filmed! (the Urquhart flats can be seen through both the nearside & offside windows).
Cleo's Mood

Bill(y) Griffiths - vocals
David Jones (Bone) - lead guitar
Hadyn Sweet - rhythm guitar
Duncan Edwards - organ
Duncan Hughes - keyboards
Gary Bunnell (Bunz) - bass
Derek "Shelley" Shelmerdine - drums (to 1967)
Stan Benstead - drums

Previously known as 'The Cyclones', 'Take 5' and 'Kris and the Newcomers', 'Cleo's Mood' were a pop / beat group formed by David Jones (Bone) and Derek Shelmerdine (Shelley) in 1964 in Deeside in the Connah's Quay area of north east Wales while they were at Deeside Secondary Modern school. They recruited Gary Bunnell (Bunz) originally on keyboards but he soon moved to bass after some encouragement from his Dad who sold the keyboard!
Their name came from a 'Junior Walker and the All Stars' song of the same name though they had never heard the song, they just though it sounded 'cool'.
They travelled the country on tour firstly in a Commer van and after an 'incident' involving their lead guitarist in 1967, in an ex-ambulance!
Climax Chicago (AKA 'The Climax Chicago Blues Band' / 'The Climax Blues Band')

Personnel who probably played the ballroom:
Peter Haycock - lead guitar
Derek Holt - guitar then bass
Arthur Wood - keyboards
Colin Cooper Saxophone
John Cuffley - drums
Also:
Richard Jones - bass then keyboards
George Newsome - drums
Roy Adams - drums
Neil Simpson - bass
Lester Hunt - lead guitar
George Glover - keyboards
In late 1968, the Climax Chicago Blues Band was formed and comprised of guitarists Derek Holt and Peter Haycock, keyboardist Arthur Wood, bassist Richard Jones and drummer George Newsome. Colin Cooper on Sax made up the sextet. The Stafford, England-based Climax Chicago Blues Band was one of the leading lights of the late-1960s blues boom. The group debuted in 1969 with a self titled album reminiscent of the work of John Mayall.

Prior to the release of Plays On in 1969, Richard Jones left the group, prompting Derek Holt to move to bass. In 1970 the Climax Chicago Blues Band moved to the Harvest label, at the same time shifting towards a more rock-oriented sound which was made evident on the LP "A Lot of Bottle". They had decided -- in the wake of the blues' receding popularity -- to change the band's name and sound to reflect a simpler, more rock-oriented approach.

Their original formula of 12-bar blues took on freer creative aspects, featuring Peter Haycock's lead guitar and Colin Cooper's Sax. Around the release of 1971's Tightly Knit, George Newsome was replaced by drummer John Cuffley. Upon Arthur Wood's exit in the wake of 1972's "Rich Man", the unit decided to continue on as a quartet, also dropping "Chicago" from their name to avoid confusion with the American band of the same name.

In 1974 the Climax Blues Band issued FM Live, a live mix from a New York radio concert. 1975's "Stamp Album" not only heralded the return of Richard Jones (on keyboards), but also was their commercial break through, and in 1976, "Gold Plated" fared even better, spurred on by the success of the hit single "Couldn't Get It Right." That change of direction way back in 1970 finally hit the jackpot with the funky R&B number "Couldn't Get It Right," a song that reached the top 10 in the U.K. and the top five in the U.S.

Quite suddenly, over the course of these two albums, the Climax Blues Band had climbed to the top of the FM rock radio pile. It was the perfect summer road song. Easy to sing along to, the tune pushed all the right buttons of pop music's restless souls. For a brief span, the song had hit a major chord, and the Stafford band saw their career skyrocket.

In the early to mid-80's the rise of punk effectively stopped the group in their tracks, although they continued recording prolifically well into the 1980s. Eventually, The original members went their separate ways, but Colin Cooper decided to carry on with the name and is still gigging under the name "The Climax Blues Band".

The current line-up (Roy Adams on Drums, Neil Simpson on Bass, Lester Hunt on Lead Guitar, second longest serving band member George Glover on Keyboards - and of course Colin on Saxes, Harmonica and sometimes rhythm guitar) are considered by many to be one of the best ever British blues bands. Fair play to Colin for not only carrying the name on, but particularly for keeping the music alive! - (John Farrell)
They played the ballroom on Sunday 9th May 1971 supported by 'Hawkwind'! ... and local residents 'The Change'.
A five-piece soul band (not to be confused with the new wave outfit from Coventry, also active in 1979.)
If you can add any further information to this piece please contact me here.
Phillip Rae - vocals
Ray Telford - guitar
Jase Maclean - piano
Norman Dodds - organ
Tam Todd - bass
Derek Laidlaw - drums
Later:
Roy Ashby - guitar
Alex 'Niz' Nisbet - guitar
Gus Townsend - vocals
Colin Purves - drums
Bill Robertson driver and balance engineer

Clockwork Orange were originally formed as 'The Blackadders' from Greenlaw and Kelso in the Scottish Borders during the mid 60's. They featured Tam Todd on bass, Derek Laidlaw on drums, Ray Telford on guitar, singer Phillip Rae, Jase Maclean on piano and Norman Dodds on organ. Ray left to become a music journalist on 'The Melodymaker' before joining the new team at 'Sounds'. Phil went on to disco and video success in America as Jesse Rae ('Over the Sea' etc.) with his most successful song 'Inside out' becoming an international hit for Oddysey. Norman headed for Spain whilst Ray and Phil left the band to further their careers in London and New York.

Clockwork Orange 2 featured: Roy and Alex plus new singer Gus, continued playing all over Scotland and the North of England until Derek left to become a civil engineer in Birmingham. With Norman Dodds back, Colin Purves now on drums and a set list which had moved on from Motown and Blues feel to Wishbone Ash/Crosby, Stills, Nash & Young styled harmonisation mixed with the rock rawness of Free & Small Faces, the band changed their name to 'Bedtime Story'.
After a couple more years playing the ballrooms and village halls of Scotland and the north of England, Niz and Nor left to become teachers and Gus pursued his engineering career and was replaced by Merv Turnbull. The band continued until only Tam was left, Merv Roy and Colin having joined Tampa Fla. So a new Clockwork Orange was formed, played for a while....and expired in the mid '70's.

Roy Ashby roadied for Nazareth on the 'Playin' the Game' tour of Europe then went on to sound recording/production, running Pan Audio for The Corries, then Hart Street Studios in Edinburgh. As Craighall Studios/R.E.L. mobile recording unit, he worked with The Skids, The Rezillos, The Clash and other punk acts at the Kinema Ballroom. Roy had a stint as drummer for the first Dougie Maclean Band the highlight of which being a powerful jigs and reels (a la JSD Band) induced dustcloud disappearing the dancing crowd at the 1983 Neon Music Festival by Lake Geneva.
Roy played session drums on various Scottish folk rock recordings of this period including Silly Wizard and Dougie Maclean amongst others.

Alex Nisbet followed up with a brief stint in Edinburgh pop band Crisp and is still to be found playing with The Fabulous Rydelles when not playing blues slide guitar as Colorblind Slim.

Norman Dodds became a puppeteer, a computer nerd and a headmaster whose school musical productions were legendary throughout the Borderlands.
My thanks to Roy for the above
Ian Ellis - guitar, bass, vocals
Billy Ritchie - keyboards, guitar, bass, vocals
Harry Hughes - drums
Later also Peter Banks - guitar, vocals
In 1964, Ian Ellis and Harry Hughes were playing together in a group called 'The Premiers', who played mainly Soul and Motown music throughout the Scottish music scene. The group consisted of bass (Bill Lawrence), rhythm guitar (James 'Shammy' Lafferty), lead guitar (Derek Stark), drums (Harry Hughes), Vocals (Ian Ellis). Though the group was relatively popular, they hadn't achieved any particular success, and they decided to add an organist, feeling that the extra texture of sound would be a welcome change. Howls of derision greeted Archie Colquhoun's typically-bold statement that he knew where 'the best organist in Britain' was, especially when the location of this would-be genius was revealed as being in a one-horse town called Forth. But a quickly-arranged and memorable audition changed all that - Billy Ritchie joined, but the chemistry of the group had altered more than was intended.

Despite a brief flush of success when Cyril Stapleton took the group to London to make a few test recordings, within months of Ritchie joining, Derek and Bill Lawrence had left. Derek felt smothered by the organ, which had taken over the lead instrument role, Bill had a personality clash with Ian Ellis. James (Shammy) Lafferty left because of family problems.

The group was in turmoil. The boldest step was made by Ian Ellis, when he suggested that he would play the bass. In discussions about what direction to take, the group decided to go for something completely radical, and from this was born '1-2-3'.

1-2-3 was a complete revelation, a new sound, and a new approach to music, one that would be a considerable influence to others in the years to come, though as Rolling Stone has pointed out, no-one ever succeeded in taking the blueprint, they only took the trappings, not the soul. To this day, no-one has reproduced the sound and style that was 1-2-3. Unfortunately, in 1966, the music was too new for audiences in Scotland to appreciate, and the group decided to head for London, where they hoped that their originality would be rewarded.

Initially, this seemed to be the case. Thanks to Archie Colquhoun's efforts, they were quickly given a Marquee residency (without even the customary support spot), and immediately signed to NEMS, the Beatles' management company. Success seemed to be imminent, but somehow, they became lost in the management shuffle. Brian Epstein died, and Robert Stigwood was enamoured with the Bee-Gees, also signed at the same time as 1-2-3. Stigwood seemed unsure of how to deal with the musical direction the group had taken, and sent them on a cabaret tour of northern clubs, as if they were some kind of novelty act instead of a Rock group. Being squeezed in between jugglers and variety acts was a graveyard for the group, and within months, they had parted company from NEMS.

Meanwhile, music had moved on. 1-2-3 seemed left behind, especially when many of the groups they had influenced had now come into vogue and found fame using some of the ideas first heard from 1-2-3; The Nice; King Crimson; and Yes; were reaping the benefits that should have been 1-2-3's by right. The group was now playing small clubs around London, and it seemed they had missed their chance of success. But one night, in a club in Ilford, they were noticed by Terry Ellis, who would go on to build the Chrysalis empire with his partner Chris Wright. Terry signed the group, and changed their name to 'Clouds'.

Many major tours followed, and the recordings of the group were mainly made in this period. Success seemed assured, given the reaction of American audiences and critics – the Billboard Magazine review of a concert at the Arragon Ballroom in Chicago, stated that 'this band will be a giant'. But history was repeating itself, just as the Bee-Gees had taken all of Stigwood's attention, now it was Jethro Tull, whose tremendous success was fuelling the rise of the Chrysalis empire. Terry Ellis found all his time consumed, and Clouds were once again sidelined. The band tried to go their own way, and for a time, Paul Hughes, their friend, brother, and former road manager, acted on their behalf with some success. But the American tour syndrome kicked in, the spirit was gone, and initial impetus of 1-2-3 had indeed been lost. The group finally disbanded in October 1971.

Only some considerable years later could the true legacy of 1-2-3 be properly put in context. A definite influence on their illustrious contemporaries, they never achieved the mainstream success they hinted at, mainly because the timing was wrong for them. As 1-2-3, they were too early in their pioneering inventiveness, and as Clouds, although much tougher musically, and outwardly more professional than the earlier incarnation, they were too late in timing, and too watered-down in style, to sound unique in a scene that now welcomed invention as a norm. Added to that, there was the difficulty of assimilating song writing into a style that so brilliantly had incorporated re-writes of unoriginal material . This contributed to the confusion and lack of proper direction, especially in the recording studio. The fateful conjunction of Nems and The Bee-Gees, and Chrysalis and Jethro Tull were also strong factors in the failure of the group to make the next step to stardom. Even the change of name proved to be a negative move, especially in the long-term. However, as is now widely acknowledged, the legacy they left behind contributed greatly to music as it is today.

Ian Ellis remained in the music business, touring with Jack Green, Savoy Brown, Alex Harvey, Pete Townshend, Steve Hackett, and others. He also formed a band called The Breakers, with former Ten Years After drummer Ric Lee. Currently, Ian is performing in a Pink Floyd tribute band.

Harry Hughes formed a band called Mahatma Kane Jeeves, managed by the Marquee club. At one of their early concerts, they were supported by an unknown Group called.....Queen! Also in the group with Harry was lead guitarist Alan Murphy, who went on to fame with Level 42. Alan died of Aids several years ago. Harry then formed Caledonia, and some recordings of this group exist. One notable mistake they made was turning down an offer to record 'You to Me are Everything' before The Real Thing made it into a massive hit. Shortly afterwards, Harry left the music business, took a Masters degree, and is now a highly-successful Occupational Hygienist.

Billy Ritchie quite typically chose the Howard Hughes/martyred prophet route, and disappeared from the music scene, although at one point during the seventies, he was persuaded to co-produce a record for Jona Lewie.
Info from http://www.cloudsmusic.com/
David Bowie once called Billy Ritchie "an unrecognised genius" in 'MOJO'.
In 1996 an amalgam CD of the first & third albums appeared.

Gordeanna McCulloch - vocals
Erlend Voy
Ronnie Alexander
John Eaglesham
Callum Allan - fiddle
Jimmy Anderson - pipes
Tom Johnstone - pipes
Glasgow-based ensemble, 'The Clutha' formed in 1964 by three librarians from the Mitchell Library in Glasgow plus one of their former colleagues. By 1965 they had added fiddler Callum Allan and singer Gordeanna McCulloch. With this line-up they performed for at least ten years, winning the Peter Cooke Cup for Scots ceilidh bands three years in a row (1971-73). The band added piper Jimmy Anderson shortly after recording their Scots Ballads... LP. Since 1977 their piper has been Tom Johnstone. The band still perform and record occasionally.
Their albums include the following titles: 'Scotia!', 'The Streets of Glasgow', 'Scots Ballads Songs & Dance Tunes', 'Bonnie Mill Dams' & 'On the Braes'.
Info courtesy of: www.nigelgatherer.com
Gordeanna McCulloch was a student of Rutherglen Academy and has sung with 'The Clydesiders', 'Palaver' and Glasgow's 'Euridice Choir'.




'Cochise' 'Swallow Tales' 'So Far')
Stewart Brown - vocals, guitar
B.J. Cole - pedal steel guitar
Mick Grabham - guitar, keyboards, vocals
Rick Wills - bass, vocals
John 'Willie' Wilson - drums
Also:
Steve Marriott - piano, vocals
Roy O'Temro - drums
John Gilbert - vocals
Formed and signed to United Artists in 1969 and split in 1972. Country-Rock band Cochise released three albums ('Cochise', 'Swallow Tales' and 'So Far') and one US top 100 hit, 'Love's Made A Fool Of You'.
Mick Grabham would go on to join 'Procol Harum' while Steve Marriott would join 'The Small Faces'.

Colin Jennings
Steve O'Donnell
Successful music producers / writers, Colin Horton Jennings & Steve O'Donnell released three singles as 'Cognac' - 'Supersonic Flight' (1978), 'How High' / 'Nothing can Change This Love' (1979) [as 'Cognac featuring the Salsoul Orchestra'] and 'Don't Bother To Knock' / 'Don't Bother To Knock (Instrumental)' (1986).
They were later responsible for a number of novelty records such as 'Star Turn on 45 Pints' and 'Pump Up the Bitter' amongst many others.
If you can add any further information to this piece please contact me here.
Billy Collis & His Band / Billy Collis' Swingsters
'Billy Collis & His Band' reopened the Ballroom on Wednesday 30th July 1941 after a nineteen-month period of closure and continued as the resident band for fifteen months until Saturday 7th November 1942 when their name changed to 'Billy Collis' Swingsters'. Their residency continued for a further six months until Friday 16th April 1943.
Local advertising for the Ballroom referred to them as:
Billy Collis' Band, Billy Collis' Boys & as "The Swingiest Band in Town"
"Delighted Dancers Throng it Nightly, the Reason You Can Understand is Billy Collis & His Band"

"Dancing Brightly, Nightly To Billy Collis' Swingsters"
If you can add any further information to this piece please contact me here.






Kinema Kinema Kinema Bath Festival 1970 Vinyl copy of
11/07/1971 11/07/1971 11/07/1971 1970 'Valentyne Suite'
© Gerry MacPherson © Gerry MacPherson © Gerry MacPherson © Mark Harrison signed at the KB!
© Edmund Sosnowski

Jon Hiseman - drums, percussion
Dick Heckstall-Smith - saxophones (sometimes two at once!)
Jim Roche - guitar
Dave Greenslade - keyboards, vibraphone
Tony Reeves - bass

Later:
James Litherland - guitar, vocals
Louis Cennamo - bass
Dave "Clem" Clempson - guitar, vocals
Chris Farlowe - vocals
Mark Clarke - bass, vocals
Paul Williams - vocals
Barbara Thompson - saxophones

Line-up at the Kinema 11th July 1971:
Chris Farlowe - vocals
Dave "Clem" Clempson - guitar, vocals
Dick Heckstall-Smith - saxophones
Dave Greenslade - keyboards, vibraphone
Mark Clarke - bass, vocals
Jon Hiseman - drums, percussion

Colosseum was formed by Jon Hiseman and Dick Heckstall-Smith who had both been in the Graham Bond Organisation (Hiseman replacing Ginger Baker) and John Mayall's Bluesbreakers. Formed in 1968 and signed to the Fontana label, Colosseum fused jazz, blues and rock. The debut album 'Those Who Are About To Die Salute You' even reached 15 in the UK charts. The band was less successful in the singles market. At the time, the record industry was moving away from singles to albums and 'Walking in the Park', a Graham Bond composition, was Colosseum's only release in the format.

A move to Vertigo was followed by the release of 'Valentyne Suite'. This included the 16-minute title track and the album is widely seen as Colosseum's best. 'Valentyne Suite' was the first release on the new Vertigo record label which became known for its progressive rock. After the first two albums, James Litherland and Tony Reeves left to be replaced by Dave "Clem" Clempson who was previously in Bakerloo and Mark Clarke. R&B vocalist Chris Farlowe also became a member of the band prior to the 'Daughter of Time' album. Farlowe had previously been in the 'Thunderbirds' with Dave Greenslade.

Colosseum now developed more of a rock approach with 'Daughter of Time' and the launch of 'Colosseum Live'. The band had established an excellent live reputation very quickly and had appeared in the film 'Supersession'.

The band split after the release of the live album. Dave Greenslade reunited with Tony Reeves in Greenslade with Clem Clempson replacing Peter Frampton in Humble Pie. Jon Hiseman and Mark Clarke formed Tempest while Dick Heckstall-Smith formed a series of bands, often including the likes of Clempson and Hiseman in his recordings. Jon Hiseman formed Colosseum II in 1975 but this was not very successful despite the inclusion of Gary Moore on guitar. There was a reunion of Colosseum in 1997 with Farlowe on vocals.

Info courtesy of: makingtime.co.uk

Willie Simpson - lead vocals, bass
Bobby Logan - guitar
John Tomlinson - drums
Later:
Willie (Wullie) Bruce - vocals
Tommy Rogers - guitar, vocals
John (Jock) Whiteside - bass
Roadies: Allan Newlands, Ronnie Lawrence and Tom Kitchen
Manager: Jim Ruddie
Ayrshire band, Colour Blind was originally formed in 1968-69 as a three-piece; Bobby & John having come from the Steve Tomas Band (a seven-piece soul band). Later Willie Simpson was replaced by Wullie Bruce and joined by Tommy Rogers - guitar, vocals and bassist Jock Whiteside (from 'The Breeze').
They frequently played their close-harmony based hard-rock & pop covers & originals in the Glasgow area supporting contemporaries such as: Chris McClure, Salvation and Slade.

Jon McKenzie - vocals
Andy Connor - guitar
David Nelson - bass
Luis Malvessi - drums, backing vocals
The Complete Stone Roses are now one of the UK's most well-known, most seen and most successful tribute bands. Selling out venues across the UK and Ireland regularly, they have helped to carry on the music of one of the UK's most influential bands the Stone Roses

The Stone Roses played a pivotal role in the history of the UK's indie music scene. Famous hits like Fools Gold, I Am The Resurrection and I Wanna Be Adored are as recognisable now as were the heyday of Madchester and the Hacienda, the cultural icons from which the original band were born.

The Completes as they are affectionately referenced to by their fans, play to acclaim both from fans themselves, the press, and even original Stone Roses band members. Former Stone Roses bass player Mani now currently the bassist for Scottish band Primal Scream has not only just appeared as a warm up DJ for the band on the odd occasion but has also played onstage with them as their guest bassist playing She Bangs The Drums on more than a few times when he was touring about with the band. Mani says "they do our songs real justice. At times they play even better than we did"

They have also performed alongside Clint Boon & Tom Hingley (Inspiral Carpets) and the legendary Bez (Happy Mondays), two Madchester legends in their own right and have even created a somewhat celebrity fan-base with artists such as Chris Helme, Stuart Fletcher and Andy Watts (the seahorses) Andy Rourke (The Smiths), Rick Witter (Shed 7), Andy Couzens (Stone Roses), Richard Fearless (Death In Vegas), Shane MacGowan (The Pogues) and Peter Hook (New Order) who each, individually over the last few years, have either appeared as a support DJ/Guest for the band or have attended one of their gigs purley as a fan of stone roses music being played to perfection in a live environment.

The Completes also appeared at the Get Loaded Festival in Scotland on August 27th 2005. The band were third from headline on the bill, after Domino Bones and before the legends that are THE FARM and THE HAPPY MONDAYS. DJs such as Clint Boon, Alan McGee and the one and only MANI performed in between bands so as to keep the entertainment flowing. Great Night!

The Complete Stone Roses have performed on stages with audience capacities spanning from 300 to a staggering 12,000 people. In the summer of 2002 the band played their first major music festival to a packed dance arena, at the Witness festival in Ireland, those who came and saw always remember that gig, and it showed as the band were invited back to the newly renamed Oxygen festival in 2003 and 2004 (a hat trick and surely a first for any tribute band - 3 yrs on the trot and packing them to the rafters in their thousands), It just goes to show how much The Stone Roses music still has a massive effect on people even today.

One of the many highlights for the band so far was appearing at Scotland's T IN THE PARK music Festival 2004, where thousands and thousands of Stone Roses fans were united under one roof in the King Tut's tent together performing possibly one of the biggest and maybe loudest sing-a-longs the festival has ever heard!. A staggering 10,000 (or thereabouts) stone roses fans took over the vocal duties on opening number I wanna be adored, the excitement was clear to see.

Manchester Academy 1, 2 & 3, Sheffield Leadmill, York Fibbers, London Mean Fiddler, the Garage & Islington Academy, Birmingham Carling Academy, Liverpool Carling Academy, Norwich Waterfront, Aberdeen Lemon Tree, Glasgow QMU, the Garage & Carling Academy, Belfast Limelights & Empire Ball Room, Dublin Olympia, Red-box, Temple bar & Tripod and Edinburgh Liquid Rooms amongst many, many other top UK and Ireland Venues have all seen sell out shows by the band through the years. Even Dubai Jimmy Dixs is proudly in this list .The set that The Completes play consists of either the early Roses material with anything from Tell Me and Here It Comes to classics like Waterfall and Fools Gold to the Second Coming era with Love Spreads and Tightrope. The band and their management pride themselves on recreating for the legions of fellow Stone Roses fans, the live sound with the clear and unmistakable sound of the polished studio sound of the Stone Roses

The Completes have also had their fair share of TV performances, BBC Choices The Eleventh Hour seen them play Tightrope and Your Star Will Shine live in the studio, something the Roses never did themselves live on TV. The Complete Stone Roses were also featured on BBC TV production Liquid News to coincide with a film called Rock-star featuring hollywood star Mark Walberg about being in a tribute band which was due for release in 2004, and have also filmed dramatic reconstruction scenes for a BBC documentary on The Stone Roses Blood on the Turntable and their bitter feud with Silvertone Records. UK music publications such as NME, Q, Guitarist and other top music tabloids have either featured, or interviewed the band at some point. Articles in credible newspapers such as The Sun, The Star, The Guardian, Manchester Evening News, Scottish Sunday Mail, Scottish Daily Record, The Evening Times, Irish Star, Ireland on Sunday and The Sunday Herald are not to be overlooked either.

The Completes are perfectionists at their art though and are always improving and have gone from strength to strength after several changes in the line-up - something very few bands manage to do so effortlessly. Of their commitment, Mani from the Stone Roses says their attention to detail is amazing, the bass I use a Rickenbacker 3000 which is as rare as rocking horse shit but they have found one. The bands recent projects seen them raise a whopping 17,000 UK POUNDS which was donated to Cancer Research UK from their 2nd sell out show at the 2,500 capacity Carling Academy in glasgow during December 2007 as well as filming and producing a music video for worldwide distribution to help promote a charity single release with a double a-side featuring Love Will Tear Us Apart ala Stone Roses style along with the bands own composition song titled Tell Me Moses which was written using ONLY the titles of The Stone Roses catalogue. This is in addition to the band releasing a DVD, formatted on NTSC and playable throughout the world in any region, of their live concert at Glasgow Carling Academy during December 2006 and which also features special guest Peter Hook of New Order performing with the band Love Will Tear Us Apart, securing worldwide distribution via Plastic-head, The Completes are leading the way in regards what good tribute bands can actually achieve out-with live performances.

The Completes have also been filmed by a professional camera documentary team, both on and off tour, during 2006 until late 2007 which we hope should be finalised, edited and ready for airing on international, national, regional and also satellite channels before the autumn. So there you have it, a brief history of The Complete Stone Roses in a few paragraphs, with an obvious great love for The Stone Roses and their music.
From The Official Complete Stone Roses
Leslie Mitchell - lead vocal, rhythm guitar
Douglass Watt - lead guitar, musical director & manager
Gordon Webster - bass, top tenor vocal
Ian Ramsden - drums

Glasgow's 1960s Christian pop vocal harmonies group, The Concords were once described as one of the most popular gospel groups in Britain and they exhibited deep religious conviction.

They released two albums on 'Emblem Records':
'Soul Purpose' (1966)
'A Turn For The Better' (1967)
If you can add any further information to this piece please contact me here.
Often considered to be the best slow air player on the tin whistle, Festy Conlon is a noted musician from Spiddal, the Connemara Gaeltacht, County Galway who derives many of his airs from his mother's songs. His mother was a fine singer who contributed a number of songs to the collection 'Amhra/in Mhuighe Seola'. Festy can be heard on the Topic LPs 'Breeze from Erin' and 'Grand Airs from Connemara' and on 'Totally Traditional Tin Whistles'.
If you can add any further information to this piece please contact me here.
Perhaps best known world-wide for his comic monologues, Billy Connolly is a truly multi-talented entertainer. He is a stage, film and television actor, a playwright, a folk musician, an after dinner speaker and a talk show host's dream and nightmare at the same time.
William 'Billy' Connolly, CBE, D.Litt (AKA 'The Big Yin') was born on the kitchen floor of 65 Dover Street (a Glasgow tenement) on 24th November 1942. Pressures of war separated his parents and both Billy and his little sister (Flo) were brought up by his father's sisters who were none too pleased about the prospect. Leaving school at 15 he had a few pocket-money jobs until old enough to work in the Clyde shipyards in 1960 when he began a five-year welding apprenticeship. He then joined the Parachute regiment of the Territorial Army, completing 17 jumps before returning to finish his apprenticeship and leaving for Biafra in Nigeria to work on the construction of an oil rig for a short time before returning home to Glasgow.
He was inspired to buy and play a banjo while watching the hit comedy TV show 'The Beverly Hillbillies' and soon played with a number of folk outfits including 'The Skillet Lickers' and 'The Humblebums'. Their musical performances were tied together with Connolly's natural penchant for comedy between songs and a solid following resulted in them enjoying the excesses that can come with touring. The mix of comedy and music eventually became somewhat unbalanced and Gerry Rafferty and Billy 'had-words' resulting in the band's demise in 1971. Billy decided to stay on in London and began work on developing his, by now highly popular, style of observational humour.
It was at this very early time in his career that he made his first solo appearance at the ballroom on Tuesday 23rd March 1971, in support of The Humblebums. There would be seven others until the last on Wednesday 29th May 1974. His first appearance on vinyl came with the double album 'Solo Concert' which reached No 8 in the UK chart. He followed this in 1975 with three more albums, two of which would also see the top ten and a No 1 UK single 'D.I.V.O.R.C.E.' (a spoof of the country hit by Tammy Wynette). By now he was hugely popular for his unique observations of life in Glasgow and well-known for the coarse, irreverent manner of telling the tales laced with extremely strong language.
His first play, 'An' Me Wi' A Bad Leg Tae' (written in 1977) was not a success however and in 1979 Connolly made his film debut in 'Absolution' also starring Richard Burton. He found superstardom difficult to handle and soon he had an alcohol problem together with issues of privacy, especially with regards to his acrimonious divorce/custody battle with his first wife. To complicate matters further his girlfriend (Pamela Stephenson whom he met while guesting on the hit TV comedy show 'Not The Nine O'clock News') was pregnant. He was divorced in 1985 and received custody of his two children.
Billy and Pamela were married in 1989 amidst a run of work in America including the American sitcom 'Head of the Class' and its successor 'Billy'. The Connollys settled in America and frequent stand-up comedy tours sat side by side with his regular TV & film work such as his highly popular BAFTA award winning TV series ('World Tour Of Scotland / World Tour Of Australia) and the critically acclaimed film 'Mrs.Brown'. They also have a home in the highlands of Scotland.
Mae McKenna - vocals, violin, viola, piano
Peter Cairney - guitar
John Martin - fiddle
George Jackson - mandolin, accordion, guitar, fiddle, banjo
Billy Jackson - bass guitar, cello, double bass, vocal
Alec Baird - drums
Based in the Glasgow area, Contraband's music was an exciting mixture of Irish and Scots traditional tunes, dramatic folk-rock arrangements of classical ballads and contemporary songs. They attacked their music with youthful vigour and energy. ''We loved playing together'' Mae recalls, ''We always used to play and sing on the way to gigs and coming back from them. Looking back I couldn't have wanted a better band to begin touring with''. Life on the road was an adventure and Contraband toured all over Scotland and England.

Contraband signed with Transatlantic records in 1973 when Mae was but 17 years of age. They recorded their debut album ''Contraband'' in Chipping Norton studios in Oxfordshire. Released in May 1974 ''Contraband'' caught the young band in the cusp of their youthful musical prowess and joie de vivre. Mae sang and played violin, viola and piano and joined with George and Billy's multi instrumental talents, Peter's country tinged guitars, John's expert traditional fiddling and Alec's solid drumming to create a fresh new Celtic Rock sound.
Disbanding in 1975, Billy Jackson, John Martin & George Jackson would go on to form 'Ossian' while Mae pursued a solo career. Alex Baird joined 'The Jags' and played on the 1979 album 'Back of My Hand' (from which came the UK #17 hit of the same name) in 1979 - i.e. "I've got your number written on the back of my hand".
John Martin would later play with 'The Tannahill Weavers'.
Mae McKenna is the sister of Hugh McKenna of 'The Sensational Alex Harvey Band'.
Info courtesy of: Brian Geary & www.allcelticmusic.com

Jack Jones - vocals, guitar
Andy O'Neill - guitar
Johnny Madden - bass
Connaire McCann - drums
The Controls are (at the time of writing in early 2011) an obscure new band of teenagers from Glasgow who have signed a a major deal with Columbia Records before they'd played their first gig which (was subsequently played on November 15th 2010 at The Lemon Tree in Aberdeen as one of seventeen dates they will play in support of The View on tour!
They were 'discovered' by James Endeacott, who signed The Strokes and The Libertines and who is now A&R for The View.
Johnny Madden and Andy O'Neill are both ex members of 'Young States' while Jack Jones is a singer, guitarist, lyricist and an ex actor (aka Jack McElhone) who has starred in movies such as 'Young Adam', 'Dear Frankie' (BAFTA Scotland nominated) and 'Nowhere Boy'.
Denny Ryan - lead vocal
Bob Daffurn - rhythm guitar
Mike Hopkins - lead guitar
Derek Arnold - bass
John Cope - drums
A soul/beat band from Birmingham. Arnold and Hopkins later reappeared in Quartz in the late seventies/early eighties.
Singles:
'Any Old Time (You're Lonely And Sad)' / 'I'm No Good For Her' (1969)
'I'll Hold Out Of My Hand' / 'Far Away Love' (1970)
If you can add any further information to this piece please contact me here.

Ghoulz (2006)
The Copycats

John Stewart - guitar, vocals
Iain Lyon - lead guitar
Bill Cameron - bass
Rob Lawson - drums
Alistair Ewan
Alex Slater - keyboards
Lawrie Higgins - bass
Leading members of two rival skiffle groups, 'The Saints' and 'The Sinners' amalgamated into a new project called 'The Cimmarons' in December 1962 in Buckie, Scotland. They would later become 'Johnny & The Copycats', then simply 'The Copycats' and by 1963 Alistair Ewan had left. They played mostly accessible Chuck Berry and Shadows covers and quickly came to the notice of one Albert Bonici who was the leading pop promoter in the north of Scotland at that time. They won the Scottish heat of a national beat contest in November 1963 and were placed second at the UK final because they were too young to sign the winner's prize of a recording contract.
Albert, who was a very shrewd businessman, became their manager and publicist and arranged for their first single to be released through his own label 'Norco' (Scotland's first indie label!) in 1964. 'I'm A Hog For You Baby' was a cover of a 'Coasters' song while the B side 'I Can Never See You' was written by Ian Lyon and 1000 copies were sold. They toured the UK extensively and supported many acts such as The Hollies, Johnny Kidd & The Pirates.
They were due to support The Beatles in Keith on the 2nd January 1963, but the gig was cancelled because of blizzards and other acts supported the remainder of the dates starting in The 2 Red Shoes, Elgin on the 3rd. However, Albert Bonici had a clause written into The Beatles contract to be the promoter of the next Beatles tour in Scotland. So, for the 1964 tour he got The Copycats to open for The Beatles shows in the ABC, Edinburgh, and the Odeon, Glasgow.
Like many others they eventually ventured into Germany and toured for nine months a year for four years, cutting several records while there.
Securing a deal with Parlophone brought about a mandatory name change and Albert suggested 'My Dear Watson' (which was pretty unpopular with the band especially when he dressed them in Victorian garb for publicity shots). Their single 'Elusive Face' / 'The Shame Just Drained' (1968) faired better. The A side was written by Stewart while the B side was co-composed by George Young who also co-produced the Single. (George was the elder brother of Angus and Malcolm Young of AC/DC)
'My Dear Watson' stayed in London for a while to work and often 'hung-out' with Jimi Hendrix and Noel Reading. By this time Stewart was a married man and their enforced geographical separation was taking its toll and so he left the band to save their marriage to be replaced by Alex Ziggy Slater. The band moved to DJM and recorded an album's worth of material with another DJM artist called Reginald Dwight though it was never released. Their last single, 'Have You Seen Your Saviour' / 'White Line Road' (1970) also suffered from lack of promotion as it seems DJM's energies were fully behind the young piano player Reginald Dwight - by this time known as Elton John.
They eventually returned to Scotland and split. Ian Lyon became involved in a few other bands including The JSD Band.
'The Copycats'/'My Dear Watson' would reform for one-off gigs occasionally, notably on their 30th anniversary they played at a celebration gig held in their honour in the Town Hall Elgin in 1992.
Singles:
The Copycats
'I'm a Hog for You' / 'I can Never see You' (1964)
'Angela' / 'I'll Never Regret You'
'Start Thinking About Me'/ 'The Pain of Love
My Dear Watson
'Elusive Face' / 'The Shame Just Drained' (1968)
'Have You Seen Your Saviour' / 'White Line Road' (1970)
Info mostly from 'Fit Like, New York?' by Peter Innes.
Mark Aldridge also contributed to the info above.
The Ed Corrie Concord Jazz Band
Ed Corrie led a number of jazz outfits including 'The Ed Corrie London Jazzband', 'The Ed Corrie Jazzband', 'Ed Corrie's Jazzmen' 'Ed Corrie's Dixie band' and here, 'The Ed Corrie Concord Jazz Band."
'The Ed Corrie Jazz Band' once appeared in a short film (less than 30 mins) called 'Let's Go!' (1962) which was made for TV while in April 1963 'Ed Corrie's Jazzmen' had a spot on Brian Mathew's radio show, 'Saturday Club'.
If you can add any further information to this piece please contact me here.
Roy Williamson - vocals and many acoustic instruments as below
Ronnie Brown - likewise
Instruments played included: guitar, mandolin, bodhran, banjo, flute, whistle, harmonica, concertina, Northumbrian pipes, bandurria, combolin, 28 String guitar, psaltery, English guitar, fiddle and probably some others!
Throughout much of the sixties & seventies 'The Corries' were probably amongst the most prolific of Scottish folk recording artists & were certainly amongst the most popular live acts, filling every town hall in the country, sending the delighted crowds home singing & laughing.
'The Corrie Voices' were formed by Bill Smith and Ron Cruikshank after a song collecting trip to Ireland and were joined by Andy Turner on banjo. They frequently played in The Waverley Bar, in St Mary's Street Edinburgh when Ronnie & Roy were students at The Edinburgh College Of Art. They re-emerged as 'The Corrie Folk Trio & Paddie Bell' comprising Roy, Bill, Ron & Paddie. When Ron contracted Glandular fever he left a vacancy which Ronnie filled. In this configuration they recorded albums in 1964 and 1965 called 'The Corrie Folk Trio and Paddie Bell' and 'The Promise of The Day' then later that same year Paddie left the group to become a mother, but she continued recording as a solo artist. (Sadly Paddie died on the 3rd of August 2005 after a series of strokes. She was 74.)
In 1966 Bill Smith also left, leaving the duo of Roy & Ronnie to re-badge as simply 'The Corries'.
In addition to his all too obvious songwriting, vocal & multi-instrumentalist talents, Roy Williamson was also a highly skilled instrument designer & maker probably best known for the beautiful, haunting Combolins (a unique pair of complementary stringed instruments, combining elements of guitar, mandolin and sympathetic drone strings) which were specifically designed & built by Roy for each of them. These were used in a couple of songs on every performance as they toured the length & breath of the country and abroad.
Roy's place in history may well be sealed if, as rumoured, his song 'Flower Of Scotland' was ever to become the official national anthem of Scotland as many have already unofficially adopted it as such. The Corries appeared many times on television and radio and were very effectively marketed with a flood of recorded work both from the studio & the live circuit where their wit & charm with the audience of all conceivable ages completed a most entertaining package. In 1970 they played at the Edinburgh Commonwealth Games and in 1983 they were awarded an International Film and Television Festival gold award for their television series, 'The Corries & Other Folk' screened on Scottish Television.
Their twenty-eight year collaboration ended in 1990 with Roy's premature death from a brain tumour. Roy was 54. Ronnie Browne continued to perform and record solo for some years but has been plagued with throat infections and has since retired.
The Corries played the ballroom seven times between 1967 & 1970 including a BBC recording of 'The Corrie Folk' on Wednesday 5th February 1969.
Note that though Roy did have a brother called Robin ... this is NOT Robin Williamson from The Incredible String Band as is often stated (though just to complicate things ... The Corries did perform & record 'October Song' which was written by Robin Williamson of The Incredible String Band
Elvis Costello & The Attractions
Elvis Costello - guitar, vocals
Steve Nieve - keyboards
Bruce Thomas - bass
Pete Thomas - drums
Born Declan McManus on 25th August 1955 in Liverpool, Declan's father was a jazz bandleader. In 1974 he moved to London to front a country-rock band called 'Flip City' and was eventually signed to 'Stiff Records', changing his name to Elvis Costello. His first album 'My Aim Is True' was only 24 hours in recording though is often hailed as one of the best debut albums in rock. His recording contract with CBS resulted from a busking session outside a business convention where he was arrested.
Follow-up singles and albums were recorded with his new backing band 'The Attractions' with which he would continue to record and perform for more than twenty years, off & on. He has recorded under the pseudonym 'The Impostor' and collaborated with various degrees of success with: Nick Lowe, Paul McCartney, Roger McGuinn, Chrissie Hynd, Chet Baker, George Jones & Burt Bacharach.
When they played the ballroom on Sunday 23rd March 1980 the ticket price was a mere £3!

Alex Sutherland
Alistair (Ali) Watson

The Cotters were from Edinburgh and they got together after meeting in a folk club and later named the collaboration after a mandolin Ali bought from a friend which bore the name!. They subsequently did a TV commercial for Carling Black Label in Canada, and recorded one album. Alistair Watson left the Scottish music scene in 1980 and emigrated to Western Australia. More recently he became ill with cancer and died in 2001 having visited Scotland earlier that year.

Alistair (Ali) Watson - was a blessed with a strong, sure voice and was a really nice guy. His partner in The Cotters, Alex Sutherland, also died of cancer in the mid 1980s. He was a piano-tuner to trade while Ali had had several jobs - notably a deep-sea mariner.

The Cotters' main stamping ground was Royal Terrace, aka Edinburgh's Amber Mile, where they sang every Fri, Sat and Sun nights in The Arkaig and Lochewe Hotels in the late 1960s and early 1970s. A buzzin' 3 night stint with the hotels' rooms packed to bursting generally.

They recorded one eponymous album 'The Cotters'.

After Ali went to Australia, Alex teamed up with Ian Simpson and named themselves The Alexians or Alexian Folk

Info courtesy of: www.nigelgatherer.com

Wayne County & The Electric Chairs

Wayne County – vocals
Greg Van Cook – guitar
Van Haller - bass
J.J. Johnson - drums

Georgia-born Wayne County first appeared in the New York club scene in the early 1970s though with little success. After moving to England he formed a band called 'Queen Elisabeth'. Returning to New York, he recorded the theme song for the legendary venue 'Max's Kansas City'. In 1976 'Wayne County & The Backstreet Boys' recorded an unreleased album before moving back to England once more.

Wayne then formed 'Wayne County & The Electric Chairs', signing to Safari and gaining a reputation for basic punk rock with foul-mouthed lyrics designed for maximum shock. He appeared in Derek Jarman's film 'Jubilee' (1977).

Greg Van Cook left the band after the first album ('The Electric Chairs' - 1978) to be replaced by Henri Padovan. Jools Holland also joined for a short time on keyboards. Follow-up recordings included: 'Blatantly Offensive' (EP) (1978), 'Storm the Gates of Heaven' (1978) & 'Things Your Mother Never Told You' (1979).

In March 1978 Wayne County and The Electric Chairs recorded 'Evil Minded Mama', a duet with Levi Dexter of Levi & The Rockats with whom they appeared at the ballroom on tour on Thursday 23rd March 1978.

By 1980 Wayne decided to resolve his sexual anomalies and undertook a number of surgical procedures. 'Jayne County' took his place with a new line-up of Jayne County - vocals, Eliot Michaels guitar, Peter Jordan - bass and Sammy Minelli - drums.

'The Best of Jayne/Wayne County and the Electric Chairs' was released in 1982.

Jayne still sings and performs as a D.J.

Scottish gospel group from Kilsyth who supported Cliff Richard in a 1000 strong sell-out concert at the ballroom on Sunday afternoon February 4th 1973.

They have been described arguably, as "the most popular and influential Christian band ever to come out of Central Scotland".

If you can add any further information to this piece please contact me here.

Although Tina Cousins has had UK chart successes as a solo artist, her major achievements have been with collaborations with German DJ Sash! - 1998's 'Mysterious Times' (No 2) / 2000's 'Just Around The Hill' (No 8) and with Steps, Cleopatra, B*Witched & Billie - 1999's 'Thank Abba For The Music' (No 4), while her first album 'Killing Time' has peaked at No 50 in the UK.
Tina performs at nightclubs throughout the world and has performed at the Brit Awards in a silver cat suit held tight with bulldog clips!
Success in the UK, Europe and Scandinavia has been matched in Australia too.
If you can add any further information to this piece please contact me here.
The Coventry Automatics
('The Automatics')
('The Special AKA The Coventry Automatics')
('The Special AKA')
('The Specials')

Jerry Dammers - keyboards
Horace Panter - bass
Lynval Golding - guitar
Silverton Hutchison - drums
Tim Strickland- vocals
Also:
Terry Hall - vocals
Roddy Byers - lead guitar
Neville Staple - vocals, percussion
The beginnings of what was to become 'The Specials' as we know them, came about when Jerry Dammers, Horace Panter, Lynval Golding, Silverton Hutchison and Tim Strickland formed Coventry band 'The Automatics' in 1977. The band hit the Coventry circuit, playing a unique mixture of punk and reggae to local punters, even securing a residency at Coventry's 'Mr. Georges' club.
After a while, vocalist Tim was replaced by former Squad front man Terry Hall, and soon after Jerry also recruited an old acquaintance, Roddy Byers, lead guitarist from 'The Wild Boys'. In fact, Roddy's introduction was just in time to join the rest of the band in Berwick Street Studios, London, under the auspices of Coventry DJ Pete Waterman.
Jerry circulated the tape to the record companies, but they showed little interest. A tape was also sent to John Peel at Radio One, and although overlooked at the time, this tape was rediscovered in 1993 and released as 'Dawning of a New Era, The Coventry Automatics AKA The Specials'.
Jerry persuaded fellow Coventry kid, and more importantly, Clash roadie Steve Connolly to introduce him to their manager Bernie Rhodes. The ensuing conversations resulted in the lads being given the support slot on the Clash's 'On Parole' tour in June/July 1978. Originally booked for just the first couple of shows, they got the whole tour thanks to Joe Strummer's interest in the band, and Jerry's persistence.
By this point the band had changed their name to 'The Coventry Automatics' due to the fact that another 'Automatics' were already doing the rounds, and they again changed it to 'The Special AKA The Coventry Automatics'. It was finally shortened for clarity's sake to 'The Special AKA'.
American support act 'Suicide' were well received by the Clash's crowd, but the reggae influenced brand of punk that the Special AKA played didn't fare so well, getting them spat at and pelted with cans by many of the drunken punk audiences. One positive outcome of the tour was the addition of former roadie Neville Staple to the line up. Having often heard him toasting over songs at sound check, the band invited him to join them full time on vocals and percussion.

After the experience of the Clash tour, Bernie Rhodes put the band into rehearsals for six months at his dive on the Chalk Farm Road in London. That time in the rat infested warehouse was a real low point in the young bands career, seven of them sleeping in one room, but eventually lead to Mr. Rhodes deciding that they needed some more experience, and he sent them off to France.
On their return to Coventry, the band locked down to some serious rehearsals in the back room of a pub, and started to experiment mixing some ska elements into their sound. Drummer Silverton was increasingly absent from rehearsals, both disinterested in the bands new direction and more importantly looking for a paying job to keep his family fed.
Bernie Rhodes was back on the scene, this time advising the band to think about an image to go with their sound. Jerry, influenced by Paul Simenon of the Clash's off stage look, drew from the looks of the West Indian rude boys and the mods, and settled on what was to become the definitive ska look.
Info from: www.thespecials.com where the rest of the story is told.
Eddie Cox (& The Woodchoppers)
Eddie Cox was described as England's most versatile bandleader. He performed with with Roy Dexter & Jean Inglis.
If you can add any further information to this piece please contact me here.
Ian Crawford - vocals
Ces Mosley - lead guitar
Albie Sayers - bass
Ray Arnfield (AKA Ray Masters) - rhythm guitar
Bernie Byrnes - drums
Later:
Dave Blakeley - vocals
Trevor Morais - drums
Ces Mosley, Alby Sayers, Ray Arnfield & Bernie Byrnes had been, until October 1962 with Johnny Peters, as 'The Crestas' aka 'Johnny Peters and the Crestas'. (Not to be confused with The Crestas (from Stockton) or Mike Sagar and the Cresters (from Leeds)!
Ian Crawford had emigrated to Australia as a 15 year old, got into the music business, had a couple of hits over there, been on a few Aussie TV shows and returned to Britain to further his career. The Crestas had been so impressed by Ian Crawford's scrapbook that they left Johnny Peters and became Ian's backing group.
Their career together commenced with four weeks at the Savoy Club in Hannover, Germany, which grew into several more until they could finance the return trip in February 1963. They released two UK singles: 'Rockin Robin' / 'Don't Let Her Be Your Baby' (1964) & 'Another Tear Falls' / 'Fun Fun Fun' (1965) and 'Venus in Blue Jeans' in Germany.
Info courtesy of Bernie Byrnes at: www.manchesterbeat.com
Jimmy Crawford (Ron Lyndsay) - (1960 - 1963)
Frank White - guitar (1960 - 1962)
Chick Wilson - guitar (1962 - 1963)
Haydyn Percival - guitar (1960 - 1963)
Art Jacobs (Arthur Hutchinson) - bass (1960 - 1963)
Mick Beaumont - drums (1960 - 1962)
Paul Allen - drums (1962 - 1963)
Sheffielder Jimmy Crawford (real name Ron Lyndsey) was born in 1937 and formed his first band, 'Ron Lindsay and the Coasters' with bass player Art Jacobs and guitarist Frank White. He was the blonde contemporary of Dave Berry and Joe Cocker and had represented Sheffield as a champion competitive swimmer after conquering a childhood fear of water during his time in the British Army.
He released a handful of singles as a solo artist with two chart successes: 'Love Or Money' in June 1961 (No 49 UK) and 'I Love How You Love Me' in the following November (No 18 UK). Also 'I Shoulda Listened to Mama' was released in May 1962, all for the Colombia label. In 1962 Jimmy appeared in pop film 'Play it Cool' alongside Billy Fury and Shane Fenton.
He then formed 'Jimmy Crawford and the Ravens' and performed at the ballroom on Wednesday 5th December 1962 supported by 'The Red Hawks'. His next venture was with 'Jimmy Crawford and the Messengers' with he formed in early 1963. This too was to be short-lived as they split in September of the same year. Jimmy then took up with Jim Ryder to form 'Jimmy Crawford with the Chantelles' and other groupings over the years included 'The Jimmy Crawford Four' and 'The Jimmy Crawford Blend'.
In 1977 he went to Australia for a six month tour with Big Jim Ryder on guitar, Gary Lawson on keyboards and Barry Page on drums. Sadly, Gary died around 2002 in Blackpool aged only 39 and Big Jim died in February 2005 aged 65. Jimmy and his wife, Maureen, were involved in a serious car accident in March 2005 but have recovered well and he is expected to return to performing.

(By Grant Crawford)
When we're not feeling too good we generally take a trip to the doctor, or the dentist if toothache is the problem. When an accordion starts sounding unwell the road into Freuchie seems to be a natural remedy. Freuchie is the home village of expert accordion tuner and repair mechanic John Crawford. At the recent Domino Coupler Morino Day organised by the Button Key Club at Windygates, John gave an interesting talk on the qualities and mechanics of the famous Hohner accordion popular with so many players. Such is John's knowledge of the accordion I thought it would be interesting to find out a little more about background so I arranged to meet with him. I initially thought I would probably spend an hour or so with him. After nearly five hours with him I had still barely scratched the surface of this living encyclopaedia of accordion information.

John was born into a musical family in Kinross, Fife seventy-five years past in November. His father was a fine piper and could also play the fiddle and melodeon and his mother played the piano and his six brothers and sisters also played. John recalls many a musical evening at home when his mother would move all the ornaments out of reach as when his father walked around the room the tassels hanging from his drones would inevitably catch and knock something over. A regular visitor to the musical Sunday evenings was a friend of John's father who could 'fair knock a tune' out of a two-row melodeon namely Jimmy Shand. John has continued his friendship with Sir Jimmy and his family and values it highly.

John's first introduction to a melodeon was at the age of six when he was confined to bed with German measles. He taught himself to play the melodeon and then at school he was given fiddle lessons for a year. At the annual school concert he was given a solo spot but after the concert the teacher told John's parents that he would never make anything of it 'as he didn't sick to the dots'. Unknown to the audience who had appreciated his fine performance, John had decided to 'go his own way' and changed his programme. Although his musical education on the fiddle had ended he continued to play it and he even made his own single string fiddle and he treasures the memories of Sir Jimmy Shand playing it. As John remarks "how many people know that Sir Jimmy could also knock a fair tune out of a fiddle".

John inherited his fathers love of the pipes and soon was taking lessons on the chanter when he joined the Boys' Brigade and he recalls sitting around the table with the Pipe Major, who couldn't read music, learning the tunes by 'dirling'.

On leaving school john got an apprenticeship as an engineer at a garage in Ladybank repairing steam engines and road rollers, and earning the princely sum of 10/- a week. The wages were soon put towards the purchase of his first real accordion, a 48 bass model. Although he was still more interested in the pipes he and his elder brother Jim went out and played at local dances. It was also during his time at the garage that he carried out his first 'repair' to an accordion. One of the garage's main customers was a family by the name of Lovat, who had a travelling fairground. On one of the carousels there was an old steam organ complete with a Wurlitzer accordion. The accordion was unusual in that it had an accordion keyboard on both sides. The keys were operated by a series of levers that were attached to the back of the keyboard but every now and then they would jam. John carried out a repair and also made an interesting discovery about the reed blocks in the process. As accordionists will tell you the reeds have little values on them to stop one side of the reed from sounding on the draw or push of the bellows. Initially john thought this may have been the problem with the non-sounding notes on the accordion until he realised that because there was a constant air supply to the accordion only one reed was required per note sounding unlike the normal two on a conventional accordion.

Unfortunately war came and John joined the REME. It was however in the post-war years whilst stationed in the Black Forrest area of Germany that John added to his knowledge of the mechanics and maintenance of accordions. John was in charge of an army vehicle park and among the helpers were a few German PoWs. Although they were not meant to fraternise, John formed a friendship with one of the PoW's who lived close by. On a Sunday after church service Sergeant Crawford would sneak away for a few hours with his newfound friend, who shared a love of the accordion, to visit the German soldier's family at Trossinger. The father was an accordion repairer whop had worked for Hohner. During his visits to the old mans workshop John picked up his craft although there were language difficulties. He still recalls how the workshop was split into different areas depending on what type of work had to be carried out. There was a bench for tuning reeds and another bench for carrying out casing repairs. John acknowledges the amount of information passed on to him and fondly recalls how the man would show him how to repair the different faults to accordions from carefully waxing and pinning reeds to the actual tuning of reeds. John points out that the positioning of the pin or over or under use of wax can greatly affect the response and sound of a reed. The old gent even made his own special tools for certain jobs, a practice John has to continue today. John still has some of the tools made for him and he particularly treasures a tuning fork the old man made for him with a hacksaw from a piece of bright steel. What is the connection between an accordion and a car battery? One of the tricks john learned was how to fix a problem with the keyboard axle (the rod running the length of the accordion on which the keys pivot) using a car battery – the full technique is a closely guarded secret. The German family were called Krat and John wonders if there are connections with the family who now run the accordion company of a similar name. The company is spelt Kratt, with a double 't' and as they are also based in Trossinger, John is sure there must be a connection.

John worked with the B(ritish) A(rmy) O(n the) Rhine Vehicle Inspectorate while in the REME and fondly remembers two little trips, one to Italy and the other to Gibraltar, he had to make on official business. He was sent out on each occasion to sort out a problem the troops were having with new Bedford trucks. The troops knew there was still fuel left in the tanks but they couldn't get the lorries started so Sergeant Crawford was dispatched to sort out the problem. The solution? Simple! Lift the driver's seat and turn a switch for the reserve fuel tank. If someone had just bothered to read the manual john wouldn't have had to make one trip, let alone two. As John says "perhaps the fact that the manual was also kept in the same 'secret' compartment under the driver's seat helped as no-one knew where to look except the mechanics who had been given training by Bedford".

During quiet spells at the motor depot John spent his time getting to know the workings of the machine shop, teaching himself the art of using lathes and milling machines. John still has a beautiful brass scale model of a Morris 8 gearbox, which he made during his free time in the army, and to this day he enjoys making models. A fine scale model of a 'Glasgow cart' is on show with every minute detail faithfully reproduced to full working order. His masterpiece though was a fully working model of an agricultural baler, which his daughter Anita now possesses. His woodworking and metal working skills are still put to use in the accordion repair business and when you examine a hand-made reed block you can really appreciate the craftsman's skill John possesses.

After the 48 bass accordion John's next purchase was a Hohner Verdi 3 from Forbes of Dundee. The box had previously been owned by George McKelvie who went on to play with the Shand Band. That accordion had a bit of history as it had been smuggled out of Hohner's factory at the outbreak of war in 1939 by Louis Cabrelli. Louis was an Italian who worked for Hohner and escaped to Britain and john still maintains that Cabrelli was one of the best players he has ever heard playing Italian classic such as 'Waves of the Danube'. Incidentally the Verdi cost £27 and with the £2/5- change John purchased a 2CC diesel engine from a model shop and using some scrap aluminium built a little racing car, which he and his brothers got hours of pleasure from playing with in the street. "In those days there weren't many cars around so we attached one end of a length of string to the car and the other to a nail hammered into the road and just let the car spin until it ran out of fuel". Perhaps hammering the nail into the road surface was to be of significance as John later worked as Fleet Maintenance Manager for Tarmac Construction, the road builders.

After the Verdi John purchased a Hohner Morino IVM. It was straight tuned and John's father did not like the sound of the accordion so before long it was sold on and replaced with a new Ranco Supervox. This led to John's long association with Ranco. Although he is currently playing a Classique 37/96 model it has had the 'Crawford touch' applied with a few custom changes. All the reeds have been replaced with Ranco reeds and the 16' (bassoon) reeds have been taken out of the tone chamber and swapped with the 8' (clarinet) reeds. This process involved John making a new reed block. John handed me his prototype reedblock and on inspecting this work of art lovingly created I asked him how long it had taken him to make "Three or four hours one Sunday morning" he replied. One of the accordions he was working on at the time of the interview was a conversion of another Classique for someone who had heard John's own box and fancied having it changed to the same configuration.

In John's little workshop he has his own little tools, many as previously indicated being self-made, along with an array of files, some of which are diamond coated and quite expensive. He has a set of bellows for tuning reeds and a Paterson Chromatic Electronic Tuner. John still 'uses the lugs' for tuning and adds that the electronic tuner is a 'time saver'. I noticed a small electronic hand drill, but John, unlike some tuners, uses this purely for buffing reeds clean. On top of his workbench there are little storage drawers containing reeds and other spares for all makes of accordions. John even has an immense knowledge of reeds explaining that "Shand Morino reeds can be identified by a little dot on them". An interesting point on reeds came up after the Domino Coupler Day. One owner with a rather rare VM approached John for some advice regarding restoration of the instrument. The owner had been advised that the original Morino reeds had been replaced with 'inferior' reeds from a Hohner Artiste five-row accordion. The reason given for this explanation were that all the reeds were stamped 'Artiste'. Luckily John knew this was not the case and that the 'Artiste' reeds were actually the original reeds and explained that these reeds were in fact the finest reeds available.

Apart from being one of the finest tuners around John is, of course, also a first class player. He won the coveted All Scotland Accordion Championship at Perth in 1960 playing the march 'Jim McBay's Welcome', the strathspey 'Maggie Cameron' and the reel 'the Marchioness of Tullybardine'. The adjudicators that day were Ian Powrie and Bobby MacLeod. 1960 proved to be a successful year in the competition ring for john as he also won events held at Gretna and Dumfries. "I was working on the morning of the Dumfries competition" he recalls, "but when I got home my wife, Elizabeth, asked if I fancied going down just to listen? We got into the car and after a journey of several hours we arrived in Dumfries. The first person I met was the late Albie Tedham, the fiddler from Langholm. Albie had won the Fiddle championship at Perth and he suggested that we should enter the Duet competition. Although the pair of us had never played together we found a quiet space and after a quick run through some tunes entered and won. Incidentally john was never out of the top three when competing and fondly recalls the camaraderie with fellow competitors such as Douglas Muir and Jimmy Blue.

On the broadcasting front he broadcast with the East Neuk Band along with David Smith also on accordion, Brian Ness on fiddle, Tommy Gathered on drums, Robert Taylor on bass (and vocals) and long standing friend Bill Wean on piano. John recalls doing a broadcast from the famous Coldside Studio in Dundee, 2 the studio was in the Coldside Library, the books being at one end and the studio at the other end of the same room. During a live broadcast someone entered the library and when the door opened this almighty draft blew the music off the stands and all around the studio. Producer James Sloggie and several of the crew were running around frantically trying to gather up the music. On another occasion Robert Taylor was to do a few songs so had to lay his bass down and move to another microphone" continues john " halfway through a song, Bernard Sumner, the BBC's official accompanist, who was in the studio to accompany another artiste, picked up the bass and started waltzing around the studio with it. Bernard was a great source of hilarity and I also recall him sitting down at the piano beside Bill Wean, mid-set, and playing harmonies" muses John.

John also recalls in those days that you would do a live broadcast and then go to play at a dance elsewhere later the same night. On one occasion he recalls having to play at a dance in the Assembly Rooms, Dumfries after a broadcast and on the way home the band's Ford car got stuck in a swollen ford and they had to put all the equipment on the roof of the car and push it out of the water. And just to compound the misery, john had to get home to Fife to start work at 7am the following morning.

John also broadcast with his own 'Highlandaires' with Bill Ewan on piano and James Kinnear on drums and also broadcast on a radio programme called 'For Your Entertainment' as well as making a few appearance on television.

John is also a fine composer and among his many known tunes are 'Bill Ewan's Reel', 'The Bruntley Reel', 'Ian's Reel' (composed for friend and bandleader Ian McCallum) and a fine march 'Freuchie's March to Lords' written to commemorate the success of the village cricket team. Jimmy Blue also recorded a tune entitled 'Crawford's Reel' but John explained "that it was actually a tune called the 'Fair Maid of Perth' with two additional parts, composed by myself."

Although John had cut a record for Thistle Records back in the 1970's it was not until 1998 that the real John Crawford was to be heard at his best. His 'Piping on the Box' CD, complete with Crawford tartan design, was released on Thane Records (TRCD9803) showing that when it comes to pipe music John has few equals.

John's daughter, Anita, was also an excellent player but unfortunately had to stop playing due to back problems.

Ask John for his opinion of the music scene today and he will tell you that "technically the youngsters are first class but unfortunately they all sound the same. They play too fast and try to be competitive, trying to outdo each other. Unfortunately there are very few of the young bands with a distinctive sound but at least the music is safe for a few more generations" he continues.

Away from the music scene John's hobbies include model making and "messing around with anything mechanical" (he even built his own sit-on petrol lawnmower) and apart from the pipes, has also inherited his fathers love of vehicles. John is regularly invited to adjudicate at vintage car and truck rallies. Musically he enjoys all types of music with the exception of heavy rock and the highlight of the week is BBC Scotland's Pipeline programme, featuring the best of pipe music.

After nearly five hours in John's company I had to take my leave but still feeling that I had barely scratched the surface. Anyone who has had the pleasure of talking to John, combined with Elizabeth's fine home baking, will confirm that Bruntley Place is a little bit of heaven on earth. As I was leaving the 'phone rang yet again with someone seeking advice on purchasing a new accordion. Such is John's knowledge that he was able to tell the caller about the number of folds in the bellows compared to another instrument and advise on what specification to choose.

When it comes to accordions, playing, tuning, repairing or just general knowledge of the instrument, John Crawford has few equals, and the number of bandleaders who turn to him for advice is proof enough.
Info from: http://boxandfiddle.com/john_crawford1.htm

Sean Defrancesco
Greg Robins
Andrew Carty
Nick Hernandez
Crayons are four confident teenagers from Dunfermline who play "awkward pop".
Their first demo included titles 'Planet Waves', Andandand' and 'Follow The Yellow Brick Road'. They've been described as resembling a kind of angst-ridden, jangly, angular, Talking Heads with Fife accents (well by me anyway - Ghoulz)
If you can add any further information to this piece please contact me here
Ginger Baker - drums, vocals
Eric Clapton - guitar, vocals
Jack Bruce - bass, vocals
Seminal super-blues power trio of incalculable influence, held in such affection that their brief reformation in May of 2005 would fill The Royal Albert Hall on four nights, some thirty seven years after they split.
You may well ask, "Why bother writing yet another biography of a band who are already so well known?".
Well, they are as much a part of the collective modern musical experience in the western world as 'The Beatles' or 'The Stones' and many would argue, just as important, though this is true only for those of us of a 'certain' age. Also their product was perhaps not as accessible to the general public as some of their more 'pop' contemporaries and has permeated down through less visible channels. As a result their name is not so well known amongst the young. These then are my excuses, such as they are!
The well-publicised friction between Jack Bruce (John Symon Asher) & Ginger Baker (Peter Baker) during their membership of The Graham Bond Organisation came to a head when Baker pulled a knife on Bruce and Bruce left the band. They were not apart for long though because when Baker approached Eric Clapton (Eric Patrick Clapp) with the idea of forming a 'Supergroup', Clapton liked the idea but determined that a prerequisite of his involvement would be that Bruce play bass! So keen was Baker that he swallowed his pride and asked Bruce to join personally and history was made.
They truly were the cream of the musician body at the time. Jack and Ginger had a more jazz influenced background and it was largely within that sphere that they were known, while Eric had morphed from the pure blues of John Mayall into the realm of pop with the Yardbirds. He had been more widely exposed and been declared 'God' by some of his disciples. The threesome had wandered in the wilderness of the jazz/blues underground for long enough and now wanted the recognition they so richly deserved.
Their first forays on to vinyl were a bit of a shock for the faithful as they were a very much a watered-down sanitised version of their expectations. However, Cream were never too comfortable in the studio, much preferring the live experience as over 300 shows in less than 30 months testifies. Their early shows were relatively short as the repertoire was limited and at the National Jazz and Blues Festival in Windsor England on 31st July 1966 they realised that the more they stretched out the improvisational elements of the song's structure, the more rapturous was the applause.
It was in this improvisational jamming that they found their essential 'stamp'. Something to brand the product and at the same time, showcase their virtuosity, loose their competitive streaks, massage their egos and exercise the individual jazz based talent they had worked hard to acquire. In doing so, each one pushed the others harder and further than could any of their colleagues hitherto and the extreme nature of their style grew.
Their appearance at The Kinema Ballroom Dunfermline on Sunday 9th July 1967 was sandwiched between the New York recording sessions for 'Disraeli Gears' in May and the album's release in November. So even without the benefit of a set list, it can be reasonably guessed that tracks from the album would feature prominently, together with previous work from the first album 'Fresh Cream'. Incidentally, 'Disraeli Gears' contains 'Tales of Brave Ulysses' (the 'b' side of the 'Strange Brew' single) which features the first recorded use of the wah-wah pedal.
Their influence was immediate, massive and irreversible to musicians and audiences alike, worldwide. They continued to tour extensively, especially in the states and one could determine an underlying respect, even from the most disparaging of critics, some of whom just didn't 'get it'. Eventually the shine wore off for the trio and the punishing grind of constant touring began to cause painful cracks to re-emerge. By late 1968 they were arriving at the gigs in separate cars from separate hotels and it was beginning to look as though they had taken the format to its extreme limit. It had all been too intense. They packed a normal band's lifetime career into a couple of years and the very fiery competitiveness that fuelled the machine ultimately consumed them all, leaving an immeasurable legacy that still stuns today and can be heard in the subsequent careers of so many, including Led Zeppelin.
They played the final two 'Farewell' shows at The Royal Albert Hall on 26th November 1968 and returned thirty seven years later in May 2005 for the reunion shows.
Sadly Jack Bruce died of liver disease on Saturday 25th October 2014.
Ghoulz:
"Cream inspired my love of music thanks to my brother who introduced me to them at age 8. Thanks Ian. I met Jack once at the Usher Hall, Edinburgh, shook one of his talented hands and told him how thrilled and privileged I felt. He humbly said after all these years he was still genuinely touched by the affection expressed by fans throughout his career. I choked up.

A great talent, a tempestuous personality. Thanks to Ginger and Bruce for tolerating each other for as long as they did."

RIP
Cream's Scottish performance dates.
This web site (KinemaGigz) came about as a spin-off from research I undertook to find Cream's Scottish performance dates.
Cream played at The Kinema Ballroom Dunfermline on Sunday 9th July 1967 (supported by The Shadettes) as part of their, now legendary, 'Lost Scottish Tour' & I have been able to track down and prove some of the venues and dates through a considerable number of phone calls, emails & letters over a number of months. Full story here.
So then, ... in chronological order:
1. Saturday 8th July 1967 - 'The Beach Ballroom' Aberdeen


Aberdeen Evening Express dated 8th July 1967
2. Sunday 9th July 1967 - 'The Kinema Ballroom' Dunfermline


The Dunfermline Press dated Saturday 8th July 1967.
3. Monday 10th July 1967 - 'The Ballerina Ballroom' Nairn



Nairnshire Telegraph Inverness Courier
dated 4th July 1967 dated 7th July 1967
As you will see in both adverts above, this performance was booked & billed for Friday 7th July 1967. However it was postponed until the following Monday 10th July as the van containing their instruments etc broke down on route to the gig on the A9. Like true professionals however, they appeased the disappointed crowd by signing autographs outside the venue.
Another often suggested performance on Saturday 15th July 1967 in Inverness (perhaps in a cinema) - Did not take place.
4. Friday August 4th 1967 - 'Perth City Hall' Perth


Perth City Hall
5. Sunday August 6th 1967 - 'McGoos' Edinburgh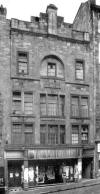 McGoos logo Scotsman Publications.
They were supported by 'The Jury' who would later become 'The Writing On The Wall'. James Waugh (a KinemaGigz visitor) remembers walking home to Penicuik after the gig! McGoos was located at 18-20 High Street Edinburgh (the former 'Palace Picture House' opposite John Knox's House). The frontage of the McGoos building is still there today, though the structure behind it is a new sheltered housing complex.
I understand that this was amongst the last gigs there as the venue closed shortly thereafter when local gangsters pressured the owner (Mr. Crolla) for protection money, and rather than bow to them he closed the club after only around two years of activity. Shame on them!
6. Monday August 7th 1967 - 'The Locarno Ballroom' Glasgow


The Locarno Ballroom Sauchiehall Street, Glasgow
I'm indebted to Bob Elliot for his assistance in finding the latter three dates.

Kenny Pickett - vocals
Eddie Phillips - lead guitar
Bob Garner - bass guitar
Jack Jones - drums
John Dalton - bass
Ronnie Wood - lead guitar
The first line-up of this group from Hertfordshire was called 'The Mark Four' and consisted of Pickett, Phillips and Jones with John Dalton on bass guitar. They built up a good following on the mod circuit and released four singles between '64 and early '66 before losing bassist Dalton to 'The Kinks'.
The change of name occurred when Garner was recruited as Dalton's replacement.
Aurally similar to 'The Who' with whom they shared a producer (Shel Talmy), they had two minor hits in the UK but were always more popular in Europe (where they released two albums) than in their home country. An innovative group (guitarist Eddie Phillips was the first to play his instrument with a violin bow), who were also excellent live performers, they toured with 'The Rolling Stones' and 'The Kinks'.
Ronnie Wood replaced Phillips shortly before the band's demise in 1968.
Info courtesy of: www.geocities.com/SunsetStrip/Villa/9500/contents.htm
Their second hit from 1966 'Painter Man' was covered by 'Boney M' and peaked at No 10 in 1979.
Incidentally, 'The Creation' (in their earlier guise as 'The Mark Four' have sometimes been confused with 'The Mark V' form Scotland. In fact both sides of 'The Mark V's single 'Baby What's Wrong/'Tango' were mistakenly included on a compilation album 'The Mark Four' / 'The Creation' (Eva 12005).

Dennis Gray - vocals
Gordon (Tosh) McIntosh - guitar
Murray Seton - keyboard
Billy McGhee - bass
Davy Pearson - drums
Alex 'Niz' Nisbet - guitar
Bassist Billy McGhee later joined Scottish band 'RAF' in the early eighties.
Guitarist Gordon (Tosh) McIntosh later joined Bilbo Baggins.
My thanks to Billy McGhee for the information above,
Bill Christie
Eileen Christie
Frank Robb
The Crofters were a folk trio based in the Aberdeen area. They released an eponymous album in 1969 'The Crofters' on Beltona Sword Records. They played at the ballroom on Tuesday 13th March 1973 with 'Causeway Folk'.
If you can add any further information to this piece please contact me here

Sandra Cross began singing in the Pentecostal Church and by the age of nine was the choir leader. Her first recording was made in 1979 at the age of fourteen as 'Love & Unity'. "I Adore You" was a number one on the UK reggae chart for four consecutive weeks and three more top five hits followed before they split.
Sandra then joined the short-lived 'The Wild Bunch', releasing only one album in 1984 and touring Europe extensively.
Returning to her solo career in 1985 and a familiar chart position, 'Country Living' sat atop the UK reggae chart for 10 weeks in 1985 as did 'You're Lying' for another four. She won the 'Best Female Singer' category at the British Reggae Awards six times from 1985 to 1991 and appeared at the ballroom on Saturday 26th April 1986 in support of Steve Carlton.
The legendary Scottish dance band leader played the ballroom on Monday 6th January 1975 as a guest of The Dunfermline & District Accordion & Fiddle Club and again with 'His Broadcasting Band' on Tuesday 1st April 1980.
If you can add any further information to this piece please contact me here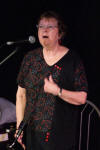 Maggie cruikshank
Edinburgh Folk Club
© Allan McMillan
Scots sisters Liz & Maggie Cruikshank were a folk-singing duet.
Sadly Liz is no longer with us, however her sister Maggie continues to sing & record.
Arthur Owen - guitar, vocals
Arthur joined Curly in 1979 when Argus split.
Arthur also played with The Nameless Ones & Argus & Mike Satan & The Hellcats & The Chessmen
If you can add any further information to this piece please contact me here

Tom Currie
James Currie
Liam Currie
The Currie Brothers are a popular vocal and multi-instrumental group based in Milngavie, Glasgow, Scotland. All three brothers have long been regarded as accordionists 'par excellence' and accomplished on other instruments, being individual Scottish champions and collectively winners of a Scotstar Award for 'Best Ensemble'. They have performed for HM The Queen and played on several major TV & Radio stations. Their range of music includes Scottish, Irish, Folk, 60's-90's Pop, Country, Bluegrass, Rock & Roll etc. Instrumentation includes Keyboards, Electric & Acoustic Guitars, Banjos, Clarinet, Fiddle etc....and of course, the Accordion.
Info courtesy of: www.curriebrothers.com
Florian Pilkington-Miksa - drums
Rob Martin - bass
Francis Monkman - guitar, keyboards
Sonja Kristina - vocals
Ian Eyre - bass
Mike Wedgwood - bass
Kirby Gregory - lead guitar, vocals
Eddie Jobson - electric violin, organ, grand & electric piano, VCS3 synth
Jim Russell - drums
Phil Kohn - bass
Mick Jacques - guitar
Stewart Copeland - drums
John Perry - bass
Tony Reeves - bass
Alex Richman - keyboards
Early in 1968, drummer Florian Pilkington-Miksa and bassist friend Rob Martin were introduced to guitarist and keyboard virtuoso Francis Monkman, who was studying at the Royal Academy of Music. The trio jammed together and played cover tunes at local parties.

Soon afterwards, Francis met Royal College of Music student Darryl Way in a London music shop. Recognizing a kindred musical spirit, Darryl introduced Francis to a pianist friend named Nick Simon, and along with Florian and Rob, the band 'Sisyphus' was formed. Shortly thereafter Simon left, and Francis began doubling on keyboards and guitar. The group decided a new name was in order and Francis suggested using a shortened version of Terry Riley's composition "A Rainbow in Curved Air."

That same year, folksinger Sonja Kristina was performing in the London production of 'Hair'. The producer, Galt McDermott, had a second play, 'Who the Murderer Was', running concurrently in Notting Hill Gate. The pit band for 'Murderer...' was Curved Air. It was suggested that Sonja audition as the new singer for the band. The sound came together quickly, and the new group soon became the first British band signed by Warner Brothers.

Their inaugural album, 'Airconditioning' was the first rock picture disc, and included the single 'It Happened Today', and the live favourite 'Vivaldi'. An intriguing blend of electronics, progressive rock, acoustic folk, classical flourishes, and a bit of jazz fusion, the album reached number 8 in the British charts.

The personnel changes that were to plague the band began in April of 1970, as Rob Martin left and was replaced by Ian Eyre. Between concert tours, the new line-up recorded the 'Second Album'. This record included their only Top 5 hit, 'Back Street Luv'. Ian Eyre soon departed and was replaced by Mike Wedgwood. Their next single, 'Sarah's Concern' while a worthy effort, made little impact. 'Phantasmagoria', their third successive Top 20 album, was released in the spring of 1972. Unfortunately, following tours of the UK and USA, the band fell apart, citing the usual "musical differences and personality clashes." Only Sonja and Mike remained to rebuild the band.

Teenage prodigies Kirby Gregory and Eddie Jobson along with drummer Jim Russell were recruited and the "Air Cut" album was released in 1973. However, this version of the band lasted only a few months. The original band members, along with new American bassist Phil Kohn, temporarily reunited for a UK tour in December, 1974. The tour yielded a lovely souvenir — the critically acclaimed 'Curved Air Live' album. Sonja and Darryl decided to soldier on and brought in guitarist Mick Jacques, drummer Stewart Copeland and bassist Tony Reeves. This quintet was on the road almost continuously throughout 1975 and 1976 until Alex Richman was added in Sept 1976 before they split again on 23rd Dec 1976 after producing the final two Curved Air studio albums, 'Midnight Wire' and 'Airborne'.

Curved Air regrouped occasionally in the 80's and 90's — the last such reunion resulted in the recently released CD, 'Alive 1990'.

Curved Air were a truly unique band which synthesized an eclectic blend of musical styles into an instantly identifiable sound. Those who were there in person to witness the violin pyrotechnics of Darryl Way, the soaring guitar and virtuosic keyboards of Francis Monkman, the nimble percussion of Florian Pilkington-Miksa, and the sultry, silken vocals of Sonja Kristina are fortunate, indeed.
Info from: www.curvedair.com
Kinema Ballroom Manager, Cecil Hunter, said that 'Curved Air' were the loudest band to play the ballroom in his experience.
Drummer Stewart Copeland would of course go on to international stardom with 'The Police'.
The Cyclones (aka The New Cyclones)

Kathryn Kate Mulraney - vocals
Roy Dennison - vocals
Brian Lawrence - lead guitar
Kevin Legge - rhythm guitar
Ralph Oakley - bass
John Davies - drums
Band from Blackheath near Birmingham who played the ballroom in 1965 (therefore not to be confused with the more local Perth band of the same name who featured Evie Beatson and broke up in late 1963).
If you can add any further information to this piece please contact me here